There are plenty of ways to put your Amazon Prime membership to good use, and if you're watchful, you can easily make back the cost of your Prime membership by taking advantage of all the exclusive deals and discounts that members can receive. Right now for instance, Amazon is offering Prime members an extra 20% off this sale at Amazon Warehouse comprised of everything from home and kitchen essentials to smart home products, video game accessories, and more. Amazon Warehouse items are already discounted too, so today's additional discount can make for some pretty stellar deals.
Treasure Hunt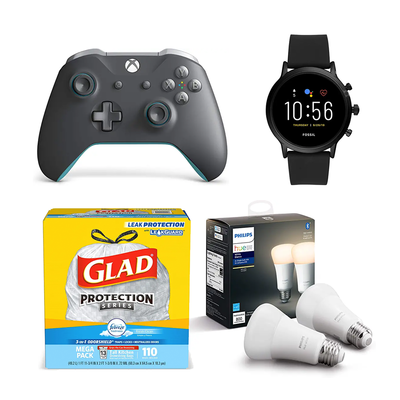 Extra 20% off Amazon Warehouse
Amazon Warehouse sells a myriad of items in varying conditions, from refurbished to returned, open-box, used, warehouse-damaged, and more. It's a great place to snag a deal, and now Prime members can save an extra 20% off select items at checkout.
Extra 20% Off
Most of the products sold by Amazon Warehouse are returned items in varying conditions which is noted on Amazon's 'More Buying Choices' pages, and if the item doesn't match your expectations once you receive it, you can return it to Amazon for a full refund. Considering Amazon Warehouse already offers products at a discounted rate, today's extra 20% helps take them even lower in price, though you won't see that additional discount until you reach checkout.
Today's sale features a wide variety of items, and since these items are more limited than regular sales on Amazon, there's not a ton of time before the best offers begin to sell out. Be sure to shop quickly and place your order now before the opportunity is lost.
The only catch is that today's Amazon Warehouse discount is only available to Prime members. If you don't have an Amazon Prime account already, you can start a free 30-day trial to make your account eligible for this deal and all the other Prime exclusive benefits members receive, such as access to the Prime Video streaming service and free two-day shipping.
Head to Amazon Warehouse now to see the rest of the products you could be saving on in today's sale.
We may earn a commission for purchases using our links. Learn more.