The Monoprice 800W sous vide immersion cooker is down to $49.99 on Amazon. We have shared deals on this precision cooker before, but the last time it dropped this low was way back in 2018. It normally sells for around $70 and only fluctuates within a few bucks of that price. This is a great opportunity to grab it for a super low cost.
Tasty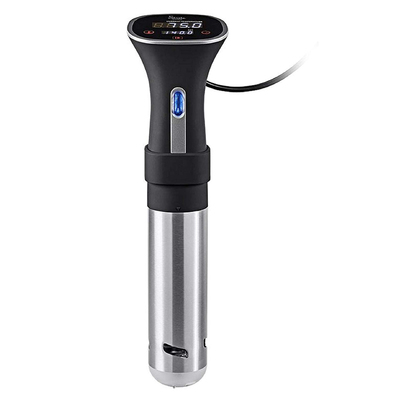 Monoprice 800W sous vide immersion cooker black and silver
The cooker has an easy to read LED touchscreen which lets you adjust temperatures and time. Start or pause the cooking easily, too. The adjustable clamp lets you attach it to various cooking pots. It's easy to clean with no direct food contact.
$49.99 $70.00 $20 off
Monoprice's precision cooker comes with a bright and easy-to-read LED touchscreen. You can adjust the cooking temperature, the time, and start or pause the cooker with the button in the middle. The adjustable clamp gives you the ability to attach to a variety of cooking pots from 2.6 gallons up to 4. That's pretty important because hopefully it means you won't have to find a new pot and you can use one you already have.
It's especially easy to clean since it's only purpose is to sit in hot water and never touch the food directly. The 800 watts of maximum power give you a temperature range of 41 to 212 degrees. It has 4.4 stars based on 53 user reviews.
A vacuum food sealer helps with sous vide, too, by vacuum sealing your food and making them easier to cook. If you need some ideas for what to cook, get yourself a sous vide cookbook.
We may earn a commission for purchases using our links. Learn more.