Angry Birds Halloween getting Christmas update!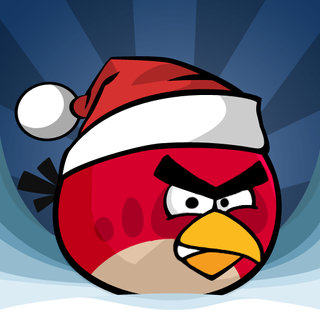 It seems that the folks at Rovio Mobile have been working on an free update for Angry Birds Halloween... Angry Birds Christmas! According to Rovio's Twitter account, the update has been submitted to Apple for approval and should be appearing in the App Store in the next few days.
We recently posted that the TiPb Readers Choice Award-winning Angry Birds would be getting a major update this holiday season, with the introduction of many new levels and inclusion of the in-app purchase, "Mighty Eagle". First that, now Christmas? Sounds like Angry Birds fans will have a lot to enjoy this holiday season.
Screenshots below. So which update are you looking most forward to... or will you be getting both?
[iTunes - Angry Birds Halloween iPhone (opens in new tab) | iPad (opens in new tab)]
[Rovio Mobile Twitter, Images courtesy of Ylex.yle.fl]
[gallery order="file" columns="2"]
Get the best of iMore in your inbox, every day!
Writer for iMore, YouTube Vlogger, and Host for [TEChBrits]
I have Halloween edition but haven't played it yet :( guess I better get to it.

ugh, all this talk about this game I mind as well just get it.

I'm sure both will be great, and as free updates to already released games I'll be getting both along with most fans.
Given we know that the theme for one is Christmas, I'm most looking forward to the update to the main game - what will the pigs be up to this time?

Definitely the Xmas update...I'm now buying the Halloween edition. I see some awesome stuff in the future related to an Easter edition. The Mighty Eagle might be compelling to get past that hard level though, if it shows you how to do it. I'd want to know.

I was wondering how they were going to handle this. Looks like I'll be getting Angry Birds Halloween to enjoy the Christmas version.

Can someone help me on this? Will I still be able to play Halloween levels with the Christmas update, I love the Halloween levels

@Rahat. I'm sure. Otherwise it would simply
Be a new Angry Birds Christmas game.
Good strategy on their part. Updating both games will certainly increase sales figures on AGH.

I play the free game. It's pretty good. But k can't believe the following, and the money this game makes. Insane.

Both... But I hate ice for some reason. So Christmas edition and me might get some significant time together.

I couldn't believe how popular this game was too...until I actually played it. Now it's one of my favorites!
Oh, and Seema? Die in a fire, you useless spamming piece of crap. Thank you!!! :)

I can just imagine the little things they can implement in the game with the gifts and stuff. The music could be interesting. I can't wait.

If anyone needs the Mighty Eagle to beat a level, you suck. I do like how the Mighty Eagle is only available once an hour. Three stars on all levels on the regular and halloween edition. Yeah baby.

Arrrgh! Must. Resist. The. Temp. Tation. I have an obsessive-compulsive need to 3-star all levels and star all golden eggs, which takes up enough time with the regular version. I'll need to pass on the Halloween and Xmas versions...

@SockRolid I couldn't resist....... I also had to get 3 stars on every level on both the original an Halloween....... Done that....... Bring on the Xmas edition....... Ahhhhhhh Stingingbar....... Yo ho ho ho......... :-)