macOS 14: We ask for our most wished features to come to the Mac
Contributions from
published
What the widgets?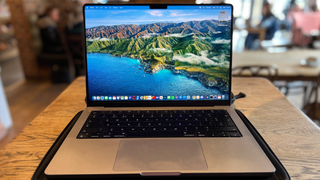 (Image credit: iMore)
We're almost approaching a year since Apple's latest updates were announced for iOS and macOS back at WWDC in June 2022. So, we should be hearing when WWDC 2023 will be arriving very soon.
Similar to previous years, macOS 14 could be announced at WWDC later this year, and it could bring some features that many have been hoping to see.
Since its redesign with macOS Yosemite in 2012, followed by another with macOS Big Sur in 2020, Mac users have been wanting to see some feature parity with what iOS and iPadOS users have been enjoying, such as the Dynamic Island, widgets and more.
With this in mind, the iMore team has had a think and come up with one feature wish from each of us that we'd love to see in an upcoming macOS update.
Pick 1 - The Dynamic Bubble
John-Anthony Disotto — How to Editor
The Dynamic Island was the coolest new feature in the iPhone 14 Pro and Pro Max, even if it's been criminally underutilized so far.
What better way to get more use out of the idea of a Dynamic Island than by bringing a floating bubble to the top of your Mac's home screen? I would love to see a dynamic bubble allowing me to keep up with sports scores alongside other live notifications. Imagine a pop-up like the Picture-in-picture mode on Mac but with designated data rather than video.
It could be used for many different things, including activating Siri with the tap of a button or sending a text message without opening the Messages app. I could see myself using something like this far more often than I use the Dynamic Island on my iPhone 14 Pro.
Pick 2 - Improve multi-display support
Tammy Rogers — Staff Writer
I haven't used Windows much, but when I have, there has been no problem with plugging multiple displays into a computer. With macOS, though, things feel a little harder than they should. I run a dual monitor setup, plugged into a dock and my MacBook Pro. The monitor support for that dock comes with DisplayLink software, so if that stops working, then one of my monitors doesn't work.
The problem is made worse by the fact that different monitors work differently with macOS. I could only hook up one display to my old MacBook Pro, and even then, that was spotty. I can't put my finger on the problem because all the bits that are there should work.
There are loads of display options in the settings menu, but even then, things just aren't great. Perhaps if I was using Studio displays, things might be different, but I don't, so I make do with spotty display support instead.
Seeing this improved in macOS 14 would be a big help to me, and I'd finally be able to stop worrying about whether one display is suddenly going to switch off as I'm working away.
Pick 3 - Kill Stage Manager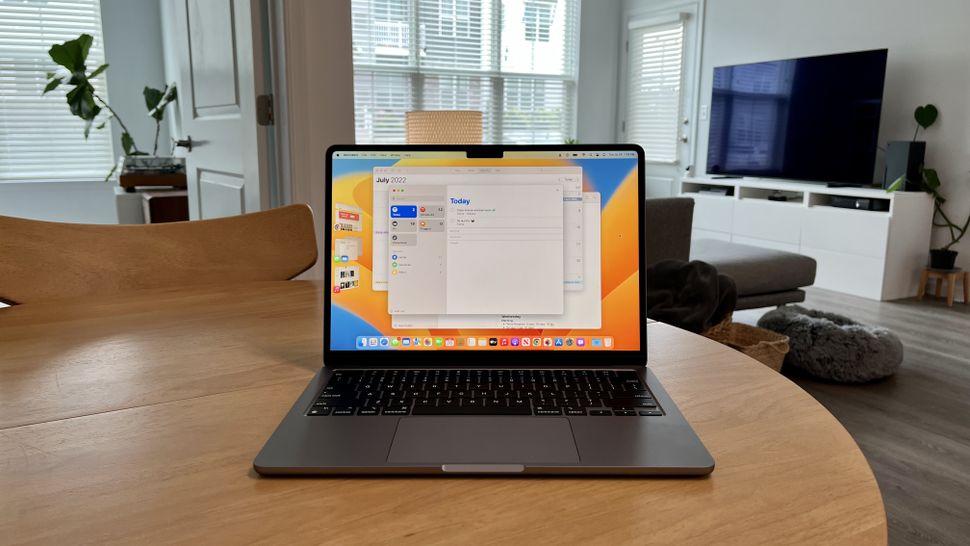 Stephen Warwick — News Editor
I only upgraded to macOS Ventura and Stage Manager a couple of months ago and was blown away by how incredibly bad it is. It is the worst window management I've ever seen on a personal computer.
As a long-time Windows user, I find myself bound to Microsoft in part thanks to the much better and faster workflow that comes from snapping windows into place, moving them around at speed, stacking and layering windows, dragging and dropping files, and more.
Multitasking on my MacBook Pro remains an absolute nightmare, I can't stand it.
There has to be a better solution to dynamic window management. macOS, to my knowledge, can't even handle layering windows on top of each other without something going wrong. We need a fresh start for multitasking on Mac.
We need windows that can be easily moved around and manipulated, better response to drag and drop, and more. Perhaps Mac should utilize its trackpad to better effect to create more gestures that can aid multitasking. For now, however, as far as I'm concerned, multitasking on macOS is a certified disaster.
Pick 4 - Let's finally see widgets make a return
Daryl Baxter — Features Editor
After what feels like years of being able to place widgets on the home screen of our iPads and iPhones, macOS has been left to the wayside in this area, even with its big redesign with macOS 11 Big Sur in 2020.
Many, myself included, were hoping that widgets would finally arrive on the Mac in 2022 with the arrival of macOS Ventura, but it wasn't meant to be.
Many forget that widgets began on the Mac with Dashboard in Mac OS X Tiger, where you could place them anywhere on the screen within the app, but for too long now, widgets have been restricted to a column tucked away to the right-hand side of your desktop.
So for macOS 14, let's not only see widgets on the desktop but for the login screen too. There's a big opportunity in both areas to have different, resizable widgets that can be lifted from iPadOS to the Mac. Allow them to be moved anywhere on the desktop, and have them change depending on the time of day, similar to the dynamic wallpaper that's available in macOS.
Pick 5 - Notification syncing
Gerald Lynch — Editor in Chief
This won't be for everyone — I know some of us out there like our devices to be islands distinct from each other. But with the multi-device interoperability gains that Apple's Continuity features present, I still get frustrated that the same can't be said of notification syncing.
I'd love to have the reassurance that every notification that was coming into my iPhone was also hitting my Mac desktop and vice versa. Understandably this would require some communication between iPhone app makers and Apple's macOS notification system — and it'd have to be an opt-in affair per notification type, per app.
But when I'm hard at work on a deadline with an Uber Eats delivery on its way, I don't think I'd be the only person who'd find it convenient to see that most joyous "Driver on their way!" notification hit my desktop when my phone's out of reach.
Let's go back to the Mac, again
The Mac is currently in a hardware renaissance, with Apple silicon surprising almost everyone with its power compared to Intel Macs, alongside some great design choices, such as the return of a good keyboard in the MacBook Pros, and fun color options in the M1 iMac back in 2021.
However, macOS is arguably lagging behind what iOS and iPadOS currently offer. After the release of macOS Ventura in 2022, bringing bug fixes and a few new features, 2023 could be the year when macOS 14 brings a bunch of new features that can make using the operating system fun again.
From remaking Stage Manager to bringing widgets back in a big way, Apple has an opportunity here to bring macOS into a different kind of renaissance than the one hardware has had in recent years.
Master your iPhone in minutes
iMore offers spot-on advice and guidance from our team of experts, with decades of Apple device experience to lean on. Learn more with iMore!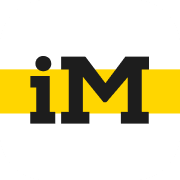 The collective iMore hivemind
iMore.com is your source for all things Apple, and the IM Staff author represents our collective hivemind, for those occasions when the whole team speaks with one voice to bring you important updates about the site, editorial policies, awards, promotions and more.
The iMore team of Apple enthusiasts and experts shows you how to get the most out of your tech life by using Apple products and the apps, services, and devices they connect with to their fullest. iMore is a mainstay in the Apple community for good reason. Every single iMore writer and editor takes their job seriously, and we prioritize accuracy and editorial independence in everything we do, never receiving compensation for coverage and never pulling punches.
As well as our amazing group of regular contributors, the iMore staff team currently consists of:
Gerald Lynch — Editor-in-Chief
Stephen Warwick — News Editor
Daryl Baxter — Features Editor
John-Anthony Disotto — How To Editor
Tammy Rogers — Senior Staff Writer
James Bentley — Staff Writer