We pick our favorite Apple TV Plus show so far
Contributions from
published
The long way round in 4K.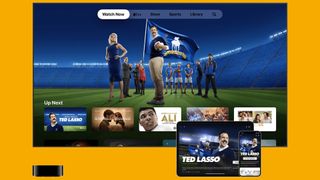 (Image credit: Apple)
Since its debut in November 2019, Apple TV Plus has become one of the streaming services to beat - bringing original content of movies, TV shows, and more to your devices.
It's a far cry from the early days, such as Carpool Karaoke and Planet of the Apps, a bizarre 'Shark Tank' type show that was unbearable to watch. Nowadays, short films such as The Boy, the Mole, the Fox, and the Horse have won an Academy Award, further proving the service as a legitimate one.
The iMore team has watched loads of Apple TV Plus content in the four years since the service launched, so we've asked ourselves, what's been our favorite tv show from Apple TV Plus in 2023 so far?
Hijack
John-Anthony Disotto — How-To Editor
I started watching Hijack this month and while it's not a classic by any means, it's a fun show that will feel right at home for fans of the hit series, 24. Set on a seven-hour flight from Dubai to London, each episode is in real-time as Idris Elba tries to survive the hijacking of a plane. My issue with the show is the bad guys, because they aren't threatening and they aren't very believable. Time will tell, however, because a mad twist could make everything make sense.
It's a tense thriller that makes you want to tune in weekly, despite not gripping me as much as the premise really should. I've got a love-hate relationship with Apple TV Plus but ultimately something like Hijack feels like a step in the right direction for the streaming platform. You can start watching now, but if you prefer a binge the finale is set to air on August 2.
Foundation
Tammy Rogers — Staff Writer
Is it the best show on Apple TV Plus? No. Is it even particularly good TV? Also no. It's a failure as a character study with one-dimensional grandeur and some wooden acting from actors that should know better. It's not a good show — but I just can't help but enjoy myself every time the sci-fi epic screams across my TV screen.
See, I grew up on sci-fi. Star Wars quotes were my language, novels set in a faraway galaxy filled my every waking moment, and starships covered my ceiling when I went to bed at night. Why would I want to be on Earth, stuck on a watery rock when I could be exploring the stars? The Foundation novels by Isaac Asimov were some of the first stories my Dad read to me as a kid before I went to sleep, and the universe-spanning epic captured my imagination like little else. The intrigue, the rush for time as the end of civilization around the characters drew ever closer, and the sheer scale of the wars and the journeys that filled the pages.
The TV series does a great job with scale. It feels big. Like, really big — everything that the characters come across is massive, from the space-faring vessels they traverse the stars into the palatial libraries and throne rooms that the Galactic Empire calls home. The story follows the books but misses out on parts that would both overcomplicate the show, and make it too long.
Using clever future maths, Dr. Seldon played by Jared Harris has worked out that Galactic Empire doesn't have long left, and when the emperor, Cleon XIII, and his genetic brethren decide that what he says is heresy, Seldon decides the only way to save the empire is to go against it and the empire. Thus, the Foundation is formed — outcasts who work against time and the empire to secure the future of civilization. The books cover literal millennia of history, but the TV show hasn't quite got there yet — although it looks like it might get there. Again, not good, but loads of fun for fans of high sci-fi.
For All Mankind
Karen Freeman — Contributor
This is the show that I'm always trying to get people to check out, as it's a bit under the radar amongst the many great Apple TV Plus shows. Everyone is probably aware of the excellent The Morning Show, which launched with the streaming service. The outstanding Severance has gotten a good deal of buzz and is also a personal favorite of mine. And of course, Ted Lasso is a big hit with fans; I even tried the Ted Lasso ice cream tie-in, "Biscuits with the Boss."
For All Mankind is the best show you're not watching (but should be.) While it's technically a show about space, it's so much more than that. The show starts out as historical fiction; it appears to be about the space race between the US and the USSR back in the 1960s. However, throughout the first episode, you feel an underlying and unexpected tension, like something's not quite right. By the end of the first episode, it's clear why you feel that way. The show veers off from actual history and becomes more like science fiction.
But at its heart, the show is a human drama. While it's purportedly about astronauts and space, it's so much more. I'd recommend giving it at least three episodes, since the third episode, Nixon's Women, is when the story really starts getting good. In fact, I believe that For All Mankind should have won some Emmys by now (more than the Outstanding Innovation in Interactive Programming it won in its first season) but apparently the Television Academy doesn't agree. Give it a shot, if you haven't already, and judge for yourself.
Long Way Up
Daryl Baxter — Features Editor
The third entry in Ewan McGregor and Charley Boorman's series where they travel in motorbikes across countries around the world, follows on from two series broadcast in 2004 and 2008.
After years of hints and schedules not lining up, Apple TV Plus helped to commission the third series, where they used electric bikes from Ushuaia in Argentina, through South and Central America to Los Angeles in the United States.
I loved watching the first series, and while the second gave the impression that it wasn't a fun journey for anyone, this third one seemed to bring back what made Long Way Round such a fun watch.
It was also a great showcase for my wife and I in how good the footage looked on our new 4K TV, and it gave us perspective on how far technology has come.
Ted Lasso
Stephen Warwick — News Editor
My favorite Apple TV Plus show of 2023 also happens to be the only one I've watched, and that's Ted Lasso. Unfortunately, that means it's not some niche artistic show I can tell you about that you've never heard of. It's literally the most famous thing on Apple TV Plus and one of the most talked-about shows of the last few years.
Ted Lasso rounded out its run with season 3 this year, and it really was excellent. There's never going to be a perfect ending to a TV show, and there were definitely some tied-off loose ends that I thought could have gone in a different direction, but overall it's been a brilliant run.
What's more, Apple and the cast have left the door wide open for a spin-off, or perhaps a season four, starring favorites such as Roy Kent, Coach Nate, Coach Beard, and a burgeoning Richmond women's team. But can Ted Lasso be Ted Lasso without Ted Lasso? The answer is probably not.
Prehistoric Planet
Gerald Lynch — Editor-in-Chief
If I was a decent human being, I'd be paying my mum storage costs for the last 15 or so years she's had to look after my Jurassic Park toys. I was obsessed with the film and dinosaurs growing up, and though I live in a box without the room to store them, I just can't bear to part with my piles of raptors and 3.5-inch Sam Neil and Laura Dern figures.
Had Prehistoric Planet been around when I was seven years old, it would have only fuelled that passion more. Hollywood-grade CGI matched with the cuddle-like tones of David Attenborough's 'documentary' commentary? It's even roarsome enough to help me come to terms with the fact I should probably have stuck some feathers to my T-Rex.
The streaming service to beat
We've come a long way since Apple's services event back in March 2019, where, alongside Apple Arcade and Apple Card, we saw the debut of Apple TV Plus.
In almost five years we've seen plenty of great shows, and it looks like Apple is carrying on that trajectory, with new seasons of existing shows, and rumors of new ones that we may hear about later this year, perhaps by the time the iPhone 15 is announced.
With the MLS in full flow on Apple TV Plus, it may be a matter of time before we see another sports league arrive on the service. But for now, as its Twitter account likes to showcase, there's plenty to watch, and our favorite shows that we've picked here may change once 2024 winds up.
And with this in mind, do free to let us know what your favorite Apple TV Plus show is on the iMore forums.
Master your iPhone in minutes
iMore offers spot-on advice and guidance from our team of experts, with decades of Apple device experience to lean on. Learn more with iMore!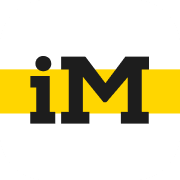 The collective iMore hivemind
iMore.com is your source for all things Apple, and the IM Staff author represents our collective hivemind, for those occasions when the whole team speaks with one voice to bring you important updates about the site, editorial policies, awards, promotions and more.
The iMore team of Apple enthusiasts and experts shows you how to get the most out of your tech life by using Apple products and the apps, services, and devices they connect with to their fullest. iMore is a mainstay in the Apple community for good reason. Every single iMore writer and editor takes their job seriously, and we prioritize accuracy and editorial independence in everything we do, never receiving compensation for coverage and never pulling punches.
As well as our amazing group of regular contributors, the iMore staff team currently consists of:
Gerald Lynch — Editor-in-Chief
Stephen Warwick — News Editor
Daryl Baxter — Features Editor
John-Anthony Disotto — How To Editor
Tammy Rogers — Senior Staff Writer
James Bentley — Staff Writer