Batman episodic game series from Telltale Games will debut in 2016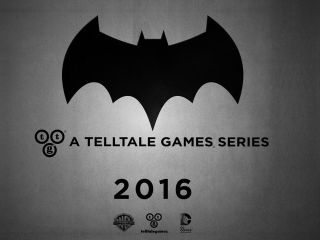 Telltale Games has landed yet another high-profile franchise for a new episodic game series. This time, the developer will release a series based on Batman, with the first chapter due for consoles, PCs, Macs and mobile devices in 2016.
Details about the game, including its official title, have yet to be revealed:
Source: Telltale Games
Get the best of iMore in in your inbox, every day!
I have been writing professionally about technology and gaming news for 14 years.
The problem I have with Telltale Games is that after paying, you only get part of the game. Then it's constant IAPs to get the full game. I hate when companies ship an incomplete product.

....iPhones, iPads, and iPod touches using a simple, mobile operating system such as iOS - can't begin to hope to run this game at full power. For that you need a real, full featured OS, with a file system, and what not. And on a device that can either be used as a tablet, or as a laptop: Windows 10 & Surface Pro 4 FTW!!! Er...wait, never mind.... I posted this in the wrong articles' comment section. I meant to post this comment in any article (especially ones pertaining to iPads first, or iPhones second) on this blog that dares to mention or highlight anything even remotely positive about them, or Apple, or Apple's products and services - especially Apple's newest releases. I mean really... pro Apple articles on a web site devoted to Apple's PC and mobile technology. The nerve of it all!!
Btw, this comment is brought to you by Kool-Aid, now in 55 gallon extra mega ginormous barrels, and to new Preparation H underwear - for those extra sensitive days....
.....Yup..../s
Thank you for signing up to iMore. You will receive a verification email shortly.
There was a problem. Please refresh the page and try again.