Best Nintendo 3DS Games You Can Buy Right Now in 2022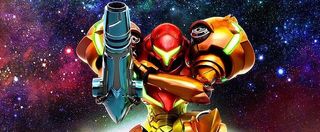 (Image credit: Nintendo)
If you are an ardent gaming fan who's looking to find a new console to get into, Nintendo's portable console, the 2DS XL, is excellent because it has such a long and extensive list of fantastic games. While having variety is a very good thing, it is also hard deciding which games you should pick up for that new Nintendo 2DS XL of yours. We've picked the best ones.
The best of the best
The Nintendo 2DS XL is absolutely still worth buying right now. It might seem like it's too late to get into the Nintendo 3DS ecosystem, but it's not. If you pick one up, you'll get a fantastic console that still holds up. It is no longer Nintendo's marquee portable, but it still very much has a place in the gaming world today.
One of our favorite picks is The Legend of Zelda: Ocarina of Time (opens in new tab), a fantastic adventure that redefined what an adventure game can be. It features a wonderful story, great puzzles, and some of the best music you'll ever hear, video game or otherwise.
After that, you should definitely check out The Legend of Zelda: Majora's Mask 3D (opens in new tab). The underrated adventure is just as good as Ocarina of Time, if not better, and is one of the most rewarding experiences out there.