Best Retro Gaming Consoles in 2022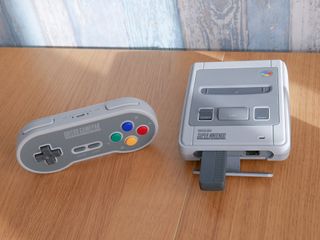 Who among us doesn't remember spending an entire day playing their favorite video game? It could be an arcade cabinet, one of the many Mario titles, or your favorite racing game. Whatever your childhood gateway to fun was, there's a good chance you have have it again thanks to the massive resurgence of retro gaming consoles. Whether it's a DIY project with a little help from the internet or a mini clone of the console you had as a kid, the options are out there today.
This collection here is the best you can buy, straight from hours of gameplay in my own living room. Take a look!
Russell is a Contributing Editor at iMore. He's a passionate futurist whose trusty iPad mini is never far from reach. You can usually find him chasing the next tech trend, much to the pain of his wallet. Reach out on Twitter!
I really like the Pie but its a little too slow. Doesn't really play N64 games well. I cant wait for the day nintendo releases a Mini n64

It depends what Raspberry Pi you have too. The newer ones should be better
Thank you for signing up to iMore. You will receive a verification email shortly.
There was a problem. Please refresh the page and try again.