Best Strategy Games for iPhone and iPad 2021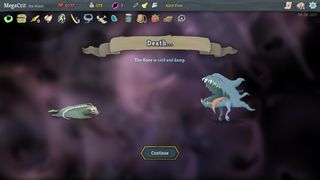 (Image credit: Mega Crit)
The best strategy games require you to think critically and always be two steps ahead of your opponent, making you use serious brain power to complete your objectives. The broad genre can include tactical RPGs, digital versions of board games or collectible card games, and epic battles where you'll need to carefully consider how you design a base and deploy troops. Whatever your favorite aspect of the genre is, these are the best strategy games for iPhone and iPad.
Slay the Spire
A deck-building game fused with a roguelike dungeon crawler, Slay the Spire provides endless challenges with the layout of levels, enemies, and bosses you face changing every time you play. You'll need to carefully craft your decks to take advantage of synergies from the cards and powerful relics that can be found in the Spire in order to defeat foes and climb further up.
There are hundreds of cards to discover, more than 50 combats, and more than 100 items to find. Your experience will also be shaped by what character you choose at the beginning of the game and you can unlock new characters and relics by earning points from previous runs.
If you're looking to really test your skills, you can try to unlock some of the game's achievements, like only using your starting relic or common cards. You'll want to check in daily to complete challenges and see how you rank against other players.
(opens in new tab)
Build a deck and alter it on the fly to defeat a wide variety of enemies as you advance up the ever-changing Spire. Just watch out for wounds and curses that will make your deck worse.
Raiders of the North Sea
If you like worker placement board games but don't want to deal with the setup or finding someone to play with, you should check out the digital version of Raiders of the North Sea. Lead an army of Viking warriors on raids for resources that you can use to increase the size of your crew, improve your boats, and earn points.
A tutorial mode lets you learn not just the rules but some of the key tactics involved in the game, and you can also practice your strategies during a 10-game campaign. Play against AI opponents or challenge other players.
The digital version uses all of the same rules as the board game but actually enhances the experience with animations such as ships moving across the water. Because it's turn-based, you can play at your own pace and come back to your armies whenever you have time.
(opens in new tab)
Lead Viking warriors in raids for gold and glory in this digital adaptation of Renegade's worker placement board game.
Clash of Clans
The goal of Clash of Clans is to be the biggest, baddest township in the land. You build up a fortified stronghold, where you mine for gold and health elixirs. Then, you train up an army and invade the outlying goblin outposts. The more you destroy, the better it is for your livelihood. But, don't think that just because you have killed off neighboring goblins, you are safe. They come from all over to try to steal your gold.
You can form an alliance with other players to create an unstoppable clan, or fight against them to steal their trophies. This is one of the most popular strategy games on the App Store so there are millions of players to work with or compete against.
The game has been constantly updated since it launched in 2012. Don't be intimidated by joining now though since you can use the starter challenges to learn the ropes and watch your clanmates fight in real-time spectator mode to get a better feel for the tactics of more experienced players.
(opens in new tab)
Build a village and assemble troops to defend against enemy attacks, battle goblins, and fight other players. Team up with players from around the world to forge an unstoppable clan.
The Elder Scrolls: Legends
The Elder Scrolls: Legends offers a fantastic experience for both people who are new to strategy card games, and seasoned veterans who love the genre. It stands out from other games like Magic: The Gathering or Hearthstone with its two-lane battlefield, which determines which creatures can attack each other. The lanes themselves can also have effects that can change the outcome of the battles.
Bethesda did an excellent job making this game equal parts challenging and rewarding, and you won't need to spend money to get better cards. You can compete against other players in ranked games and weekend tournaments. New cards are released every month, so you'll need to constantly adjust your tactics.
The game is especially fun for fans of the Elder Scrolls series since you can play through a solo campaign with stories from the RPG world. The game has released several expansions focused on Skyrim, Morrowind, and other locations where you can battle fearsome foes and level up your decks.
(opens in new tab)
The Elder Scrolls: Legends
Explore the world of the RPG series in this CCG, where you can face off against friends and players around the world by building and leveling up your decks.
Reigns
The wonderfully sadistic choose-your-own-adventure game Reigns will crown you a king and then force you to make decisions by swiping left or right. Almost all of these choices lead to your untimely death and can put your entire dynasty at risk.
Choose whether to be a benevolent ruler or a tyrant as you hear requests from your advisors, subjects, and enemies. You'll need to try to balance the desires of the church, army, treasury, and citizens to keep everyone happy and ensure you have a long reign.
The game spans centuries and some choices might not have a clear impact until years have passed. You'll also have to deal with plenty of intrigue, forging alliances with other kingdoms, burning witches, and even making a deal with the devil.
(opens in new tab)
Try to stay on the throne by listening to the requests of your citizens, forging alliances, and defeating your enemies with just a swipe of your finger.
Plague Inc.
Play as a deadly disease with the goal of completely wiping out the human race. You earn DNA points for infecting humans, and those points can be used to upgrade your disease, which can be anything from a bacteria to a zombie outbreak.
The world doesn't sit idly by while your disease is spreading, however, and labs around the world will begin researching cures. You'll need to figure out a way to kill off doctors and scientist to hinder their efforts before they eradicate you.
The game uses a sophisticated AI and real-world data to replicate the spread of the disease, with 3D graphics showing off what your germ looks like and its effects on an individual human body or a whole city. Play through 23 scenarios solo, compete against other players, or team up with a friend to infect the world.
(opens in new tab)
Evolve a disease and try to wipe out humanity before scientists can come up with a cure. The game's disease modeling is so realistic, it's been praised by the CDC.
Fallout Shelter
You're in charge of a Vault — an underground bunker built to protect people from the nuclear war — and you'll need to keep its residents safe and happy in a post-apocalyptic world. That means finding them jobs, training them to improve their abilities, and giving them weapons and outfits.
You'll also want to grow your Vault by attracting new residents. You may face threats from both outside and within your Vault, but you'll also need to send your Dwellers out to the surface to level up and find new weapons and loot.
If you're a fan of the Fallout series of video games, Fallout Shelter will reward your knowledge with familiar names, jokes, and events. However, this game offers plenty of excitement and challenge to newcomers as well, making it a fantastic game for everyone.
(opens in new tab)
Train the residents of your underground bunker and send them to the irradiated wasteland to scrounge for supplies.
Ticket to Earth
Ticket to Earth's story features surprising plot twists, impactful characters, and a well-written narrative that will keep you invested in the rich world of New Providence. The beautifully designed graphics blend manga/comic book-style artwork with brightly colored backgrounds and landscapes to make Ticket to Earth pop off the screen in a delightful burst of colors.
An original battle system that breathes new life into the strategy RPG genre, the Movement system offers an incredibly deep and complex combat experience that never goes stale since there are always new powers and abilities to acquire. Position your team to collect matching tiles and unleash powerful special abilities.
Ticket to Earth will kill you if you're not careful, so you must examine the map closely and choose your action wisely. It can be mildly frustrating when you're still learning the game, but it's really satisfying when you win. There are no in-app purchases and you can master your tactics and customize your team across more than 120 missions.
(opens in new tab)
Fight a corrupt system that endangers a colony on a distant planet in this tactical RPG with a complex battle system. Try new strategies across 120 missions.
Which strategy games are your favorites?
Why you can trust iMore Our expert reviewers spend hours testing and comparing products and services so you can choose the best for you. Find out more about how we test.
I know this list couldn't possibly cover all the fantastic strategy games lurking about on the App Store, and that's why I want to hear from you! Tell me about your favorite strategy games for iPhone and iPad by leaving a comment. You might also want to check out our list of the best game controllers for iPhone to enhance your experience.
Get the best of iMore in your inbox, every day!
Samantha Nelson writes about gaming and electronics for iMore, Windows Central and Android Central while also covering nerd culture for publications including IGN and Polygon. She loves superheroes, RPGs, cooking, and spending time outside with her dog. You can follow her on Twitter @samanthanelson1.
One great strategy/shooter game would be World Of Tanks Blitz. It has tons of tanks to choose from. You start out with pre-WWII tanks in a tutorial that teaches you how to fire and to drive your tank. As you progress you unlock better vehicles like the Tiger tank or the Russian IS-3. The strategy aspect comes into play when you start a battle. As you accumulate experience of the game you learn to side-scrape and to angle your armor. You have to decide which way you will go on the map depending on you team make up. That is a very very basic look that barely scratches the surface of one of my favorite games