The Razer BlackWidow Essential mechanical gaming keyboard is down to only $49.99 at Amazon. Before today, we had seen it drop as low as $55 in one-day deals though it usually jumped back up to its retail price of $99.99. On average, it sells for around $82 and today's price marks a new all-time low for it. We don't know how long this discount will last, though.
Game on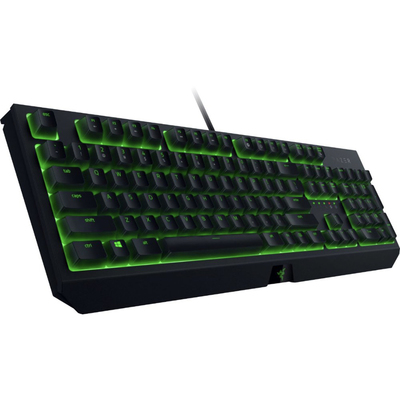 This keyboard uses Razer's Green mechanical switches and works with Windows or Mac via USB. Keys are fully customizable with programmable complex macros and Hyper Shift gives each key two functions. Expect a lifespan of up to 80 million keystrokes.
$54.99 $81.65 $27 off
Some keyboards get rid of the numpad and only have about 87 keys. Some full-size keyboards have around 101 keys or more. This Razer keyboard uses Hyper Shift, which allows you to give every key a second function, providing you with more than 200 possible keys. With macros and shortcuts, the functionality jumps even further. You can do so much with so little using the BlackWidow Essential because every individual key, Hyper shift or not, can be re-programmed to suit your needs.
Not only that, but it's built with Razer's mechanical switches. These optimize actuation and speed up responsiveness. Plus, the keyboard is engineered to last a long time. Since you have so many more functions, you need a keyboard that has a life span of 80 million keystrokes. Each switch is specifically structured to meet Razer's strict requirements. You'll also get 10 key roll-over so you can push those keys as fast as possible without losing any commands.
The BlackWidow Essential is well-rated by existing users with an average review score of 4.4 stars out of 5. If it's not for you, we have a list of the best gaming keyboards in 2020 with a number of alternatives.
We may earn a commission for purchases using our links. Learn more.