If you're in the market for a handheld console from Nintendo, now is the time to shop. Right now you can pick up a manufacturer refurbished New Nintendo 3DS XL for $119.99 via Nintendo's official eBay store. Normally this console sells for around $200, if you can even find it in stock, and while you can sometimes save a bit more than today's deal on other versions of the 3DS, the black version rarely goes on sale. Additionally, your purchase includes a $25 eBay coupon, which stretches your savings even more. The coupon can basically be used like a $25 gift card, with just a few item category exclusions. You'll receive it via email on October 28th. Just make sure to use the coupon before it expires on November 4th. Shipping is free.
What makes this deal even better is the fact that each console comes with a full one-year warranty. Typically, refurbished items are subject to a shorter warranty than is standard, and sometimes they don't even come with one at all. This Nintendo deal offers you the same coverage that you'd get if you were buying the console brand new. The item is basically in brand new condition as well. It's been thoroughly tested, cleaned, and inspected to ensure that it's in perfect working condition. It'll ship for free in plain packaging, and it might have minor cosmetic blemishes, but those are small prices to pay when you're essentially getting $40 off. Similar deals are available on the 2DS XL as well as the Nintendo Switch.
Dimensions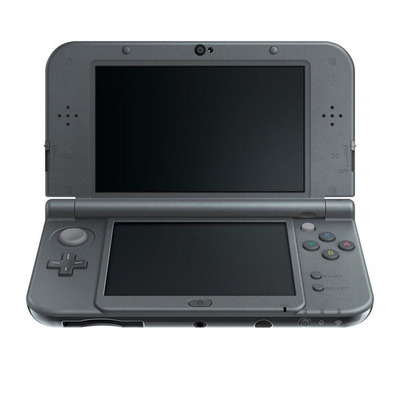 Nintendo New 3DS XL + $25 eBay Coupon
Though manufacturer refurbished, this console works perfectly and includes a full one-year warranty. You'll also get a $25 eBay coupon that works almost like cash and expires on November 4th.
$119.99 $199.99 $80 off
I have one of these and I love it. The 3D visuals can be adjusted or turned off completely using the handy slider, the speakers are pretty impressive, and the game selection is really great. I can never get enough of Animal Crossing, and of course there are a ton of Pokemon games available too. This 3DS can even interact with amiibo. The battery life is good enough for long play sessions and the onboard memory is decent, though you may want to get a microSD card if you plan on adding a ton of games to your library. There's also a handy place to store the included stylus built right into the console itself.
The one bummer is that for some reason, these consoles do not come with chargers. Make sure you pick one up from Amazon or your local GameStop so you can start playing right when your package arrives.
We may earn a commission for purchases using our links. Learn more.