HomeKit hubs: Everything you need to know
You don't have to be home to enjoy your smart home. A HomeKit Hub can keep things running smoothly from any iOS device, near or far.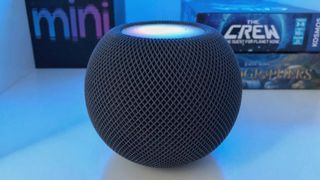 (Image credit: Luke Filipowicz / iMore)
iPHONE 15: What you need to know
- Apple Event - LIVE updates
- iPhone 15
- iPhone 15 Pro /iPhone 15 Pro Max
- Apple Watch Series 9 / Ultra 2
- iOS 17
- watchOS 10

Apple HomeKit presents a world of possibilities in the home, but if you want to access your smart devices remotely, you'll need a HomeKit hub. HomeKit hubs make it easy to access your smart home from anywhere using a smartphone or iPad, thanks to remote access capabilities. Remote access will give you maximum control over your HomeKit-enabled smart home, even when no one is there.
You may have already come across the HomeKit hub terminology on your journey, or it may be new territory. Still, these devices are essential for remote access in your smart home, granting access to people you trust and automating your smart accessories. But what exactly are HomeKit hubs, and how do they work? Let's explore.
What is a HomeKit home hub?
A HomeKit home hub acts as a relay to your HomeKit accessories through iCloud, allowing you to turn on or off your lights or stream from your security camera even when you are away from home.
A HomeKit home hub is necessary since HomeKit is otherwise limited to your personal Wi-Fi network or Bluetooth by default. All communication is handled within the boundaries of your home network. But a HomeKit hub — in combination with your Apple ID — gives your iPhone, iPad, Apple Watch, or Mac, a way to securely talk to your HomeKit devices even when you're not on your home Wi-Fi network.
Which devices act as a HomeKit home hub?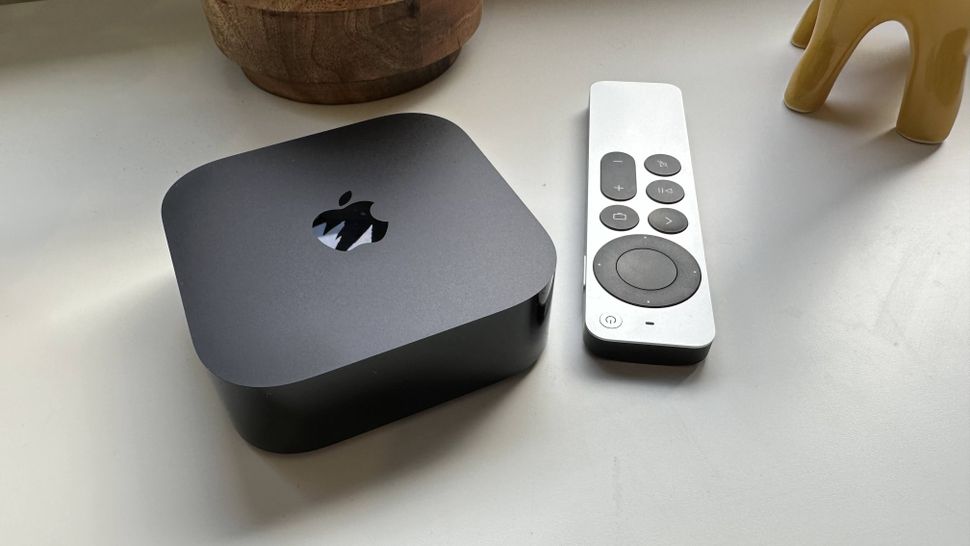 Several Apple devices can act as a home hub for your HomeKit setup, but each have their own unique capabilities. These are:
HomePod
iPad (running iOS 9 or later)
Apple TV (3rd generation or later)
Apple TV 4K (all generations)
The 3rd generation Apple TV is somewhat limited as a HomeKit home hub as it cannot share access to your accessories outside of the home with other users. It does not support camera video streams, although it can be used to control your devices remotely.
The iPad is no longer supported as a HomeKit hub as of iOS 16.2. Once updated to that software version, HomeKit users must use a HomePod mini or Apple TV as their HomeKit hub. A HomePod can also be used, but be advised that this product is discontinued by Apple and the software may not be supported forever.
How exactly does a HomeKit home hub connect to my accessories?
It's an under-the-hood mixture of iCloud Keychain and HomeKit frameworks. Say you're on 5G or LTE; you activate Siri and give the command "Turn on the lights." Without a HomeKit home hub, that command goes nowhere, and Siri replies with something like, "I can't do that."
With a HomeKit home hub on your home Wi-Fi network, however, that command travels over your network back to your hub, the hub checks your Apple ID and issues the order to your accessories.
Now, if you're doing this on 5G sitting in front of your lights, you'll see a slight delay between giving Siri the command and it happening. That's not surprising as there are a couple of extra steps in the background here; usually, when you're on Wi-Fi, your commands go directly to the accessory or bridge that controls the accessory.
However, most commands given when off your Wi-Fi network won't be to turn on a light right in front of you; they're going to be to turn on lights while away on vacation, unlock your front door from the driveway, or check in on a feed from a security camera back home. A slight delay won't be super noticeable for these types of tasks.
How do I set up a HomeKit home hub?
Setting up a HomeKit hub is pretty simple. Typically it involves signing in to the same iCloud account that your HomeKit home is set up with and toggling on the HomeKit home hub option. For detailed steps on this process, check out our linked guide.
Can a HomeKit home hub be used to talk to non-HomeKit devices?
No, setting up a HomeKit home hub does nothing to change the compatibility of various smart home products, nor does it negate the need for a manufacturer-specific bridge device (more on that below).
Though smart home products have been around for a relatively short time, there's been a lot of change in the industry, and there are many different, competing, and complementary technologies. Some devices use Bluetooth and Wi-Fi, others rely on Zigbee, and newer products are adopting Thread. Plus, manufacturers must develop their products for platforms like HomeKit, Google Assistant, and Alexa if they want to offer support.
It's a problem that the Connectivity Standards Alliance has set out to resolve with the new Matter smart home standard, but that unifying connectivity standard is still a little ways off. In short, adding a HomeKit home hub to your home gives you a little extra functionality within HomeKit for the devices that already support HomeKit.
What about all these manufacturer-specific hubs?
The terminology around HomeKit hubs can be a little confusing, with devices from multiple brands being referred to as hubs. The critical part to remember is that HomeKit home hubs enable you to control your HomeKit accessories while you're away from home and automate your accessories.
HomeKit accessory hubs — technically known as bridge devices, the likes of which you may see from Philips Hue, Eufy Security, and other device makers — are necessary to connect certain accessories to HomeKit, such as smart light bulbs and security cameras. Not every product from every manufacturer needs an accessory hub to make it work with HomeKit. Be sure to read the product description carefully just in case an extra purchase is required.
Control away from home
As you can see, home hubs are an essential part of your HomeKit smart home if you want to control your smart devices even when you're away from home using your iPhone 14 Pro. They are also essential for automation, which is half the fun of having smart devices around your house.
If you're new to the smart home realm, it can be a little daunting to dive into HomeKit and wade through the technical jargon. As your home gets smarter, however, you'll see that it's well worth it for the payoff of living in the future!
Master your iPhone in minutes
iMore offers spot-on advice and guidance from our team of experts, with decades of Apple device experience to lean on. Learn more with iMore!
Christopher spends most of his time writing and dreaming about all things HomeKit and the Home app. Whether it is installing smart light switches, testing the latest door locks, or automating his households daily routines, Christopher has done it all.