Game streaming service OnLive acquired by Sony, will shut down on April 30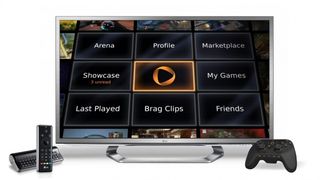 In an email sent out to users of the service, OnLive said that Sony is acquiring key parts of OnLive and has no plans to continue the service in its current form:
OnLive, which originally launched its cloud gaming service in 2010, has faced a number of financial challenges over the years. In August of 2012, the company went through a restructuring and was sold to investment firm Lauder Partners after financial difficulties.
Sony's purchase of the company is likely driven by OnLive's patent portfolio. The company recently launched a cloud gaming service called PS Now for its Playstation 4 console, which gives players access to a large back-catalog of games from the Playstation 3 and is based off of technology from former OnLive rival Gaikai, which Sony acquired in 2012.
What about their Windows streaming service/app?
Get the best of iMore in in your inbox, every day!
Thank you for signing up to iMore. You will receive a verification email shortly.
There was a problem. Please refresh the page and try again.