Get hyped for Game of Thrones season 6 with this 360-degree tour of Westeros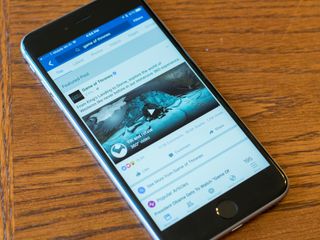 If you're a Game of Thrones fan, you'll no doubt be familiar with the show's iconic title sequence that glides through a unique map of Westeros. And if you've ever wished you could explore that map in more detail, now's your chance thanks to a new interactive 360-degree video posted to Facebook.
The video glides through the iconic map, giving you a close-up look at the entirety of the lands of Westeros, ranging from Dorn to King's Landing and even The Wall.
While Game of Thrones' season six premier is just under two weeks away, this interactive video should give fans another reason to keep the hype alive. Be sure to give the video a watch and let us know what you think in the comments below. Do be aware that we've had trouble viewing the 360-degree video in Safari, so you may want to switch to Chrome or another browser to check it out.
Get the best of iMore in your inbox, every day!
I can't get the 360 videos to play in iOS 9.3, even in the Facebook app. Guess I'm missing some crucial bit.

flash? What is this, 2006??

Apparently it is. I'll pass on this

It doesn't play on Mac 10.11.4 either, with latest Flash installed. Anyone from the iMore team care to comment?

To be fair, the 360 Video Facebook page does say Mac Safari is not supported. However it does say that iOS 7 and later are supported with the latest Facebook app installed, but that does not appear to be the case.

Looks like it does work on Google Chrome for Mac. Can't be a Flash issue, since both browsers (I assume) are using the same installed Flash. Must be a platform issue.

I believe Chrome uses flash built into the browser not the one system wide. I'm not a huge Chrome user but that's my understanding.