iPhone 15 Always On Display: Will this Pro feature come to regular iPhones?
Will the iPhone 15 get new display tech? Yes and no, it seems.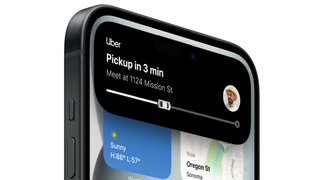 (Image credit: Apple)
iPHONE 15: What you need to know
- Apple Event - LIVE updates
- iPhone 15
- iPhone 15 Pro /iPhone 15 Pro Max
- Apple Watch Series 9 / Ultra 2
- iOS 17
- watchOS 10

It was unveiled at this year's Apple Event that the iPhone 15 will not get always-on displays, though the Pro and Pro Max will. You can check out everything announced the 2023 Apple Event here.
Apple has confirmed that the iPhone 15 will finally launch on September 22nd and a big new upgrade we're expecting is the Dynamic Island, which will trickle down to all of Apple's iPhone models this year.
Last year saw a few sizeable upgrades for the iPhone 14 Pro and Pro Max but many are hoping of its best features will come down to the standard range this year.
Here's what we know about whether an always-on display is coming to iPhone 15.
Is the iPhone 15 getting an always-on display?
We hate to deliver the bad news, but no, the iPhone 15 will not offer an always-on display like the Pro iPhones or recent Apple Watch models.
The reasoning behind this comes from the fact that the iPhone 15 will not offer an LPTO display. Low-temperature Polycrystalline Oxide (LTPO) is the backplane used in OLED displays, and it's what enables ProMotion - Apple's buzzword for a variable refresh rate.
Because the refresh rate can slow itself all the way from 120Hz while scrolling, down to 1Hz while static, it means that LTPO displays can draw significantly less battery - making them ideal for things like displaying just your lock screen and its widgets.
iOS 17's StandBy mode had suggested that the feature may trickle down to base iPhone 15's, too, but it appears Apple is content for you to use the feature while charging, as opposed to just leaving your phone 'on' in general.
Reports from the Korean Naver blog have also suggested that production constraints are likely to play a role in Apple keeping its LTPO displays as an exclusive feature to the Pro and Pro Max iPhones.
Why is the always-on display useful?
You may be wondering what the Always-On display actually offers the average iPhone user, and thankfully we have an idea of what to expect thanks to last year's iPhone 14 Pro and Pro Max.
While many Android devices have offered Always-On panels for years, they have often tended to darken the screen and offer simple white text that moves around the screen.
Apple's iPhone 14 Pro took a different route (although a plain black screen is an option), dimming the display so that some UI elements are clearer while your background wallpaper is darker and less notable. They retain their color, however, so they're still instantly recognizable without picking up your phone.
This also gives the illusion of the user's clock, date, and lock screen widgets floating on top of the display, which is a nice touch - and makes them instantly readable if your phone is on a deck or a charging stand.
It did take until iOS 16.2 to add additional customization features like preventing notifications, though.
What display features will the iPhone 15 get?
The iPhone 15 and 15 Plus will get one sizeable new feature, and that's Dynamic Island. It will also offer a more power-efficient OLED display driver chip.
This should mean battery drain is a little less than on the iPhone 14 base models, while the Dynamic Island would open up a whole host of possibilities.
The feature, which was introduced as part of the iPhone 14 Pro and Pro Max reveal, was a departure from initial leaks, bringing together hardware and software to add a context-sensitive, OS-level 'widget' for notifications and Apple's Live Activities API.
Since its arrival, many have suggested that its position as a Pro-only feature diminishes the install base and makes it less enticing for developers to develop features with.
Dynamic Island being included in four new iPhone models will undoubtedly see renewed interest in it, potentially increasing the chances of more developers working on ways to use it.
Master your iPhone in minutes
iMore offers spot-on advice and guidance from our team of experts, with decades of Apple device experience to lean on. Learn more with iMore!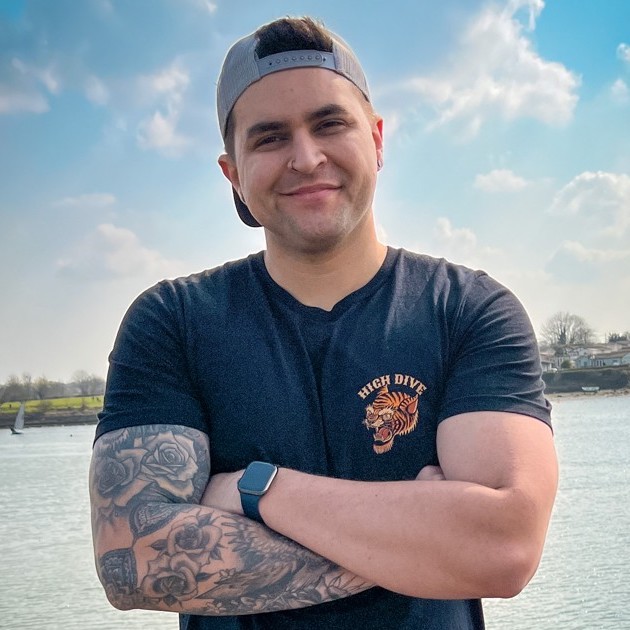 Lloyd Coombes is a freelance writer with a specialism in Apple tech. From his first, hand-me-down iMac, he's been working with Apple products for over a decade, and while he loves his iPhone and Mac, the iPad will always have his heart for reasons he still can't quite fathom.

Since moving from blogging to writing professionally, Lloyd's work can be found at TechRadar, Macworld, TechAdvisor and plenty more.

He's also the Editor in Chief at GGRecon.com, and on the rare occasion he's not writing you'll find him spending time with his son, or working hard at the gym (while wearing an Apple Watch, naturally). You can find him on Twitter @lloydcoombes.