What Apple's iPhone 15 USB-C change means for your Lightning products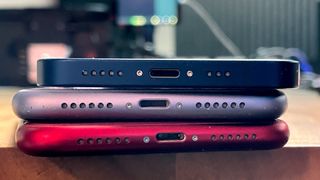 (Image credit: Future)
Apple's next iPhone will, as tradition dictates, likely offer a spec bump and a better camera. But, for the first time since the iPhone 5, over a decade ago, something will be truly new.
Yes, the entire iPhone 15 line is ditching the company's proprietary connector and moving to USB-C after some nudging from the European Parliament, and that brings with it a few questions about how it'll affect iPhone customers, and Apple accessory owners, going forward.
But we don't have long to wait to see how Apple justifies USB-C on the new iPhones, with an event being held on September 12.
With this in mind, here's what USB-C on iPhone 15 could mean for your Lightning products.
Back to the Dongle Future?
Remember when the 2015 MacBook launched and the word 'dongle' was thrown around way too often?
It's been a while, but there's every chance Apple could start to lean on dongles again. Plus it's unlikely to be an issue for existing accessories. But if Apple brings out something like a HomePod with a dock for your iPhone, things may get… dongly.
There may also be products developed that require the speedier data transfer of Thunderbolt 4 USB-C (just imagine - expandable storage on an iPhone), and while it's not likely, it's a consideration for future-proofing when deciding between iPhone 14 and iPhone 15.
Wired CarPlay users will also need a new cable, but the joy of the move to USB-C is that it's not a new cable - so there are readily available options around right now for the majority of instances where a dongle would've been required were it not.
If you've got one of those chargers that don't have a detachable cable, you could look into a dongle - but we'd argue you're better off looking into a USB charging station instead.
What's old is new-ish
Of course, the iPhone is just one piece of the Lightning ecosystem, and while iPad and Mac have embraced USB-C, and Apple Watch does its own thing, AirPods need to finally reach the promised land.
Regardless of which AirPods model you have, starting from the basic AirPods all the way up to the $600 AirPods Max, they all feature a Thunderbolt port for charging. No Lightning will likely lead to an overhaul for all models of AirPods, but that could take time.
For our money, we'd expect AirPods Pro 2 to be near the front of the line for USB-C, and recent leaks have backed this up. While AirPods Max would make sense to see an upgrade next, they're perhaps less popular than the earbuds (understandable, given the price), but they've not seen any hardware revision since they launched.
But with Apple rolling out new AirPods features like Adaptive Audio in iOS 17, so perhaps a hardware update for the product line can wait.
Why is Apple switching to USB-C?
iPhone has switched connectors before with the iPhone 5 back in 2012. But in moving from the 30-pin connector that originally came from the iPod to the Lightning port we have today, Apple was making the decision itself.
This time around, the choice has reportedly been taken out of the manufacturer's hands, with the European Parliament passing legislation that requires consumer electronics to adhere to the same standards as one another.
It's perhaps a more logical step than Apple would have to admit, considering it's already moved iPads to USB-C, beginning with the iPad Pro in 2018. Plus it's been bundling USB-C cables with products such as the Apple Watch Ultra.
The MacBook, ironically, was one of the first mainstream devices to wholly adopt USB-C back in 2015, but the port was not hugely used back then, causing many to bemoan about this feature on the MacBook.
What are the benefits of a USB-C iPhone?
The biggest benefit for iPhone 15 owners and beyond is that you can charge the phone without needing an additional Lightning cable for charging. If you already use a USB-C charger for your Nintendo Switch, MacBook, or anything else, it's one less thing to pack before traveling.
Aside from compatibility, USB-C allows for faster data transfer than Lightning. Apple was hesitant to switch before, reportedly due to issues with the waterproofing of iPhones, so we'll have to see if those issues have been ironed out.
Regardless, it's going to be interesting to see what Apple says about this new port in the iPhone 15 once they're reportedly announced on September 12. And we'll be making sure to cover all of it, alongside our impressions of the new devices.
Master your iPhone in minutes
iMore offers spot-on advice and guidance from our team of experts, with decades of Apple device experience to lean on. Learn more with iMore!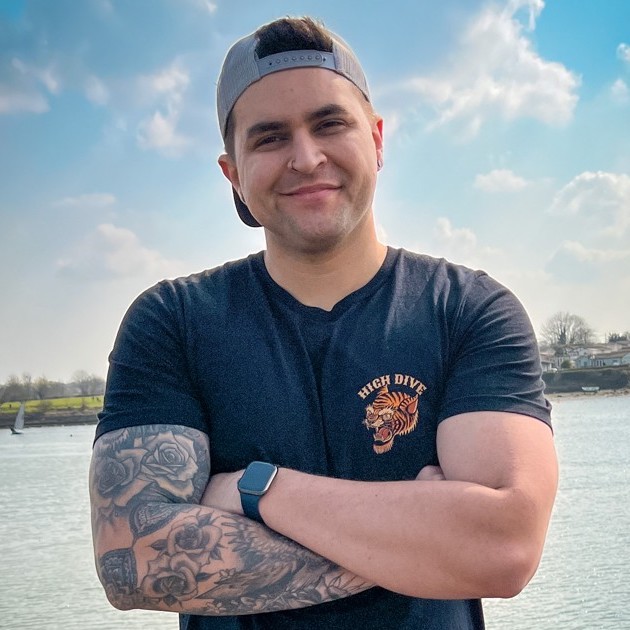 Lloyd Coombes is a freelance writer with a specialism in Apple tech. From his first, hand-me-down iMac, he's been working with Apple products for over a decade, and while he loves his iPhone and Mac, the iPad will always have his heart for reasons he still can't quite fathom.

Since moving from blogging to writing professionally, Lloyd's work can be found at TechRadar, Macworld, TechAdvisor and plenty more.

He's also the Editor in Chief at GGRecon.com, and on the rare occasion he's not writing you'll find him spending time with his son, or working hard at the gym (while wearing an Apple Watch, naturally). You can find him on Twitter @lloydcoombes.