Max Payne 3 for Mac now 75% off at Steam, but grab it quick!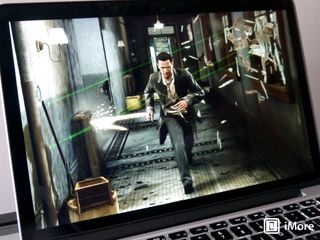 The Steam sale has thrown up another amazing offer for the Mac gamers out there, with the recently released Max Payne 3 now seeing a hefty price cut. The title is available right now for 75% off the regular price, at just $9.99. You need to grab it quickly though, as at the time of writing the sale price is only available for another 30 hours, so around 1pm ET on July 17 is the cut off.
Max Payne 3 sees the troubled ex-cop turn up in Sao Paolo, Brazil, protecting a wealthy local family. It isn't long before things go wrong, guns start going off, and Max starts hitting the bullet-time dives. You're going to need a pretty well spec'd Mac to be able to play it, but at this price it's certainly worth a look. And, with Steamplay on hand, you can buy once, and get a copy of the Windows version too.
Get the best of iMore in in your inbox, every day!
Thank you for signing up to iMore. You will receive a verification email shortly.
There was a problem. Please refresh the page and try again.