Monument Valley Lego set could become a reality, with enough support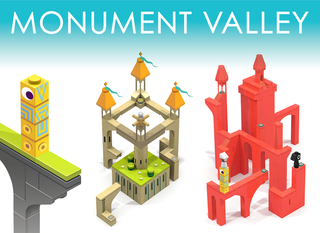 If the idea of manipulating the insane puzzles from popular mobile game Monument Valley with your bare hands sounds fun, there's a chance Lego could make that happen. A proposal for a Monument Valley Lego set has been post on Lego's Ideas website where, with enough support, the set stands a chance at becoming reality. Lego Ideas user Isometry, who submitted the idea, described the set thusly:
As cool as the idea is, it certainly isn't guaranteed. First, the Monument Valley set has to reach the magic number of 10,000 supporters (it's currently at just under 1,500 as of this writing), at which point it will move on to Lego's Review Board. After lego evaluates the proposal, it will then decide on whether or the idea becomes reality.
If you're intrigued by the project, you can head to the link below to register your support for the idea.
Source: Lego Ideas (opens in new tab)
Get the best of iMore in your inbox, every day!
This is one of the games where I'd pay for more levels. Sent from the iMore App

More levels are in development, they say it's going to be as big as the original release. What I want is the ProjectRED levels, Sent from the iMore App

That makes about as much senses as an M.C. Escher set... Hmmmm thats got me thinking.