Save up to 75% right now some of the best games on Steam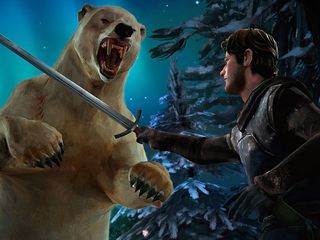 It's that time of year again when Steam users can stock up on new games to add to their library of titles, as the 2015 Steam Winter Sale has begun. Valve has pulled the trigger on the sale, which will include thousands of Windows, Mac, Linux and SteamOS games and software getting deep price cuts from now until Jan 4.
While there are numerous titles discounted as part of the sale, there are a few worth highlighting, including Telltale Games' recently completed Game of Thrones episodic series, which has a 66% price cut down to $10.19 and the games of the Sid Meier's Civilization series (discounted in the range of 45% to 75%).
We should note that the official Steam site is getting hit by a huge amount of traffic at the moment, as you might expect with this level of savings available, and as such load times are stretching to infinity. However, we expect that the site will be back up and running at full capacity very soon, so check back later if you're having trouble getting in right now.
Source: Steam
Get the best of iMore in in your inbox, every day!
I have been writing professionally about technology and gaming news for 14 years.
No thanks, I can play all the games I want for free through other people's accounts. Sent from the iMore App
Thank you for signing up to iMore. You will receive a verification email shortly.
There was a problem. Please refresh the page and try again.