The Logitech G560 LightSync RGB PC gaming speakers are down to $169.99 on Amazon. The speakers dropped to $150 during Amazon's huge one-day sale on Logitech gear a couple days ago, but outside of that brief sale they have only dropped to $170 once before back in August 2018 during a brief Lightning deal. The speakers more regularly sell for around $200 or more.
Pump it Up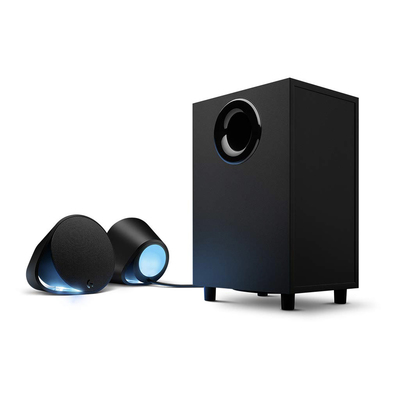 Logitech G560 LightSync RGB PC gaming speakers amazon
These speakers from Logitech very rarely drop in price at all. As in, we've only seen them drop twice since March last year. Take advantage of this deal while you can.
$169.99 $200.00 $30 off
The G560's RGB lighting can be driven by the game you're playing so the colors and effects are activated by the audio coming out of the speakers. They have 240 watts of peak power and a unique driver design for powerful sound. The DTS:x ultra surround sound renders 3D positional audio so you can hear footsteps behind you. It works with Windows and all Bluetooth devices, although Mac OS X does not support the DTS:x feature.
We may earn a commission for purchases using our links. Learn more.