Total War Battles: Kingdom launches worldwide on March 24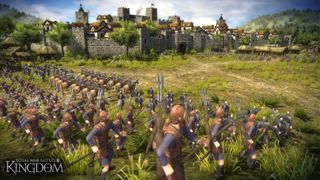 SEGA is to release a new title in the Total War franchise called Battles: Kingdom. It's a persistent, living world set in the real-time strategy genre. You'll be tasked with transforming your land into a powerful kingdom, going head to head against AI or other players. The game has been in open beta for little under a year now and has been met by mixed reviews throughout development.
Don't mistake this entry in the franchise as a Total War game for mobile and PC. It's not. What Battles: Kingdom is – however – is another attempt to tame the free-to-play beast with in-app purchases and time-restricted gameplay. It's therefore not for everyone. You'll be able to see for yourself on March 24 when the game rolls out on iOS, Android, OS X and Windows.
Thank you for signing up to iMore. You will receive a verification email shortly.
There was a problem. Please refresh the page and try again.