Everything you may have missed from Apple's Wonderlust iPhone 15 event
Did you spot these tidbits?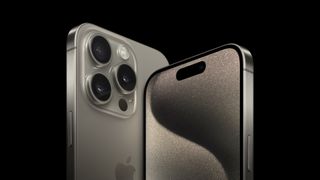 (Image credit: Apple)
Apple's Wonderlust event: What you may have missed
- Apple Event - LIVE updates
- iPhone 15
- iPhone 15 Pro /iPhone 15 Pro Max
- Apple Watch Series 9 / Ultra 2
- iOS 17
- watchOS 10

Apple's 'Wonderlust' iPhone event is all over, and it was a more focused presentation than we're perhaps used to! No iPads and no Macs here, this was all about the Apple Watch and the iPhone.
With the iPhone 15 and iPhone 15 Pro, Apple Watch Series 9, and Apple Watch Ultra 2 all announced, there was still plenty to cover. Throughout these reveals, that means there may be bits you may have missed.
Here are some subtle things you may have missed during Apple's September event.
1. Vision Pro is on track
Kicking things off with a recap of WWDC this year, Tim Cook covered the new Mac lineup, before moving to Vision Pro.
There's not much that's new, but Apple did confirm that the product is still expected to ship in early 2024. With rumors suggesting the project is taking up plenty of resources at the tech giant, that's good news for everyone.
2. AirPods Pro 2 gets a USB-C upgrade
We had a good idea that USB-C was coming to the iPhone this year following EU rulings, but Apple has also updated AirPods Pro 2 with a USB-C case.
That means the little buds can be charged within their charging case using USB-C, MagSafe, or just using the Apple Watch charging puck, and it means that iPhone 15 users only need one cable for AirPods, Mac, iPad, and their new smartphone.
Another small tidbit here, is that the case will also enable Lossless Audio with ultra-low latency to help when wearing them with Apple Vision Pro. Wearing both together unlocks a 20-bit, 48 kHz Lossless Audio with a massive reduction in audio latency.
3. Apple still cares about games
We'd been a little down on Apple's gaming showings in recent years - after all, having Hideo Kojima is great, but he was showcasing a game that launched in 2019.
A sizeable portion of the iPhone 15 Pro presentation was focused on gaming, and for good reason - the iPhone 15 Pro will offer hardware-based ray tracing for drastically more immersive graphics at impressively smooth frame rates.
Not only that, but Apple confirmed iPhone 15 Pro will be able to play games like Resident Evil Village, Resident Evil 4 Remake, and the upcoming Assassin's Creed: Mirage - all graphically intensive titles.
Apple is calling the A17 Pro the biggest GPU redesign in its history, and it's easy to see why.
4. New Series 9 features
The Apple Watch Series 9 and Ultra 2 will get some new features that are exclusive to the latest models, with the Double Tap gesture likely to get plenty of attention.
There were subtle additions added, too, with Series 9 able to automatically recommend media when near a HomePod (remember those?) and improved ways of locating your iPhone when it's not around, with haptic and directional prompts.
They're relatively small improvements, but they're exciting for ecosystem fans.
5. What's new is old again
We'll admit to being a little sad to see the classic mute switch leave the iPhone, at least in the Pro lineup, but the possibilities are almost endless with custom shortcuts.
Still, it's good to see the same mute functionality remains with a simple hold of the button. It's not quite the same (we'll miss that little orange bar), but hey, we'll take it.
We're covering all the Apple iPhone 15 event announcements live as they happen. Don't miss all our iPhone 15, iPhone 15 Pro, iPhone 15 Pro Max, Apple Watch Series 9, Apple Watch Ultra 2, iOS 17and watchOS 10 coverage so far.
Master your iPhone in minutes
iMore offers spot-on advice and guidance from our team of experts, with decades of Apple device experience to lean on. Learn more with iMore!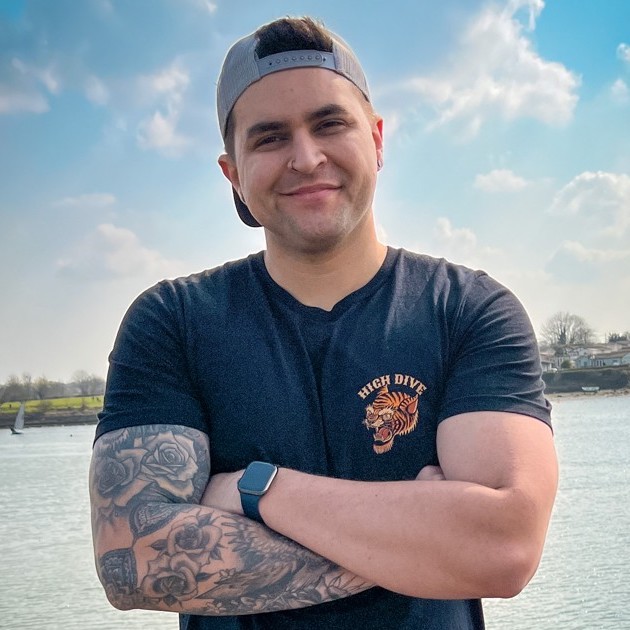 Lloyd Coombes is a freelance writer with a specialism in Apple tech. From his first, hand-me-down iMac, he's been working with Apple products for over a decade, and while he loves his iPhone and Mac, the iPad will always have his heart for reasons he still can't quite fathom.

Since moving from blogging to writing professionally, Lloyd's work can be found at TechRadar, Macworld, TechAdvisor and plenty more.

He's also the Editor in Chief at GGRecon.com, and on the rare occasion he's not writing you'll find him spending time with his son, or working hard at the gym (while wearing an Apple Watch, naturally). You can find him on Twitter @lloydcoombes.