AT&T is working on a $15/month live TV streaming service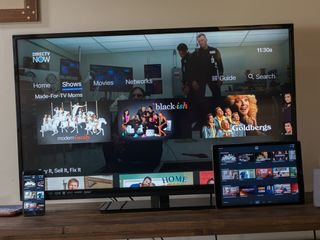 In the quest to give cable and satellite companies the boot, we've seen the market for Internet-based live TV services pop up like crazy over the past few years. Following the release of DirecTV Now in 2016, AT&T's now gearing up to launch another service called "AT&T Watch."
According to The Wall Street Journal, AT&T CEO Randall Stephenson announced the new service while speaking during the company's antitrust court hearing regarding its want to purchase Time Warner Inc.
Although we don't know which channels will be available with AT&T Watch or which platforms it'll support, there are a few key details to take note of. Perhaps most damning for some customers, AT&T Watch won't have any sports channels. We saw Philo introduce a similar package last November, and also similar to Philo, AT&T Watch will be incredibly cheap — just $15/month.
That pricing would make AT&T Watch considering cheaper than YouTube TV ($45/month), PlayStation Vue ($39/month+), and even AT&T's own DirecTV Now ($35/month+). The lack of sports will be a deal-breaker for some, but for people like myself who could care less about that, the service sounds rather compelling.
Stephenson said that AT&T wireless subscribers will get Watch for free, and the service is expected to launch in the coming weeks.
Does this sound like something you'd be interested in?
When Joe isn't acting as the News Editor for Android Central, he can be found helping out with articles here and there at iMore. He was last spotted at Starbucks surrounded by peppermint mochas. Have a tip? Send an email to joe.maring@mobilenations.com!
This would be awesome, especially if I could get it for free as a current subscriber. If i liked it enough i probably would mind fronting the 15 a month if they were ever to start charging current customers.

Why? They already own DirectvNOW. Why do we need another streaming service from them? The market will soon be too saturated with streaming tv options. We don't need all of these services. Just work within the one you already own.

Oh... you "could care less"... how much less could you care?
Get the best of iMore in in your inbox, every day!
Thank you for signing up to iMore. You will receive a verification email shortly.
There was a problem. Please refresh the page and try again.