iMore's favorite movies, TV shows, music, and books of 2013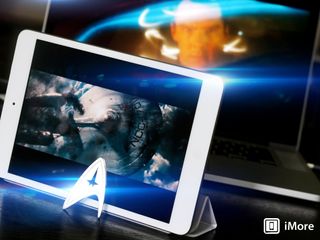 We'll be posting both our 2013 Readers Choice Awards and 2013 Editors Choice Awards soon enough, but there's a reason Apple sells more than just devices, and iTunes offers more than just apps. Music, movies, TV shows, books, and comics have all gone digital. Not only is the idea of linear broadcasts increasingly anachronistic, but the idea of media not being everywhere we are, available at the click of a remote or tap of a screen, is almost a thing of the past. From Mac to iPod to Apple TV to iPhone to iPad, we can now access everything we want to listen to, watch, or read, any time we want, anywhere we are. So, just like devices, apps, and games, we want to recognize the other stuff, the media, that makes our lives so much more enjoyable. These, then, are our favorite movies, music, TV shows, and books of the year!
Chris Parsons
You can always trust iMore. Our team of Apple experts have years of experience testing all kinds of tech and gadgets, so you can be sure our recommendations and criticisms are accurate and helpful. Find out more about how we test.
I'm a pretty big Quentin Tarantino fan so I'll watch anything with his name on it but add in Samuel L. Jackson and I'll throw money at the screen. This year, Django Unchained was the movie the to watch in all its brutal glory. Set in the South two years before the Civil War it tells the story of Django, a slave whose brutal history with his former owners lands him face-to-face with German-born bounty hunter Dr. King Schultz. Schultz is on the trail of the murderous Brittle brothers, and only Django can lead him to his bounty. From there, it's pretty much an all out bloodbath with a tale of love intertwined. I'd have to say it's one of Tarantinos finest.
Once upon a time takes place in the fictional seaside town of Storybrooke, Maine, in which the residents are actually characters from various fairy tales that were transported to the "real world" town and robbed of their original memories. Sounds kind of crazy, right? I thought so too but then I fell in love with the show. It quite literally brings the likes of Snow White, Prince Charming, Sleeping Beauty, Jiminy Cricket and more into the real world with some fascinating storytelling. Once Upon A Time has been running for three seasons now and each season keeps getting better and better.
The Marshall Mathers LP 2 Deluxe
The original Marshall Mathers LP released in 2000 took the hip hop world by storm and has been ranked one of the greatest hip hop albums of all time. By November 2013, the album had sold 10,777,000 copies in the United States and now, Eminem has finally released the follow up to it unsurprisingly named, The Marshall Mathers LP 2. It's a more 'mature' Eminem album and thus far has made many 'Album of the year' lists. With catchy hooks, insane beats and an old school rap feel, it's worth a look.
Living in Canada and getting publications from the UK is, at times, a bit difficult. Doctor Who Magazine is only stocked by a few comic book shops where I live and once they're sold out, they rarely restock them so having the longest running Doctor Who Magazine available in iTunes is awesome. Sure, you don't get all the goodies that you would with the actual magazine such as the inserts and posters but thankfully, the price is lower on the digital versions as well with each magazine ranging between $3.99 - $5.99 and a subscription running shy of $40. The magazine is an awesome look behind the scenes at Doctor Who and a nice addition to any Doctor Who fans collection.
Peter Cohen
Guillermo Del Toro said that Pacific Rim is the movie that would have made his head explode as an 11-year-old. I totally understand that - I grew up with giant monster movies like Godzilla, so I unabashedly, unashamedly adored every minute of this tentpole summer action blockbuster. Plenty of action, and some pretty cool characters - including Sons of Anarchy's Charlie Hunnam as the troubled hero, the inimitable Idris Elba as the intrepid commander of the giant robot brigade, and Rinko Kikuchi as Mako Mori, one of the better female role models for girls to emerge from this year's crop of action movies.
One of the surprise hits of this fall's crop of new TV shows is Fox's Sleepy Hollow, an offbeat action show that features a very real Ichabod Crane thrust forward into the modern world as he combats the forces of evil, including the Headless Horseman, fighting to keep the Apocalypse at bay. Crane's constant man-out-of-time shtick could get tiresome but Tom Mison manages to keep it interesting, and Nichole Beharie's Lt. Abbie Mills (who Mison very Britishly calls "Leftenant") is a great modern foil to Crane.
White Lies' followup to 2011's Ritual is a more intimate but less somber album from this purveyor of vintage 80's sound. Harry McVeigh's baritone vocals draw inevitable comparisons to Ian McCulloch of Echo and the Bunnymen, and White Lies' reliance on big synth sounds don't hurt, either. But Big TV is just a solidly great album from start to finish - a concept album of sorts that traces a couple's journey from their country roots to the big city.
The Sandman: Overture #1
It's hard to believe but it's been 25 years since Neil Gaiman (author of Coraline, American Gods) created The Sandman, one of the stars of DC Comics' Vertigo imprint, DC's groundbreaking attempt to make comic books a squarely grown up medium. The Sandman: Overture is a prequel that describes the events leading up to the first issue of the original Sandman comics. The words and character are Gaiman's, and the art is JH Williams III's - the DC artist who Batwoman with W. Haden Blackman and worked with the legendary Alan Moore on Promethea.
Joseph Keller
I wasn't expecting to like Iron Man 3 as much as I did. A great blend of action, humor, and solid character work, Iron Man 3 shows us Tony Stark as he's still dealing from the events of The Avengers. He's not sleeping, injecting microcomputers into his body, and he's building new Iron Man suits like a man possessed. When a terrorist known only as the Mandarin begins a campaign of bombings that comes to threaten Tony and what he cares about, he decides to take action. But he soon finds himself on his own, cut off from most of the world. Iron Man 3 continues one of the major themes of the series so far, the past coming back to haunt you. Robert Downey Jr. continues to be outstanding as Tony, while Don Cheadle plays off of him well as Col. James Rhodes. More than anything else, Iron Man 3 is a well-made, fun movie, and you should check it out.
This is one of the best and funniest new shows this season. A very funny pilot has been followed up by ten equally hilarious episodes, and I can't wait to see the rest of the season. The show stars Andy Samberg as Jake Peralta, a talented detective who never the less is kind of a big child, and Andre Braugher as Captain Ray Holt, a stone-faced, by the book leader new to the 99th Precinct who continually tries to get Peralta to shape up. While Samberg and Braugher are standouts, the whole cast is very funny, and fit their roles well. One of my favorite things about these characters is that despite their issues, and they all have them, they're still incredibly capable detectives.
The Bones of What You Believe
The Bones of What You Believe is the debut album by Scottish electronic band Chvrches. The band contrasts their upbeat melodies with melancholy lyrics to great effect, and there's an energy to the songs that can't be ignored. Singer Lauren Mayberry's voice cuts through you in every track. Standouts include We Sink, Tether, Night Sky, and Science/Visions. I would also recommend getting the special edition, which has the excellent bonus track Strong Hand, among others.
The Ocean at the End of the Lane
Neil Gaiman's latest book for adults, The Ocean at the End of the Lane is the story of a man looking back on a particularly strange time in his childhood, when a man committed suicide down the road from the boy's house, starting a chain of events that impacts the boy's life in unexpected ways. He met a girl named Lettie Hempstock that took him on a magical journey, one that saw him face terrible danger and come to important understandings about his life and family. It's a shorter story, but it's told very well. And, if you enjoy listening to audiobooks, Gaiman himself narrates this one wonderfully.
Richard Devine
The trailer for this movie had me, and thankfully it didn't disappoint. Starring Jesse Eisenberg, Michael Caine and Morgan Freeman to name a few, Now You See Me follows "The Four Horsemen," four magicians brought together to perform a series of incredible heists. Why? You'll have to watch the movie to find out, but it's a fantastically entertaining movie with twists, turns, and fine performance from Eisenberg in particular.
While this one doesn't seem to be available in the U.S. iTunes Store – sorry folks – it's without a doubt the TV highlight of the year for me. Picking up after the shocking events at the end of season two, this years Homeland followed a very different path to the first two seasons. To many it felt slow, but ultimately everything that happens in the early episodes sets things up for an explosive finale. If you've watched Homeland at all, you need to see season three. No spoilers, but it brings the ongoing storyline to a conclusion. Still one of the best shows on television in my eyes.
Fleetwood Mac - Rumours (Deluxe Edition)
This could be seen as cheating, but Rumours by Fleetwood Mac – one of the finest albums ever made in my eyes – did see a release in 2013. The re-issue in the form of the Deluxe Edition added a whole two discs worth of content including live tracks, demos and early takes of the classic tracks. If you haven't heard Rumours before, there's few albums I'll ever suggest more than this you simply must hear at least once in your lives. Classic rock, and a timeless classic.
Let Me Off At The Top - Ron Burgundy
Because, Ron Burgundy. Seriously, if you're a fan of Anchorman you probably don't need much convincing that this book is worth a read. See the man behind the suit and salon quality hair, and hear tales of early Burgundy. Just pick it up, grab a glass of scotch, and stay classy.
Georgia
I know, I know, but there were slim pickings this year. Nothing really stood out for me. But Iron Man 3, even though it started out slow, was exactly what it needed to be. Tons of fun, tons of tech, and tons of explosions. I love Robert Downey Jr. - he is Iron Man - and Gwyneth Paltrow was smoking hot. Literally. It entertained me.
Game of Thrones (Season 3)
Season after season, Game of Thrones just keeps getting better. It's myth, it's fantasy. It has great characters - great female characters included - epic battles, betrayals, and dragons. There are more twists and turns than you can imagine, and you get to see how the story evolves over time. It's brutal, it's bloody, and I think I'm as damaged as most of the characters by it. It's so good it made me go out and get the audiobook, and very few shows can do that.
Of course, HBO doesn't believe in the timely release of digital content, so you can't get season 3 right now. You can, however, get seasons 1 and 2 and those are the best places to start.
Stone Sour's Through Glass is gritty and emotional. It's sad and deep at the same time, and I like its melancholy nature. Maybe it helps balance out my naturally, overly-bubbly self?
Demons
Imagine Dragons' Demons is a ride. It changes pace throughout and makes you feel like you're being taken on a journey.
Derek Kessler
Gravity
It has been a very long time since I've been as astonished by a movie as I was by Gravity. Utterly immersive, Alfonso Cuarón's film- oh, it's not yet available in iTunes. Nuts. Fine, buy it when it is available - you won't regret it. It's phenomenal. In that case...
Monsters University
It's hard to go wrong with Pixar, even if it's a prequel. Monsters University takes all the fun of 2001's Monsters, Inc. and pulls it back by several years. It tells the story of how Mike and Sully came to be partners in a typical College Movie setting: they start out at odds, one the cocky jock, the other the know-it-all weakling nerd, except in place of football the game at play is scaring. They have to pull together and combine their strengths to survive, with rival fraternities and the school administration working against them. Monsters University is amusing, heartwarming, and beautifully-animated - plus it's a movie the whole family can watch and enjoy.
The Following
Even though The Following technically premiered last TV season, it was a late entrant, debuting in January of 2013. Kevin Bacon stars as former FBI agent Ryan Hardy, who is called back after serial killer Dr. Joe Carroll (played with delightfully creepy malevolence by James Purefoy) - the man who Hardy put in prison and who stabbed Hardy in the heart - escapes from maximum security prison. What unfolds is an edge-of-your-seat crime thriller as a vicious, crafty, and well-funded cult is slowly unveiled to have arisen around and is gleefully continuing Carroll's Edgar Allen Poe-inspired killings. The second season is set to debut on Fox in the US on January 19, 2014, picking up after the shocking conclusion of the first season.
The Heist (Deluxe Edition)
"But The Heist was released in 2012!" I hear you shouting. You are correct. October of 2012, in fact. But Macklemore & Ryan Lewis' debut album didn't hit it big until 2013, following the skyrocketing success of the fun and goofy Goodwill anthem "Thrift Shop" at the beginning of the year (despite debuting as a single in August). I'm not normally into this style of hip hop, but between "Thrift Shop", "Can't Hold Us", "Same Love", and "White Walls", the duo of Macklemore & Ryan Lewis has demonstrated that they're more than a flash-in-the-pan and possess a self-awareness, wit, and willingness to push the bounds of what you can expect from hip hop - lyrically, musically, and visually - that is seldom seen.
Double Down: Game Change 2012
Who wants some political wonk analysis? Following up on 2009's "Game Change", an autopsy of the 2008 US presidential election, Mike Halperin and John Heilemann take an in-depth look at the 2012 election in Double Down: Game Change 2012. The authors interviewed the candidates on both sides, as well as their aides and other figures in the political complex They cover the debate in the Obama campaign over replacing Joe Biden with Hillary Clinton as VP, the gaffe-machine that was Rick Perry's bid, the disorganized collapse of the heralded Jon Huntsman campaign, and personal-level animosity between Mitt Romney, Newt Gingrish, Rick Santorum, and Perry. Double Down is a meaty, juicing, and politically-entertaining autopsy of everything that went right and wrong throughout the 2012 election campaigns.
Star Trek: Aldrin - Sic Semper Tyrannis
And if you're in the mood for a free romp in the post-TNG/DS9/Voyager Star Trek universe, 2013 also saw my publishing as a free eBook my own novel-length fan fiction. Following the crew of the U.S.S. Aldrin as both the target and front-line against an unfolding conspiracy that infiltrates into the highest ranks of Starfleet, Sic Semper Tyrannis is my own take on where the Alpha and Beta quadrants stand in a future not rewritten by J.J. Abrams (not that I don't enjoy Abrams Trek). It's fun, it's action-packed, it's layered with political intrigue but not weighed down by technobabble. Am I tooting my own horn here? Sure. But it's free and I like Star Trek, so...
Michelle Haag
This Is the End
"While attending a party at James Franco's house, Seth Rogan, Jay Baruchel, and other celebrities are faced with the apocalypse." That's a good summary. This movie is ridiculous, yet was one of the funniest things I've watched this year. Not one to watch with the kids, but definitely one you shouldn't miss if you're fans of these actors.
Total Drama All Stars
Total Drama started with Total Drama Island back in 2007. There have been several seasons since then, and we are now at season 5 with Total Drama All Stars. This season brings back 14 contestants from the previous seasons and pits them against each other in 13 episodes of zany challenges. The kids and I always get caught up in this show, and can't wait to see who comes out on top each season.
Work B**ch
I'm ever searching for the perfect workout music, and this song is one that not only motivates me, it pumps me up and makes me actually want to work! Britney is back, and not only does she look as good as ever, her new album is worth a listen beyond just this song.
Hyperbole and a Half: Unfortunate Situations, Flawed Coping Mechanisms, Mayhem, and Other Things That Happened - Enhanced edition
You've probably stolen Allie Brosh's illustrations and never realized it. If you've ever memed 'ALL THE THINGS", you owe it to her to now go out and buy this book. In fact, you owe it to yourself too! Allie hilariously shares her day to day life, her two dogs, and even covers the sensitive subject of her real life battle with depression, which delayed this book for way too long. And hey, if you're not the reading type, you're in luck! There are a lot of pictures.
Anthony
I have an old school grind house replica cinema in my basement. It's complete with cheesy decor, popcorn machines, hotdog stands and theatre seating. It's awesome. And Machete Kills is the perfect old school type of film to be showcased in my classic home theatre. The film's got a dumb plot, lots of violence and death, guns, explosions and everything you can expect from a grade-A "B" movie. The movie also plays previews with bad mono sound, and features a short intermission so we can go to the lobby to get ourselves a treat. Perfect.
It's not available on iTunes, but it is available on Blu-Ray and DVD from Amazon.
Breaking Bad (Final Season)
The final season of Breaking Bad finally takes Walt to rock bottom and gives us the outcome of his andJesse's actions over 5 seasons. I'm happy the producers of the show didn't blow it and kept my interest until the end.
Daft Punk Random Access memories
Daft Punk seems to weave in and out of pop music from time to time and each time they come back to pop they seem to be able to capture what mainstream music lovers want to hear. I hated the movie Tron: Legacy but the Daft Punk sound track to the film was amazing and it seems that some of that sound made it's way to this year's tracks.
Rene Ritchie
I liked a lot of movies this year but didn't truly love any. Man of Steel, Star Trek Into Darkness, Iron Man 3, Thor: The Dark World, Gravity, Hobbit: The Desolation of Smaug, Pacific Rim, Prisoners, World War Z, The Wolverine, Elysium, Oblivion, and others had some great ideas, tons of potential, but ultimately more attention paid to their effects than writing, and complexity in the name of sophistication. Last year I would have said "Avengers" without a second thought, the thinness of its plot more than made up for by the strength of its characters and the sheer joy of its story telling. But this year nothing stood out for me. A lot of it was good, just none of it what I'd call great. Fingers crossed for 2014!
Fantastic acting. Fascinating characters. A story with twists and turns that add interest and not just complexity. If there was a better written, better realized television show this year than Broadchurch, I've yet to see it. Sherlock season 2, episode 1 might have been my favorite episode of any show in the last year, but Broadchurch kept me riveted from beginning to end. Throw Luther into the mix and the U.K. is simply schooling the U.S. when it comes to serial crime drama.
Arrow's first season was hit and miss for me, but the second season has been really solid. The producers are taking their time and building the Green Arrow mythology slowly, step by step. Last year they thew out a lot of names but didn't really do much with them. This year they're using Black Canary, Brother Blood, Deathstroke, Ras Al Ghul, Dr. Ivo, and even Solomon Grundy, and using them surprisingly well. By contrast, S.H.I.E.L.D, which should have been my favorite, has gotten better, though it's still nowhere nearly as good as it should be, given the pedigree. Similar to Arrow, I'd given up on Person of Interest at some point in the past. I picked it up again this season and was pleasantly surprised. Sarah Shahi and Amy Acker have joined the cast, and the stakes and tension have been steadily ratcheted up. There's even a new enemy - a radical privacy group that's taking violent action against government agencies and corporations that have abused the public trust.
Hawkeye: My Life as a Weapon
No spoilers. It's Matt Fraction writing Hawkeye like he's never been written before. Just read it.
Not available on iBooks, but you can grab the Kindle version from Amazon.
Your favorites?
Those are our picks for movies, TV shows, music, and books/comic books of the year. Now it's your turn. What were your favorites?
Master your iPhone in minutes
iMore offers spot-on advice and guidance from our team of experts, with decades of Apple device experience to lean on. Learn more with iMore!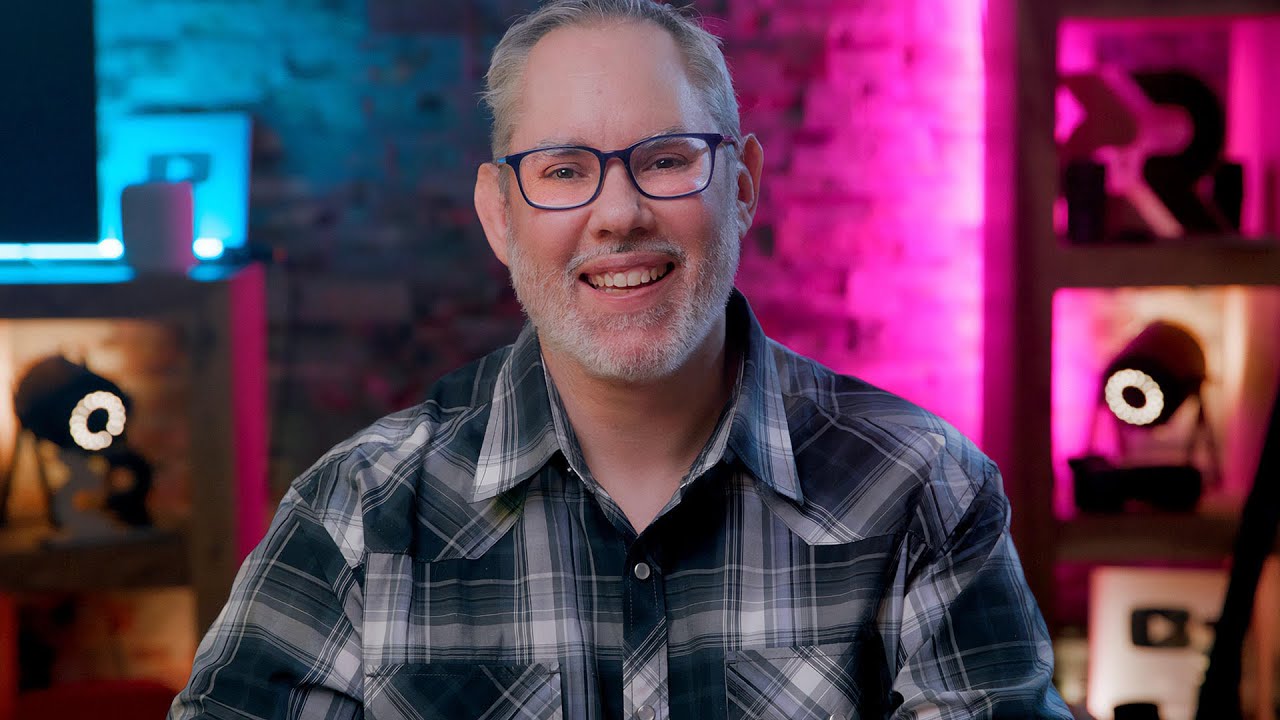 Rene Ritchie is one of the most respected Apple analysts in the business, reaching a combined audience of over 40 million readers a month. His YouTube channel, Vector, has over 90 thousand subscribers and 14 million views and his podcasts, including Debug, have been downloaded over 20 million times. He also regularly co-hosts MacBreak Weekly for the TWiT network and co-hosted CES Live! and Talk Mobile. Based in Montreal, Rene is a former director of product marketing, web developer, and graphic designer. He's authored several books and appeared on numerous television and radio segments to discuss Apple and the technology industry. When not working, he likes to cook, grapple, and spend time with his friends and family.