Digital Offers: Enjoy music in any room of your house for $60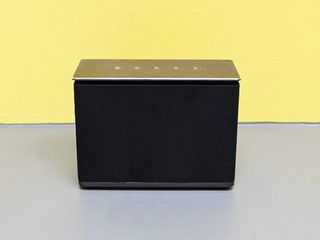 It seems that, more and more, people are opting for wireless speaker setups. They're more convenient, often significantly less expensive than an amp/speaker setup, and take up significantly less space. You don't have to run wire under baseboards and virtually anyone can come over, connect via Bluetooth or Wi-Fi, and add their music to the party.
Get music in every room of your house starting at $60
Learn more
There are some great Wi-Fi and Bluetooth speakers out there that let you connect many speakers at once in order to pump music throughout your entire home. Many of them, however, are incredibly expensive, like Sonos, which comes in at hundreds of dollars per speaker. There are less expensive options, though!
The QFX Elite Series multi-room Wi-Fi and Bluetooth speakers can connect to your home Wi-Fi network, which makes for more stable playback, but if you need things to be a little more flexible, you can also connect via Bluetooth. The best part is that connecting via Wi-Fi allows you to connect multiple speakers to one another, allowing you to wirelessly stream music all over your house. Whereas Sonos speakers retail for hundreds of dollars and the QFX regularly retails for around $150, you can grab one for $59.99 at iMore Digital Offers, a savings of 60%.
The QFX Elite isn't just for your music library, since you're streaming wirelessly and can therefore stream any of your favorite services from your phone, tablet, or computer. If you're a bit of an audiophile, you have flexible EQ control that lets you manipulate both the right and left channels to get the sound just right for your ears.
If you're looking for an inexpensive whole-home audio solution, the QFX Elite Series Wi-Fi and Bluetooth speakers are a great solution that won't break the bank. If you like music in every room of your house, then check out the QFX Elite Series, but don't spend $150 each when you can get them at iMore Digital Offers for $59.99.
Get music in every room of your house starting at $60
Learn more
Get more iMore in your inbox!
Our news, reviews, opinions, and easy to follow guides can turn any iPhone owner into an Apple aficionado
Your source for all things Apple