DirecTV NFL Sunday Ticket coming to Apple TV?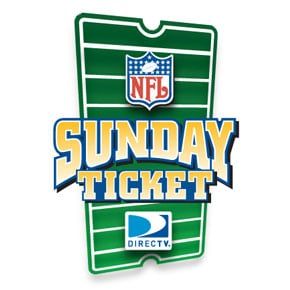 A new survey by DirecTV could indicate a future new addition for their NFL Sunday Ticket (opens in new tab) service. According to a tipster, the survey indicates the possibility of adding the service to currently unsupported devices that connect to the internet such as the current Apple TV.
NFL Sunday ticket already streams to PCs and mobile devices even if you don't have DirecTV. The survey indicates the addition of adding other platforms to the list of supported devices and also indicates a possible different pricing scheme depending on how you would want to subscribe to the service.
Nothing is final as of yet but surveys such as this have proven to be fairly accurate in the past at showing new features that are fixing to roll out. Would you be more up to spend the money on NFL Sunday Ticket if you could watch it on your Apple TV if you don't have DirecTV? Tell us your take on this service possibly coming to Apple TV next year in the comments section.
[ Engadget ]
I'm going to get Apple TV just for this reason :)

If I could get NFL Sunday Ticket, I would throw my cable box out the window and just get Apple TV and sip a piña colada.

Absolutely. It's the only reason I have Direct TV. I rarely if every watch TV and this would be the final nail in the coffin.

I really hope this happens because I didn't want a satellite living in the Windy City just to get the NFL Sunday Ticket.

Access to sports is the only thing that keeps me paying for cable. I think Pay-per-view sporting events (Or packages like Sunday Ticket) would end that dependence. Unless they end up costing me $50/month anyway.

I'd like to see MLB too! Roku's MLB is a miserable failure and basically unwatchable.

I would hope if this happens other sports leagues might end up following suit as well but time will tell.

I can't get direct tv and am dying for the ticket.

Uh hell yeah! I live in Chicago and I'm always "searching for signal" ... Seriously the only reason why I pay or directv. Sunday ticket.

Yeah I refuse to get DirecTV but I'd definitely pay for this to my Apple TV.

Now can we get apple tv in full hd thanks.

hells yes unless they charge too much

i guess he double hockey stick is banned

Countdown to tv-and-Internet providers (Cox, Time Warner, AT&T, etc) finding they have to "shape" this traffic to better serve their customers...

Depending on the price, oh yeah, even more so if they add Red Zone channel. We were going to get one for Christmas probably, that would seal the deal.

Wow! I am planning to get AppleTV soon and this makes it more delicious. I would love it if they also tried to get the BigTen Network.

NFL Sunday ticket is nice but they do not play Sunday Night Football games, Monday Night Football, Thursday Night Football and no Saturday games.

Buy Cheap Spare Tire Mount more Low Price Guaranteed!.

PLEASE DEAR GOD LET THIS HAPPEN!!!!!!

How soon could this happen?? Could it possibly be this season??

Would love to see this happen. Would be nice just to be able to get weekend you want to watch without getting the whole season.

is there NFL football and NHL hockey on apple tv was thinking of getting this for my huband for Christmas and he does not follow baseball or basketball only football and hockey

I'll buy the ticket and the apple tv... For THE NFL!!!

Please bring the nfl to apple!!!!!!

I will be moving away to college soon and I wont be able to afford direcTV but I love my football so if I could just get that through Apple I definitely would.
Get the best of iMore in in your inbox, every day!
Thank you for signing up to iMore. You will receive a verification email shortly.
There was a problem. Please refresh the page and try again.