FCC approves AT&T's acquisition of DirecTV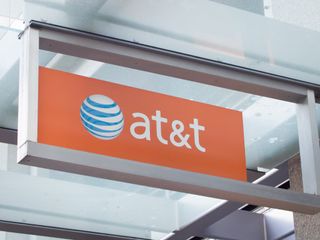 The FCC has voted to approve AT&T's acquisition of DirecTV, just a few days after FCC chairman Tom Wheeler recommended the commission do just that. In its approval statement, however, the FCC has outlined some conditions to which AT&T had to agree in order to receive approval. From the FCC:
The document goes on to mention that the conditions are intended to curb any potential harm that could come from a massive deal that will see an already influential AT&T merging with the nation's largest satellite TV provider.
It will definitely be interesting to see what comes out of this deal, which has been in the works since early 2014. Presumably, we could start to see some interesting mobile video offerings from AT&T, along with an expansion of the company's current internet and television service offerings.
Source: FCC
NFL Sunday Ticket mobile access for AT&T subscribers. Just take my money!!!!

There's only one little, teeny-weeny factoid to consider. at&t does not offer broadband service to the vast majority of its customer. The FCC changed the definition of broadband to mean 25mbps and above. at&t DSL service doesn't get anywhere near that speed in most of its territory and FTTP is pretty much non-existent for them either. So I don't see how at&t could possibly offer 'broadband services at a discounted rate' to low income customers or anyone else for that matter. 15mbps DSL service ain't broadband according to the FCC.

Their uverse service does offer the higher speeds, I'm curious if they keep their Uverse TV or ditch that all together Sent from the iMore App

I might just have to look at DirecTV again, now they'll no longer be owned by NewsCorp.
Get the best of iMore in in your inbox, every day!
Thank you for signing up to iMore. You will receive a verification email shortly.
There was a problem. Please refresh the page and try again.