Get yourself an extra entry in iMore's Follow and Win giveaway by commenting on Youtube!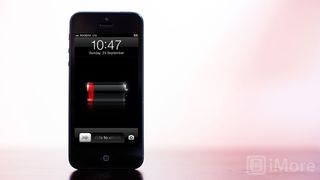 Here's the deal -- you follow iMore on your favorite social networks, and we give you awesome accessory prizes... EVERY MONTH!
We know our loyal readers already visit iMore.com daily, subscribe to our RSS feeds and get the iMore Podcast on iTunes, but we wanted to do something a little extra to reward our loyal fans and grow our audience in some of the off-iMore social networking and content sharing sites that iPhone owners hang out and visit.
It's easy! All you have to do is follow iMore on Youtube, Twitter, Google+ and Facebook and as a thank you for doing so we're going to pick a lucky winner each month from among our iMore followers / subscribers / fans on each of these sites to win some great iPhone prizes! That's four winners each month - one picked at random from each site. All you need to do is click the links below to follow us on each site, and just keep following us! We'll pick our four winners on the last day of each month and announce them around the first day of the new month along with the prizes to be won for the new month. You can subscribe to all of Youtube, Twitter, Google+ and Facebook to maximize your chances of winning.
This month we want to help you stay charged so you never miss a beat! See the list below for links to the sites and the prize you could win on each one.
And don't forget to follow our sensational staff -- they often have extra accessories and apps so you never know when they'll surprise you with something special -- @imore, @reneritchie, @GeorgiaTiPb, @llofte, @iMuggle, @chrisoldroyd, @bla1ze, @_Miche11e_!
Youtube Bonus Entry!
The past couple of weeks have been mad with and the new iPhone 5 both coming out. Rene and the rest of the team have been hard at work bringing you everything you need to know about the new updates, and even stuff you didn't know you needed to know! Beyond that you can find accessory reviews, game and app reviews, interviews, and so much more on the iMore Youtube channel. And that brings us to this week's bonus entry. Go subscribe to the iMore Youtube channel if you haven't already, and then watch some videos. Leave some comments on the videos, letting us know what you thought of the video or discussion about the subject of the video. That's it! Leave a constructive comment (meaning not "Here's a comment for an extra entry!") and you've got a bonus entry. Good luck!
Follow iMore and Win rules and regulations
Get more iMore in your inbox!
Our news, reviews, opinions, and easy to follow guides can turn any iPhone owner into an Apple aficionado