How to watch the Google I/O 2018 keynote: Live at 10:00 a.m. PT May 8!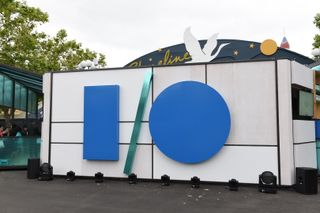 Google I/O is a three-day event with hours of presentations, talks and announcements — but for most people, the show is synonymous with its opening-day keynote. This nearly two-hour presentation, led by Google CEO Sundar Pichai and several other top executives, is the sort of "state of the union" address for the company. We never know exactly what to expect, but there's a good chance we'll learn about nearly all of Google's big products and initiatives.
We've even got Lory Gil from iMore there live to bring us back all the iOS-specific action.
Google I/O 2018 preview: All of the big announcements you can expect
Basically, if you're a fan of any of Google's products, or just want to get an update on what one of the biggest technology companies in the world has on its radar, you'll want to see the Google I/O 2018 opening keynote. Thankfully for everyone who isn't there, which is most people, Google puts on a fantastically well-produced livestream of the whole thing. It all gets going at 10:00 a.m. PT — 1:00 p.m. ET / 6:00 p.m. CET / 10:30 p.m. IST — on May 8, and we'll all be watching it right alongside you at the video embed above.
After the keynote is over and we all catch our breath, there are still three whole days of I/O to follow. Be sure to keep up with all of our I/O 2018 coverage this week so you don't miss a thing!
Get the best of iMore in your inbox, every day!
Keeping you up to date with mobile news and analysis since 1989.