B&H is running a limited-time sale on Apple's latest MacBook Air offering $200 off the entry-level 128GB model. That means you can snag the base-spec machine for just $899 which is the best deal around right now. The savings only apply to the space gray version at present with others going for $999 and up.
Light as air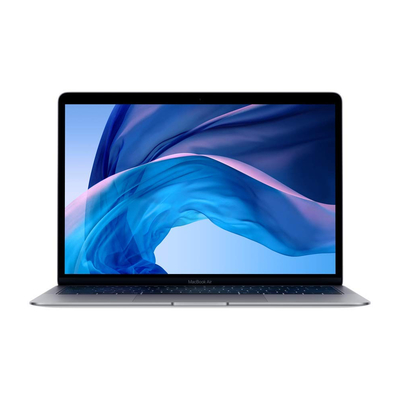 Apple MacBook Air (2019)
The newest MacBook Air features a 13.3-inch Retina display, 8th-gen Intel Core i5 processor, 8GB RAM, 128GB SSD, Touch ID sensor, and more. With this limited-time sale, you're getting $200 off the space gray model.
$899.00 $1099.00 $200 off
This model of Apple's MacBook Air was released last July as a spec-bump to the 2018 model. It's equipped with a 13.3-inch Retina Display with True Tone, along with a dual-core 8th-Gen Intel Core i5 processor, 8GB RAM, and a 128GB SSD. It also has a Force Touch trackpad that allows you to use multi-touch gestures to become more efficient while you're working, as well as individual LED-backlit keys, Touch ID sensor, and the Apple T2 Security Chip to ensure your private data remains safe.
If you're looking for a portable laptop that balances size and weight with power and speed, the MacBook Air is for you. It's great for day-to-day work or studying and is a huge update on the previous non-Retina MacBook Air models that came before it. We named the MacBook Air the best overall MacBook choice in 2020. Check out our review for an in-depth look at all the capabilities of this machine if you need help making your mind up.
That $200 discount leaves you plenty of spare cash to spend on accessories. Fortunately for you, we've put together a list of our favorite Mac accessories in 2020 to help you find something to get the most out of your experience.
Shipping at B&H is free and you can even save on the tax if you pay using B&H's Payboo credit card.
We may earn a commission for purchases using our links. Learn more.