Pandora is being purchased by SiriusXM for $3.5 billion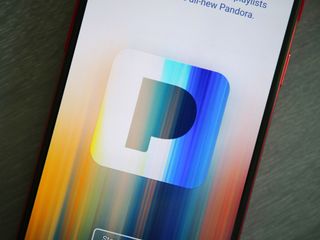 Pandora, one of the oldest names in the music streaming market, is being purchased by SiriusXM for $3.5 billion in stock. The deal was announced on Monday, September 24, and SiriusXM expects that everything should be finalized around the first quarter of 2019.
According to CNBC, the acquisition includes a "go-shop" provision. With this, Pandora "may actively solicit, receive, evaluate and potentially enter negotiations with parties that offer alternative proposals following the execution date of the definitive agreement." In other words, Pandora will have a chance to look for better offers than what SiriusXM is providing and act on one should it become available.
Once the deal goes through, SiriusXM will become the largest audio entertainment company in the entire world. Its combined revenue with Pandora will go up to $7 billion and the userbase will be at nearly 100 million (36 million SiriusXM subscribers and over 70 million monthly Pandora users).
Following the announcement of the deal, Pandora stocks saw an 8.3% increase while Sirius fell by 5%. Over this past year, Pandora's seen almost a 90% increase in its stock value thanks to a lower than expected operating loss.
If you're a Pandora or SiriusXM user, what do you think about this acquisition?
When Joe isn't acting as the News Editor for Android Central, he can be found helping out with articles here and there at iMore. He was last spotted at Starbucks surrounded by peppermint mochas. Have a tip? Send an email to joe.maring@mobilenations.com!
If the deal goes through, I'm hoping it makes Pandora financially-stable enough to start offering education-discounts like Apple and Spotify. I still prefer Pandora over the other two...
Thank you for signing up to iMore. You will receive a verification email shortly.
There was a problem. Please refresh the page and try again.