Pokémon Go, Reliance Jio, and India: What you need to know!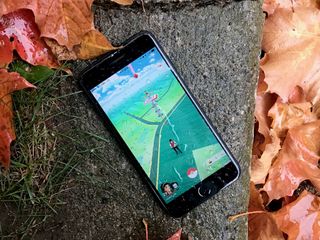 Five months after its debut, Pokémon Go is all set to launch in India. Reliance Jio has partnered with The Pokemon Company to bring the game to India, with its retail stores across the country turning into PokéStops. Here's what you need to know about the game's debut in the country.
New: Latest Pokémon Go Updates | Next Pokémon Go Event
Hot: Best movesets | Best Power-Ups | Find rares | Catch bonuses
Guides: Pokémon Go tips + tricks | Pokémon Go cheats
When will it be available?
Pokémon Go will be available to download from the Indian App Store starting December 14. From Niantic CEO John Hanke:
What's the deal with Reliance Jio?
Reliance Jio is partnering with Niantic to turn thousands of Reliance Digital stores across the country into PokéStops. Jio is also rolling out an exclusive Pokémon Go channel on its messaging app Jio through which players across the country can collaborate, take part in contests, engage in events, and more. Oh, and Jio gets to tout its impressive new 4G network:
Also, Jio is offering free unlimited data to everyone until March 31, 2017, so you'll be able to play Pokémon Go without incurring any charges on the network. The caveat here is that free LTE data is limited to 1GB a day, but that should be more than enough for your daily adventures. That doesn't mean the game is exclusive to those on Jio. It'll be available for download from the App Store, and as long as you have an active internet connection, you'll be able to play it.
Should I switch back to the Indian App Store?
If you're like me and changed your App Store region to the U.S. to download Pokémon Go, you should consider switching back to the Indian version of the store. If nothing else, digital content is considerably more affordable in the Indian store, and Apple Music costs just ₹120 ($2) (opens in new tab) a month (₹60 if you're a student). In-app purchases also cost less, as do ringtones, iTunes tracks, and most everything else.
Here's how you can easily switch back to the Indian App Store.
Anything else?
That's it! Here's the part where you tell us how excited you are that Pokémon Go is finally in India.
Get the best of iMore in your inbox, every day!
The clumsiest man in tech.