YouTube Red officially launches, offering ad-free videos and more for a monthly fee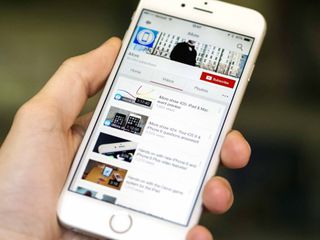 As promised last week, Google has now officially launched its YouTube Red subscription service, offering fans of YouTube videos access to ad-free clips, a way to download videos for offline use and more for a monthly fee.
Here's the breakdown of what people can expect when they sign up for YouTube Red:
Ad-free videos: Watch videos without interruptions
Save offline: Save videos and songs on your mobile device to watch offline
Background play: Keep videos or music playing when using other apps or when your screen's off
Google Play Music subscription: Included at no additional cost
Google points out that any YouTube videos that already require some sort of payment, such as renting movies or TV shows, paid channels and pay-per-view events, are not covered by YouTube's Red service. However, the company is planning to launch a series of videos that will be available just for YouTube Red subscribers starting in 2016.
iOS users who sign up to pay for YouTube Red directly from the YouTube app will have to pay $12.99 a month, due to Apple's iTunes fees. However, those users can bypass the extra fee and get YouTubeRed for $9.99 a month just by signing up for the service on its official website. There is a 30-day free trial for YouTube Red, but it does require a credit or debit card. The service can also be accessed on desktop PCs and TVs in addition to mobile devices.
Source: YouTube Red
Get the best of iMore in in your inbox, every day!
I have been writing professionally about technology and gaming news for 14 years.
I thought you couldn't charge extra to buy something through an iOS app. Has that changed, or has this always been allowed?

Finally background/offline Youtube vids on iOS... I know it might not apply to many, but our family utilizes Youtube like crazy, so this is a great thing and a major feature I missed when switching from Android. Also, I'm assuming if you're already a Google Play Music subscriber, you stay at the $9.99 rate?

No one's gonna pay $12 for something that can be provided with ad block. And there's plenty of YouTube third party apps that offer offline functionality anyway. Posted via the iMore App for Android

YouTube RedTube? :'D Sent from the iMore App

30-day free trial along with Google Play Music? Yup.

YouTube Red is not currently available in Canada. Sent from the iMore App

Hmm.. might be worth the 9.99... my son loves youtube and the offline option might work when no wifi... plus i get to enjoy play music...

Way to go YouTube! Those Kardashian YouTube channels were making waaay too much money off of ads. We should all unite together and force them to get real jobs like the rest of us. Viva la resistance! Sent from the iMore App

How does the background play work? Cause it's turning off for me every time I exit the app or turn off screen Sent from the iMore App

Go into the settings within the app and scroll down to "Background & Offline" and toggle the Background Play to Always ON.
Thank you for signing up to iMore. You will receive a verification email shortly.
There was a problem. Please refresh the page and try again.