This week's best iPhone and iPad gadgets: Logitech BLOK, MOOV Now, and more!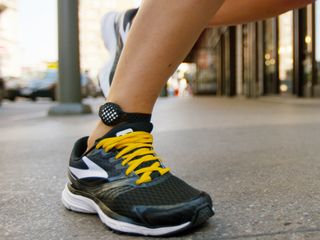 Every week great new accessories are announced for the iPhone, iPad, Mac, and more. This week that includes a new perfect-for-coffee-shops Bluetooth keyboard from Microsoft, inexpensive new fitness trackers from MOOV and Polar, a new wireless media stick from SanDisk so you can sling your videos between devices, and a new iPad case from Logitech with a twist. Each one has something cool and unique about it, so check let's check them out!
Your favorite new iPhone and iPad gadgets?
That's what we've been able to dig up, but we're always eager to hear what you guys have picked up. Let us know in the comments!
Editor-at-very-large at Mobile Nations, gamer, giant.
Your link for the MOOV Now leads to the Amazon page for the Microsoft Foldable Keyboard.

The Blok keyboard case looked intriguing, but I found a review and it seems it adds a lot of bulk: http://www.trustedreviews.com/logitech-blok-protective-keyboard-case-review

Just pre-ordered MOOV Now. Very promising fitness wearable gadget. I was won over by its long lasting battery and all the functionality. Thanks Simon.

Hey now I can make my IPhone look like a Cyan Blue Nokia 920 with the Blok case. I would like the Microsoft keyboard and Sandisk Connect. Sent from the iMore App

Just pre-ordered mine! These sound amazing! Help a girl out and use my referral link? https://moov.cc/getmoov/0E77F7AC03

Great to get a private coach, and it is coming soon. Thank you for using my referral link to grab the promotion: https://moov.cc/getmoov/3E2E208ECF

Moov is coming out with a new model i.e. Moov Now for a limited time $59.99, which can even track your normal day long activities (including sleeping) in addition to earlier specific activity modes. It is smaller, prettier and is available for discount for pre-orders.Starting from Fall Moov Now will be shipping worldwide. Thanks in advance for those that use my link , can't wait to get mine , hope you enjoy yours https://moov.cc/getmoov/E3095C...
Get the best of iMore in in your inbox, every day!
Thank you for signing up to iMore. You will receive a verification email shortly.
There was a problem. Please refresh the page and try again.