Forums: Music Artwork, Music Creation, iPhone Music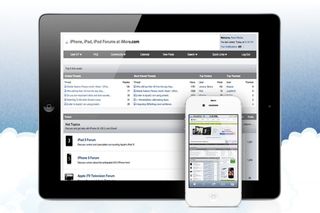 We've made our way through a lot of stuff this week. Plenty of reviews, rumors and tips & tricks. If you missed out on anything make sure you get yourself caught up either here on the blogs or in the iMore forums. You can register now to get started today and while you're at it, check out some of the threads below:
If you're not already a member of the iMore Forums, register now!
Editor-at-Large at Mobile Nations, gadget junkie, energy drinker, ranter.
Thank you for signing up to iMore. You will receive a verification email shortly.
There was a problem. Please refresh the page and try again.