This is why I'm more excited about the Apple Watch Series 9 than an Ultra 2
Let the Series, see the 9.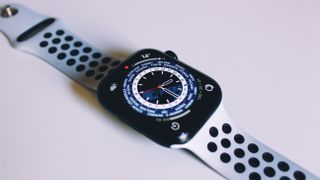 (Image credit: Future / iMore)
Apple's next event finally has a date and a name, with 'Wonderlust' expected to showcase all the goodies we'll be playing with through to next year. The iPhone 15 is a given, and a USB-C AirPods Pro 2 case is likely.
But many have been surprised by reports suggesting a second Apple Watch Ultra could make its debut - just a year after the original.
I've already opined about how watchOS 10 has me falling head over heels for the first Ultra, but I'm struggling to find any genuine excitement - although that may change with the reported Titanium Black colorway.
The reason I'm less enthused, short of not being in a hurry to drop $750 for another smartwatch, actually has more to do with the Apple Watch Series 9. Why? Join me, as we take a walk back to 2017.
X gave it to us
Back in 2017, the iPhone 7 had hardly set the world alight, with Apple nixing the headphone jack and offering an even blacker Jet Black color (OK, I'll admit, I miss this shade) and very little else of substance.
The iPhone 8 was revealed a year later, and as solid a performer as it was, it simply didn't resonate with the same kind of excitement. Was the iPhone finally about to start trending downwards? No sooner had the iPhone 8 been announced, though, and Apple revealed it's one more thing, in the same event no less - the iPhone X.
The phone would retail at $999, which now feels decidedly less impressive given prices today, and revamped things with the all-screen front and a new design paradigm that would continue until, well, today.
Why do I bring this up? Well, as the Apple Watch Series 7 and 8 felt a little pedestrian to me, the Ultra showed that the company still has a little of that wild glint in its proverbial eye. Customizable action button? Sure, why not? A siren? We got it. A deep sea dive computer? You got it, champ, knock yourself out.
In the aftermath of the iPhone X, Apple moved to bring much of its tech to the wider product line. The iPhone XR dropped the home button, shaking up the entire setup. It stands to reason, then, that the Apple Watch lineup could do the same.
Chips and Power
So what are we expecting on the Apple Watch Series 9? In a lot of ways, not a lot - almost like a placeholder year before that big overhaul.
Still, that gives Apple ample chance to work on one pain point - the battery life. While Apple Watch does plenty more than your average fitness tracker, it's getting tougher to excuse the fact it runs out of steam after a day and a bit.
The Apple Watch Ultra battery is larger, thanks to a bigger chassis, but we'd argue that the Series 9 could potentially squeeze a little more in.
It may not need to, however, with rumors suggesting the Apple Watch is about to finally see a new wireless chip for the first time since 2018. That's right, the W3 may not be long for this world, and if it's more efficient, could lead to better battery life without needing a larger battery.
A new SiP may also offer a considerable speed boost, and while the Apple Watch Series 8 and Ultra certainly aren't slow, they do tend to take a little time to do things like downloading playlists and podcasts. A little more grunt may speed things up in that regard, especially since the current S8 offers the same CPU as the S7 and S6.
Moving away from the W3 that's been in every Apple Watch since the Series 4 is enough to generate plenty of excitement. Maybe we'll see some VisionOS features touted with the new chip.
Special, but not too special
The balancing act for Apple, though, is keeping the Ultra feeling like the bigger, badder, Apple Watch, while still innovating on the base model - with one eye on the reported revamp for the Apple Watch X.
For that reason, there's a good chance the Apple Watch Series 9 will be a little more reserved in terms of big updates, teeing up next year's overhaul to wow us.
And yet, there's plenty the Series 9 could borrow from the Ultra. I've written at length about the Action Button, but improved battery length should be forefront in Apple's mind - especially if reports are correct that the chassis is about to get much slimmer in next year's revamp.
There's also the curious notion about the name of the next Apple Watch. The number '9' itself is considered bad luck in some cultures, notably in Japan. Could Apple just skip over the Series 9 entirely? Unlikely, but given it skipped the iPhone 9, it's possible it'll get a different name (although we did get watchOS 9).
While watchOS 10 is certainly a great experience (most notably on the Apple Watch Ultra), it doesn't provide many clues as to what comes next, at least not in the way iOS updates can hint at fresh tweaks coming to the iPhone.
When it comes down to it, the Apple Watch segment of the Wonderlust event is likely to be an exciting one for those wanting an upgrade from their Series 6 regardless. Whether it's a Series 9 trying to justify its existence between the Series 8 and reported overhaul with the Series X, the name of the device itself, or how Apple keeps it running parallel to the Ultra, it's sure to be fascinating.
Master your iPhone in minutes
iMore offers spot-on advice and guidance from our team of experts, with decades of Apple device experience to lean on. Learn more with iMore!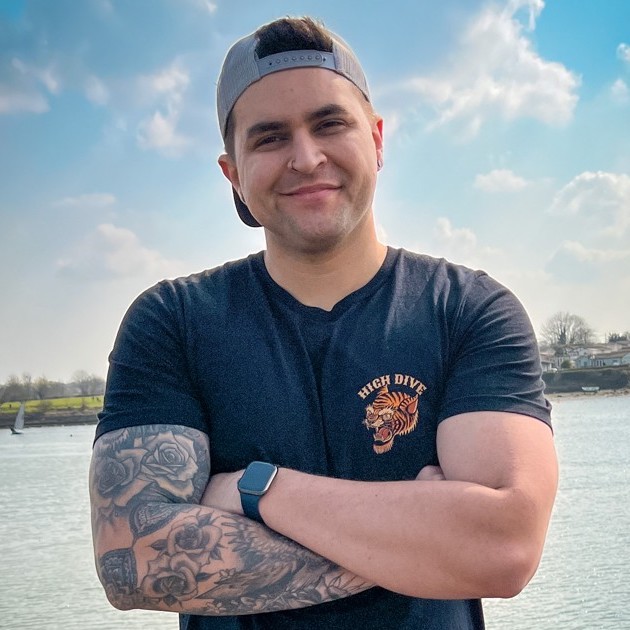 Lloyd Coombes is a freelance writer with a specialism in Apple tech. From his first, hand-me-down iMac, he's been working with Apple products for over a decade, and while he loves his iPhone and Mac, the iPad will always have his heart for reasons he still can't quite fathom.

Since moving from blogging to writing professionally, Lloyd's work can be found at TechRadar, Macworld, TechAdvisor and plenty more.

He's also the Editor in Chief at GGRecon.com, and on the rare occasion he's not writing you'll find him spending time with his son, or working hard at the gym (while wearing an Apple Watch, naturally). You can find him on Twitter @lloydcoombes.