Pokémon Go already the biggest mobile game in U.S. history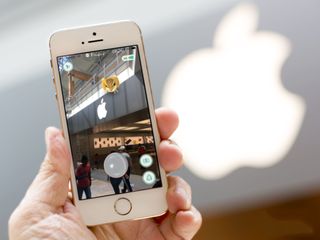 Barely a week into its debut, Pokémon Go has clocked 21 million daily active users, edging past Candy Crush Saga's 20 million users recorded in 2013. The data comes from online survey company SurveyMonkey, which pegs Pokémon Go as the biggest mobile game in U.S. history. The game already surpassed Tinder and Twitter when it comes to daily active users, and it isn't even available globally yet, with Niantic pausing its international rollout to deal with the massive influx of players.
From SurveyMonkey:
If you're playing Pokémon Go, be sure to check out our extensive coverage of the game.
Get the best of iMore in your inbox, every day!
The clumsiest man in tech.
I heard it's also got the record for most iMore articles in one week [insert rolling of eyes here]...

That's what you are, but what am I?!