Pokémon Go: How to beat Ex-Raids and get Deoxys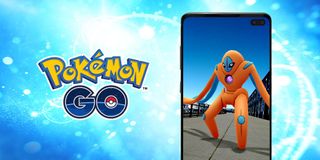 Ex-Raids, or exclusive raids, are invitation-only encounters in Pokémon Go. At first, they offered players around the world the chance to battle and catch the Legendary Gen 1 Pokémon, Mewtwo. Now, the Mythical Gen 3 Pokémon, the multi-form Deoxys, is taking over.
June 21, 2019: Speed Forme Deoxys Raids start June 23
March 13, 2019: Defense Forme Deoxys Raids start March 25
Still just a dex entry, alas.
December 17, 2018: Deoxys is about to shift to Attack Forme starting December 20
After two long months, Pokémon Go is finally shifting to the next forme: Attack:
September 19, 2018: Deoxys takes over EX-Raids!
From Pokémon Go
Deoxys is nowhere nearly as relevant a Pokémon as Mewtwo, but it'll be a fun change of pace.
What is Deoxys?
Deoxys is a Mythical Pokémon from Gen 3. It's not nearly as good of an attacker as Mewtwo, but you'll still want at least one of each forme for your Pokédex and as good a one of each as possible for your collection.
Here's the official Pokémon description:
And the Bulbapedia) entry:
Specific to the Normal Forme:
What are Deoxys' other formes?
Attack:
Defense:
Speed:
Image 1 of 3
What are Ex-Raids?
Ex-Raids are short for Exclusive Raids and were meant to be a way for Pokémon Go to add greater depth and dimension to the Raid system.
Here's how Pokémon Go announced them:
Rumor has it Lugia was supposed to be the first Ex-Raid, launched at Pokémon Go Fest Chicago in July of 2017. But, that event was a bust, and so Lugia got released for everyone. Taking its place as the first Ex-Raid, then, was Mewtwo.
And, while Pokémon Go originally announced others would follow within weeks, it took a year for Deoxys to be rotated in.
How do you know if you get an Ex-Raid pass?
If everything goes the way it should, you'll get notified about the Ex-Raid pass even if you're not in the game. It'll show up on your lock screen or in your notification center / shade.
If you miss the notification, or if you simply want to check or double check on whether or not you have a pass, you can find it in your Items alongside Free Raid Passes and Premium Raid Passes you may have in stock. Tap the Ex-Raid pass and you'll see the invitation.
You can also find it in your Gym Badges. Specifically, if you have any Ex-Raid invitations, they'll be indicated on the appropriate Gym. Tap the Gym and you'll see the invitation.
Currently, Pokémon Go seems be sending out one wave of Ex-Raid passes per week, alternating between Gyms. So, if a Gym has an Ex-Raid one week, it goes dormant the next, and then activates again the week after.
How do you get an Ex-Raid pass?
Raid at an Ex-Raid eligible Gym. There's a lot of complex geo-science behind it, involving Google's global cell grid system. But, suffice it to say, when you tap on a Gym, if it's Ex-Raid eligible, you'll see an little "Ex Raid" label at the top right. Find all those Gyms you can, raid at them regularly, and you should be able to score a pass.
Is it possible to raid at eligible Gyms and not get an Ex-Raid pass?
Yes. If not enough unique accounts raid at that Gym, it's possible they won't trigger for an Ex Raid. (Current theories suggest you need 20+ unique accounts raiding at the Gym during the week to trigger an Ex Raid.)
Someone said we got "Clock Blocked", what does that mean?
There appears to be a long-running bug in Pokémon Go where, if Ex-Raid passes go out, and there's currently a Raid active at that Gym, "phantom" passes go out instead which both:
Fail to show up for anyone supposed to get an Ex-Raid at that Gym.
Prevent anyone from getting an Ex-Raid at the next elligeable Gym instead.
It's super annoying but Ninatic has given no indication it's working on a fix.
Are all Ex-Raids on the weekends?
Not at all. Pokémon Go seems to hold an Ex-Raid a couple of times on one day, then move on to the next day. So, a couple of Saturday Ex-Raid dates will be followed by a couple of Sundays, then Mondays, then Tuesdays, and so.
Are all Ex-Raids during the day?
The time seems to vary from around lunch time to early evening. Some Ex-Raids take place at the same time, others at different times.
How do you beat Deoxys?
Easily. People have already beat the Normal Forme with 2 players and are theorizing that the Speed Forme with 1 player (albeit with good counters).
When you get your Ex-Raid invitation and you get ready to battle Deoxys, here are the Pokémon you want on your team:
Mewtwo with Shadow Ball
Tyranitar with Bite + Crunch (Bite + Stone Edge is also ok.).
Gyarados with Bite + Crunch (Bite + Hydro Pump is also ok.)
Rayquaza or Dragonite with Dragon Tail + Outrage (or anything, really.)
Snorlax with Lick + Hyper Beam.
Lugia with Dragon Tail + Sky Attack.
If you already have a Deoxys, you can use it against other Mewtwo as well. Anything + Shadow Ball is best.
How do you catch Deoxys?
Deoxys has a higher catch rate than most other Legendary Raid bosses. But you still have to hit it, and you still have to have odds high enough to catch it.
In terms of hitting it, Deoxys stands a bit further away than you might expect. So, throw with authority. In terms of catching it:
ABC. Always be curving. Once you can nail Curve Ball every time, you'll get a 1.7x bonus every time.
Max out your Psychic medal. It's an automatic 1.1x to 1.3x bonus to your catch, and every modifier matters.
Play patient. Deoxys, like any Raid boss, defends better than normal Pokémon, so wait until 3/4 of the way through their attack animation and then make your catch. You should hit just as the ring appears.
Consistency counts. Aim for the smallest throw bonus you can nail every time. If that's Nice, it's nice. If that's Great or Excellent, even nicer. But better the bonus you get then one you miss, and every extra 1.3 to 2x counts.
Go Golden: If you have Golden Razz Berries, use them. This is Deoxys and the Golden Razz modifier, at 2.5x, is the best in the game.
Keep hitting. Your chance to catch with any one Premier Ball is low but your chance to catch with multiple Premier Ball hits over multiple Raids becomes close to a statistical sure thing. So never give up!
What's the best Moveset for Deoxys?
You'd think its signature move, Psycho Boost would be Deoxys' best move, but Pokémon Go made it kinda lame. So... Electric it is:
Charge Beam + Thunderbolt.
Yeah, why is right?
Before you start to power Deoxys up, though, read this from GamePress:
Can you trade Deoxys?
No, like the previous Mythicals, Mew and Celebi, Pokémon Go won't let you trade Deoxys.
Can you transfer Deoxys?
Yes! Unluke Mew and Celebi, each of which is restricted to a single specimen per player, you can catch multiple Deoxys and so are free to transfer any you don't want to clear out storage space.
Any Ex-Raid or Deoxys questions?
We'll have to wait and see just how well and sincerely Pokémon Go has fixed Ex-Raids and how many dedicated players really get a shot at Deoxys. In the meantime, if you have any questions, drop them in the comments below!
Master your iPhone in minutes
iMore offers spot-on advice and guidance from our team of experts, with decades of Apple device experience to lean on. Learn more with iMore!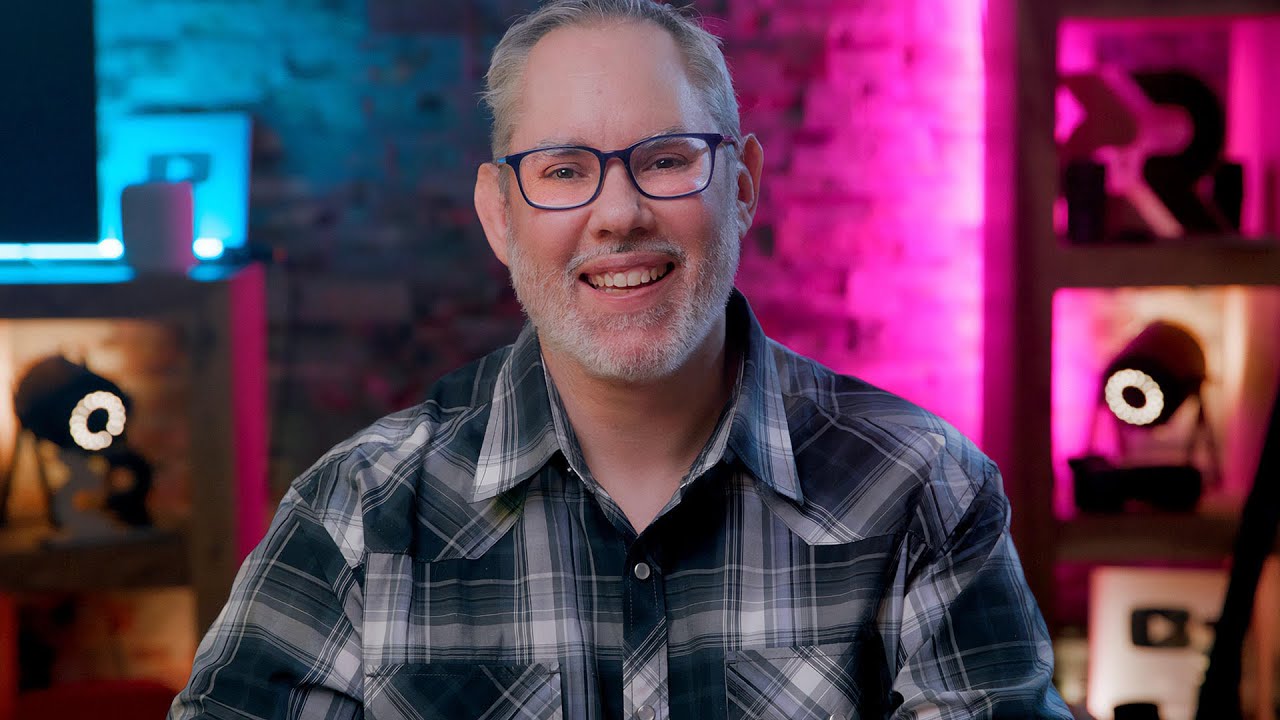 Rene Ritchie is one of the most respected Apple analysts in the business, reaching a combined audience of over 40 million readers a month. His YouTube channel, Vector, has over 90 thousand subscribers and 14 million views and his podcasts, including Debug, have been downloaded over 20 million times. He also regularly co-hosts MacBreak Weekly for the TWiT network and co-hosted CES Live! and Talk Mobile. Based in Montreal, Rene is a former director of product marketing, web developer, and graphic designer. He's authored several books and appeared on numerous television and radio segments to discuss Apple and the technology industry. When not working, he likes to cook, grapple, and spend time with his friends and family.