From Steve Jobs to iPhone X: Apple's 2017 September Event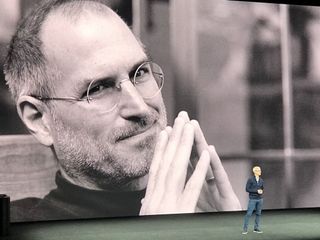 (Image credit: Rene Ritchie/iMore)
Apple Park is breathtaking: Minimalist, austere, Zen. The main building curves through the campus and above the trees, a ring of glass and solar panels that disappears behind the rolling hills one moment only to rise up and fill your field of view the next.
The orchards are still growing in, but it's easy to see they, and the paths that meander around and in between, will be a welcome home to fruit, birds, and runners. No sign of a vineyard, though. At least not yet.
We entered through the Visitor Center, which includes an Apple Store and a Café. Both follow the company's latest design language — the one found at the newly updated Apple at Infinite Loop store. The scale is similar too, smaller and more intimate than Union Square or World Trade, but with the same earthy, almost communal vibe.
Up from the Visitor Center is what we came for: the Steve Jobs Theater. Much like the old 5th Avenue cube, the glass structure above ground is stunning but serves only as a cap for the much larger, more action-packed interior below.
We didn't get to try the rotating elevator; it was the stairs for us. After a quick climb down, we landed in the theater proper. Bigger than Town Hall at Infinite Loop but just as cozy, and brimmed with comfortable leather chairs that offered AC power at the base of every armrest and not-a-bad-seat-in-the-house views of center-stage.
And what a stage. Big, bright, and backed with the type of screen experience, we'd come to find out, you only find in the highest-end cinemas. (But better calibrated.)
It wasn't the biggest venue the company had ever used. It wasn't as cavernous as Flynt Center or Bill Graham Civic Auditorium. But it was the most Apple venue ever, the most modern, and one specifically built for what happened next.
Welcome to the Steve Jobs Theater
Apple's 2017 September Event began with a tribute to Apple's co-founder, and the man whose name the theater honors: Steve Jobs. His words filled the room: "One of the ways that I believe people express their appreciation to the rest of humanity is to make something great."
"I love hearing his voice," said Apple's CEO, Tim Cook. "It was only fitting that Steve should open his theater."
It was a visibly transformative moment for Apple and for Cook. "It's taken some time, but we can now reflect on him with joy instead of sadness."
For a decade, Cook said, Jobs had been working on a new campus for Apple that would enhance collaboration between engineers and designers as they created the next generation of products to change the world.
This was the defining moment of the show for me. More than any new watch or phone, Apple itself is what the company sees as its most important asset, and Apple Park is its new home.
A sea of asphalt converted into an orchard scattered with buildings powered by 100% renewable energy and thousands of dedicated hearts and souls.
"Steve's vision and passion live on here at Apple Park and everywhere at Apple. Today and every day, we honor him."
Apple Retail
Angela Ahrendts, senior vice president of Apple retail, kicked off the event with an update on Apple's new stores, which she said the company thinks of more as town halls. The last time I heard Ahrendts speak in front of media, at the Union Square opening, she confessed that, like Jony Ive, it wasn't her favorite thing. But Apple Park in many ways is an extension of what Apple Retail has been doing for the last few years, from design to spirit, and that's what she spoke to.
Ahrendts spoke about the latest and next Apple Stores, and about the new position therein: Creative Pros who are to the liberal arts what Geniuses have been to the technology.
She said the company sees Apple Stores more as educational opportunities, exemplified by the new Today at Apple programs and Forum facilities. At the end of the day, Apple still needs to sell. But the company is, I think smartly, playing the long game here and investing in customers and potential customers up front. No single sale is as valuable as a long term — perhaps lifelong — relationship.
"Apple Retail's purpose is to enrich lives. Thanks to the 65,000 Apple Retail Employees around the world!"
Apple Watch Series 3
Jeff Williams, who in addition to running Apple's operations also runs Watch and the company's health initiatives, was next up on stage. Apple still declines to release actual sales numbers for Apple Watch, but Williams said they were up 50% year-over-year — enough to make Apple Watch the number one watch in the world, over Rolex, Fossil, Omega, and Cartier.
While it's increasingly clear the smart watch market is predominantly an Apple Watch market, it's just as clear Apple doesn't view Watch in so narrow a context. The company is owning the wrist but it's unlocking the potential of wearable computing that remains its goal.
To that end, Willaims introduced one of the best event videos Apple has done: Apple Watch customers, from Russian cyborgs to blind runners to Olympians to accident victims, of all ages, from all different places and backgrounds, all saying in their own words how Watch liberated, improved, and even saved their lives.
Apple, like many, struggled at first to understand the place and purpose of Watch. No longer.
After highlighting some of the watchOS 4 features we saw back in June at WWDC, Williams showed off new functionality for the Watch's heart rate monitor. There's a redesigned app and complication, and alerts for elevated and irregular heartbeats. Williams also announced a new program with Stanford Medical that will offer heart monitoring to people at risk.
Where, before, the heart rate monitor detected serious health issues only incidentally, now it's being deliberately designed to do just that.
Next, Williams announced Apple Watch Series 3. On the surface, the big deal is cellular networking. That takes Apple Watch from a short-range shuttle craft that could never wander too far from starship iPhone to a warp-capable craft in its own right. Still limited by size and power, but no longer limited by distance.
Apple was able to cram cellular into the existing Watch form factor — increased only ever so slightly at the bottom of the heart rate monitor's crystal enclosure by effectively turning the display into the antenna array. By using LTE as cleverly as it had used GPS last year — only when iPhone wasn't available and as efficiently as possible when absolutely needed — Apple also maintained battery life for casual use.
Williams then placed a call to Deidre Caldbeck from the Watch's marketing team who, it was soon revealed, was out on a paddle board in the middle of the lake. That was a risky move for a live event but it made for a spectacular demo.
"I'm going rogue," said Williams, who then pointed out that while he enjoyed the benefit of dual microphones designed to give him phenomenal audio in the theater, all Caldbeck had was the tiny watch mic, far from her mouth, in the middle of the lake, and the call was coming through loud and clear.
Beneath the surface of Series 3 is something just as impressive: the new S3 system-in-package. Using Watch Series 3 later in the demo room, it felt like an even bigger performance jump than S2 was over S1 last year. It took Siri from its previous sluggish state to spritely and now enables Siri to talk back as well. That's huge for accessibility and for everyday use.
Much like cellular, the performance improvement is another huge step towards taking Apple Watch from accessory to computing device in its own right. It still can't be a primary device but it can now have moments of primacy. That's huge for now but even more important for what's coming next: A world overlayed by AirPod and other AR devices that only need a small local identity and cloud connected anchor to our bodies.
Not every carrier will support Watch Series 3, and not right away. My own carrier, Rogers, has no current plans. So I'll be switching carriers. For those who don't want or need cellular, there's also a Wi-Fi-only version of Series 3, along with Series 1 models to better cover introductory price points.
And yes, bands remain compatible, so I wasn't left weeping on the theater floor. There are also new Hermès and Nike+ versions, and new gray ceramic Edition, so my wallet is very much still there weeping. (Though partially in joy.)
Apple TV 4K
Eddy Cue, senior vice president of services, in one of his most conservative shirts in recent event history, introduced us to Apple TV 4K. The previous version had been criticized for not including 4K, even though there was little 4K content at the time and the higher density was obviously not the next big thing. HDR (high dynamic range) is.
I've told this story several times before: Just over a year ago I attended a Dolby demo where I got to see 1080p HDR side-by-side with standard 4K. The higher dynamic range blew away the higher density. It wasn't even close. That's why I'm thrilled that what Cue introduced was actually Apple 4K HDR, powered by an A10X SoC (!!), with support for both HDR 10 and Dolby Vision.
Cue showed off the difference HDR makes right in the theater using what I believe was dual 4K Dolby Vision projectors. Stunning.
There's still not a lot of content for 4K, especially 4K HDR, but that'll come. Especially now that iTunes is going 4K HDR — and Apple worked out a deal with every major studio, with the exception of Disney — to offer free upgrades to people who've already bought the content. That's terrific.
Not everyone will have a 4K HDR television and HDMI 2 pipeline to watch the new, high dynamic content but over time that'll change and Apple customers will be in a position to enjoy it. Once again, each product and service in the chain adds value, which prompts the purchase of additional links.
The TV app is also coming to seven additional countries, including Australia and Canada, and live sports will be coming as well.
I'd still love to see some partnership plays here. As much as I'd love to play the original Mario and Zelda franchises on Apple TV, Nintendo probably won't make MFi versions of its classic controllers with bundled games from its catalog anytime soon. But there are other game companies, other classic controllers, and other catalogs. And perhaps a huge opportunity to go with them.
iPhone 8 and iPhone 8 Plus
When Phil Schiller, senior vice president of marketing, hits an Apple stage in September, it means we're about to be hit with new iPhones. This year, eschewing the number/number+s pattern the company has used since 2008/2009, Apple skipped iPhone 7s and went straight to iPhone 8.
The new whole number is due to the new industrial design. Yes, iPhone 8 is the same shape as iPhone 7 but that's a result of its purpose, not its process. A rounded rectangle is simply Apple's ideal and what the company builds towards, even when it has new requirements and components.
Casing in point: Gone is the aluminum unibody used since iPhone 6 and iPhone 6 Plus and, in its place, is an all new version of the iPhone 4-style metal banded glass sandwich. Specifically, Apple's strongest glass ever, wrapped in aluminum, and formed down to the same, seamless curve as previous generations.
Thanks to the glass back, iPhone 8 can do wireless charging compatible with the Qi standard. Sure, the company once claimed it was down on the entire concept, just like it once said it was down on video on iPod, making a phone, or shipping a smaller tablet. Disinformation aside, the scuttlebutt is iPhone 8 will have as good if not better wireless charging efficiency than competing phones.
Did Wireless charging really improve so much Apple changed its mind? Does Apple need to drive adoption of contact wireless charging so it can successfully transition to contactless in the future? Did the company simply need a flashy new feature for this year's update? We'll see. I've had phones with wireless charging since the original Palm Pre and it's always had as many advantages as disadvantages for me. That's why I'm currently more excited about Lightning to USB-C fast charging, previously restricted to iPad Pro. That'll make a real difference for me, especially when traveling.
The Retina HD display is now True Tone, which measures ambient lighting for paper-white color temperature matching, and also great. But it's not ProMotion, which means it can't dynamically adjust up to 120 Hz like iPad Pro, and is a bummer.
My favorite element is the Apple A11 "Bionic" system-on-a-chip (SoC) at the heart of the machine. It's got two performance cores, four efficiency cores, the ability to use them all at once, a custom graphics processor, an updated image signal processor (ISP), a new performance controller, and a Neural Engine block that can handle learning at the silicon level.
Apple's hardware technologies team has been lapping the competition for a while now but it's beginning to look like they've now moved up to an entirely new race. And not even what were previously considered desktop class chips should feel safe.
The camera system has been improved and, thanks to the new ISP, can now shoot "Portrait Lighting" as well. It'll ship in beta, but the effect as demonstrated is already cool as hell. It uses the same depth map generation as Portrait Mode but then applies machine learning to identify facial features and apply Studio, Contour, Stage, or Stage Mono lighting. (Non-destructively, thanks to the new depth API in iOS 11.) Apple also claims the new 4K, 60fps video camera has the highest capture quality of any smartphone ever.
Interestingly, at least at this point in the presentation, it looked like Apple was doing to the iPhone lineup what it had previously done to Apple Watch: Reduced the SKUs to a much more manageable level. Jet black, rose gold, and Product (RED) all gone, and only 64 GB and 256 GB left for storage tiers. Not only would that hopefully help with demand forecasting — something Apple struggled with for both iPhone SE and iPhone 7 Plus — but it would once again push power users towards the higher end model.
Schiller, as always, did a great job presenting the new iPhone. Especially the new camera system. Any other year, in every way but shape, iPhone 8 would be as iterative and substantive an update as ever. This year, though, it comes in the shadow of iPhone neXt.
"One more thing..."
Tim Cook hasn't used that most famous of Steve Jobs keynote hooks often but he used it this year for iPhone X, and to great effect. Pronounced iPhone 10, is next year's iPhone brought forward to today, and the beginning of iPhone's next era.
Phil Schiller returned to the stage for the details: iPhone X has almost all the features of iPhone 8, but adds an OLED HDR display, deletes the bezels and Home button, brings optical image stabilization (OIS) to the wide-angle lens on the rear camera system, debuts a new True Depth front-facing camera system, and uses it to replace Touch ID with Face ID. The challenge was to make Home button and Touch ID's loss into gesture navigation and Face ID's gain.
Craig Federihi, Apple's senior vice president of software engineering and WWDC super-presenter, handled the demo duties. One tremendously notable glitch aside, I think they both succeeded.
People — customers — hate being bored but also hate change. That's why iteration works: It grounds the new in the familiar. Larger changes create greater tension and hold greater risk. Without them, though, the future is always coming but never quite arriving.
I've already written extensively about iPhone X, so I won't recapitulate all of it here. I will say once again that I like Apple experimenting beyond the usual iPhone release rhythm. I liked it when they pushed the price point down with iPhone 5C and up with iPhone Plus.
I loved it when Apple used MacBook to pull 2016's laptop into 2015 — for a price — and love it now that Apple's bring next year's iPhone to us today — also for a price. (At least if you insist on thinking of iPhone X as a phone. If you think of it as a high-performance computing device or a highly capable connected camera, then it's nowhere nearly as steep.)
Available only in silver and space gray, and 64 GB and 256 GB, it again looked like Apple was moving to reduce the iPhone product line.
At least until Schiller hit us with the full range of iPhone SE, iPhone 6s, iPhone 7, iPhone 8, and iPhone X. It's the widest range and largest number of models I can remember seeing on an Apple slide at one time. And the juxtaposition of the now $349 iPhone SE and $999+ iPhone X will make things really interesting both at retail and when Apple reports average selling price for launch quarter.
The beginning
Not by accident, the silver iPhone X, resting face down on the demo table, at a glance, for an instant, invoked in me strong memories of the 2007 original. This Apple Special Event likewise reminded me of some of the Apple Special Events of old. There was a focus to it and a clarity This was Apple once again fully in command of the keynote and with products they were not only proud of but purposeful.
What story was presented was about Apple and its mission but that didn't matter. The products spoke for themselves as fulfillments of that mission.
Nothing is ever perfect and many of the new features still need to prove themselves. But as an event and as a show, it was Apple's best in years and fitting for both its new venue and the man it was named after.
Master your iPhone in minutes
iMore offers spot-on advice and guidance from our team of experts, with decades of Apple device experience to lean on. Learn more with iMore!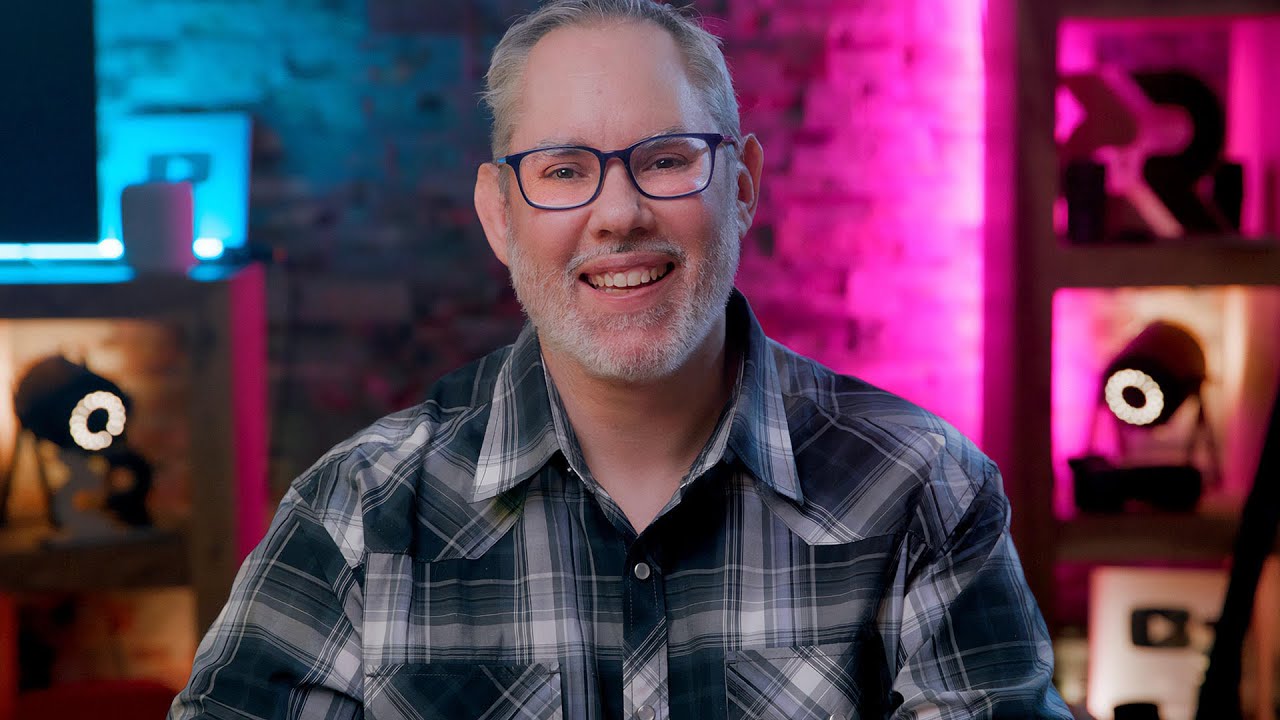 Rene Ritchie is one of the most respected Apple analysts in the business, reaching a combined audience of over 40 million readers a month. His YouTube channel, Vector, has over 90 thousand subscribers and 14 million views and his podcasts, including Debug, have been downloaded over 20 million times. He also regularly co-hosts MacBreak Weekly for the TWiT network and co-hosted CES Live! and Talk Mobile. Based in Montreal, Rene is a former director of product marketing, web developer, and graphic designer. He's authored several books and appeared on numerous television and radio segments to discuss Apple and the technology industry. When not working, he likes to cook, grapple, and spend time with his friends and family.