4G and iPhone in India: Everything you need to know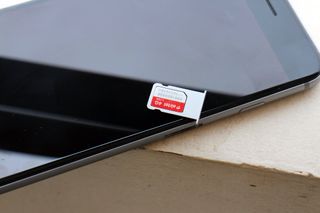 Apple has made no secret of this on the company's financial calls—India's mobile market has seen a meteoric rise in the last few years, and it doesn't look like the growth will abate anytime soon. The country has witnessed a 23% increase in phone sales in Q1 2016, and it is estimated that over a billion phones will be sold by 2020. A key part of that vision is 4G connectivity—the current state of the art of cellular networking—which has been rolling out in phases since 2012. Apple is betting big on iPhone in India this year, after seeing a 56% increase in sales in Q1 2016.
In addition to increasing phone sales, an estimated nine crore (90,000,000) subscribers will use 4G services in India by 2018, and as such there's a huge potential for carriers to upgrade their infrastructure to support 4G. With Reliance Jio set to enter the market with its pan-India 4G license, the segment is slated for its largest expansion yet this year.
4G bands and frequencies
When compared to 3G, 4G offers greater bandwidth at a lower latency, with downloads quoted in the vicinity of 45Mbps. However, receiving those speeds is entirely reliant on network connectivity and congestion, which was a major issue during the 3G rollout. Carriers often saw a high amount of congestion on their networks, which meant that most customers never saw the claimed download speeds. This time around, carriers are looking to mitigate the issue of congestion by investing heavily in infrastructure. That said, there's still no guarantee that you'll actually see the claimed download seeds. For instance, although Airtel offers 4G in Hyderabad, the bandwidth is only marginally higher than what you get on 3G.
Indian carriers are leveraging both TDD-LTE and FDD-LTE standards to offer 4G connectivity in the country. The government auctions spectrum to the carriers for a duration of twenty years, with the most recent auction netting over $16 billion in revenue. There is an auction slated for later this year, where the government will make additional spectrum in the 700MHz frequency. The low-frequency band is attracting attention from carriers, as it offers a wider range and is unaffected by buildings, whereas higher frequency bands such as 2300MHz can transfer more bandwidth over a smaller area.
Band 3 (1800MHz) is primarily used for 4G coverage in India, as the spectrum was already in use during the 2G era. Carriers that offer 4G on Band 3 include Aircel, Airtel, Idea, Reliance Communications, Reliance Jio, Telenor, Vodafone, and Videocon.
Band 40 (2300MHz) is the second frequency on which carriers offer 4G connectivity. The government had auctioned airwaves in this spectrum to Aircel, Airtel, Reliance Jio, and Tikona in 2010. Reliance's pan-India network will primarily rely on the 2300MHz frequency for cellular coverage.
Band 5 (850MHz) will be used by Reliance Jio and Reliance Communications in ten circles. If you're looking to buy an iPhone in India, you'll be glad to know that from the iPhone 6 onward, all iPhones support Bands 3, 5, and 40. The iPhone 5s and 5s were one of the first handsets in the country to offer LTE connectivity, with support for Bands 3 and 40.
Carriers and their circles
India's 29 states and seven union territories are broken down into 22 telecom circles, which are largely defined by state boundaries. Moving between circles incurs roaming charges for calls and texts, which is a main reason why phones with two SIM card slots are preferred in the country. Having two SIM slots available makes it that much more convenient for those traveling between two circles to cut down on charges. Here's the breakdown of the telecom circles in India:
Andhra Pradesh and Telangana
Assam
Bihar & Jharkhand
Delhi
Gujarat and Daman and Diu
Haryana
Himachal Pradesh
Jammu and Kashmir
Karnataka
Kerala and Lakshadweep
Kolkata
Madhya Pradesh and Chhattisgarh
Maharashtra and Goa
Mumbai
Odisha
Punjab
North East (Arunachal Pradesh, Manipur, Meghalaya, Mizoram, Nagaland, and Tripura)
Rajasthan
Tamil Nadu
Uttar Pradesh (East)
Uttar Pradesh (West) and Uttarakhand
West Bengal
Airtel was the first to offer 4G services in India all the way back in 2012. Dubbed the "widest 4G network" in India, Airtel is offering 4G in over 350 cities across 15 circles. The carrier operates on the 2300MHz frequency and has access to 20MHz of bandwidth, along with a license to offer data on the 1800MHz frequency in six circles. Being the first to launch 4G has led to Airtel netting a userbase of over 2.5 million subscribers as of the first quarter of 2016. The carrier has extended its 4G network 15 kilometers off the coastline at the behest of the Indian Navy.
On the 2300MHz frequency, Airtel has a license in eight out of 22 circles in India (Delhi, Mumbai, Kolkata, Karnataka, Maharashtra, Haryana, Kerala, and Punjab) and has recently acquired access to Aircel's spectrum in eight additional circles: Tamil Nadu (including Chennai), Bihar, Jammu and Kashmir, West Bengal, Assam, North East, Andhra Pradesh, and Odisha. The move puts Airtel in a much better position to face the imminent arrival of Reliance Jio.
As an introductory offer, Airtel is offering 4G connectivity at 3G tariffs. If you're using the carrier's 3G data plans, you can make the switch to a 4G SIM and continue using your existing plan. To know more about getting your 4G SIM, head to Airtel's microsite.
Airtel also offers its own suite of music, movie, and game streaming apps on Android and iOS, dubbed Wynk. You can choose to subscribe to Wynk separately for ₹99 a month, or buy a bundled plan that offers these services for free. For instance, 1GB of 4G data combined with a 28-day subscription to Wynk Music (including unlimited song downloads) currently costs ₹279, whereas a standalone data plan costs ₹259. In essence, you're getting Wynk Music for just ₹20.
If you're looking to make the switch to Airtel's 4G network, head down to the link below to see the coverage and tariff for your locale.
Reliance Jio has the most amount of liberalized spectrum among Indian carriers, with a nationwide license on the 2300MHz frequency, along with airwaves in the 1800MHz band, and 10MHz spectrum in the 850MHz frequency that's purchased from Reliance Communications in ten circles: Assam, Bihar, Haryana, Himachal Pradesh, Jammu and Kashmir, Madhya Pradesh, Mumbai, North East, Odisha, and Uttar Pradesh (East). The carrier is looking to create an integrated 4G network that leverages all three frequencies to provide seamless connectivity.
The carrier was slated to launch its 4G network last year, but was met with constant delays. In December 2015, Reliance Jio commenced a soft launch where it made the service accessible to its 100,000 employees. The carrier will is now testing its network capabilities in an invite-only trial, with a full launch planned for December 2016. During the trial, Jio is offering three months of unlimited data, but the caveat is that you have to purchase one of the phones in the vendor's Lyf series to be eligible to use its 4G network.
One of the key differentiators with Jio's network is VoLTE, which allows for high-definition voice calls to be placed over the data network. Reliance is also looking to the upcoming 700MHz auction to bolster its voice-based offerings. Using a lower frequency band for VoLTE has significant cost benefits as it reduces the need to install a lot of base towers. Coverage on the 700MHz band is twice that of the 1800MHz band, and four times as much as what you get on the 2300MHz frequency.
Reliance Jio is also investing in its app ecosystem, and is slated to offer digital content services that include streaming music, video-on-demand, and a digital payments solution. Jio has a multi-service operator license, which allows it to introduce live TV as well as television-on-demand services on its network.
Idea may turn out to be the underdog in this segment, as the carrier is now offering 4G in over 575 cities and towns in 10 circles, installing up to 14,000 4G base stations in the process. In terms of userbase, Idea is the third largest carrier in the country, coming behind Airtel and Reliance. As of Q1 2016, the carrier has 680,000 users actively using its 4G services, with over 2.7 million subscribers owning a 4G-compatible handset. The carrier is aggressively increasing its coverage, and plans to have 4G available in 750 towns across the country by June 2016.
Idea uses the 1800MHz for 4G coverage, holding spectrum in ten key circles which culminate to over 60% of the carrier's revenues: Andhra Pradesh and Telangana, Haryana, Karnataka, Kerala and Lakshadweep, Madhya Pradesh and Chhattisgarh, Maharashtra and Goa, North East, Odisha, Punjab, and Tamil Nadu and Chennai.
The carrier's coverage indicator offers a city-wise breakdown of where the 4G service is available. If you're an existing subscriber, you can check out if your location has 4G services by heading to the link below.
Vodafone, Reliance Communications, and BSNL
Vodafone has its 4G services available on the 1800MHz frequency in Kerala, Karnataka, Mumbai, Delhi & NCR, and Kolkata. The carrier is content with playing the waiting game and seeing the demand for 4G before investing in the remaining 17 circles. International roaming is available for Vodafone's 4G customers when they travel abroad to the U.K., Romania, Spain, and the Netherlands. The carrier has mentioned that more countries will be added to the list shortly.
Reliance Communications — a different entity from Reliance Jio — has signed an agreement with Jio to let the latter use its 850MHz frequency in ten circles: Assam, Bihar, Haryana, Himachal Pradesh, Jammu and Kashmir, Madhya Pradesh, Mumbai, North East, Odisha, and Uttar Pradesh (East). The carrier will switch its CDMA customers to 4G once the network goes live.
State-run BSNL is also getting into the action, and has announced that it will offer 4G in 14 circles. The network holds 20MHz liberalized broadband wireless access (BWA) spectrum in the 2500MHz band.
VoLTE is coming too
As we've already mentioned, VoLTE is a key component of Reliance Jio's 4G service. The carrier partnered with Nokia last year to roll out VoLTE across the country on its network in a deal worth over $100 million, and all iPhones from the 5s onward will be compatible with the service.
With voice call quality becoming a significant issue in recent months, carriers will be looking to switch to VoLTE to ensure better service. While there's no official confirmation, it is being rumored that Airtel, Vodafone, and Idea are also in talks with Nokia over VoLTE.
Airtel will leverage its 4G network for VoLTE, offering the service in areas where it has 4G coverage. The carrier will fall back on 3G and 3G voice-based services in locations where it does not yet offer 4G.
What about phones?
The momentum is not limited to carriers, but has also made its way to the handset ecosystem. Apple will be making huge strides in this area this year, with the vendor set to receive its single-brand retail license. Once it receives the license, the company will be able to sell its products directly to consumers, both offline and online, and bring its retail store experience to the country.
The aggressive expansion by Airtel and Idea means that 4G services are no longer limited to a few cities in the country. And with Jio set to enter the segment with its pan-India coverage, 2016 is the year when 4G becomes mainstream.
Get more iMore in your inbox!
Our news, reviews, opinions, and easy to follow guides can turn any iPhone owner into an Apple aficionado
The clumsiest man in tech.