Apple already has a (pilot) iPhone trade-in program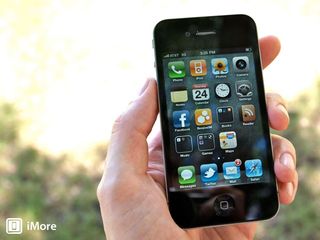 It's not just that Apple is on the cusp of offering iPhone customers a trade-in program at its retail stores; Apple's already floating a pilot program, according to TechCrunch.
Matthew Panzarino reports that employees at some Apple retail stores are already offering a trade-in credit to users who come in with working iPhones, looking to buy a new one (not just trade it in for store credit). Customers are said to be getting between $120 - $200 for working iPhone 4 and 4S models. That's comparable to what a customer would get trading the phone in through a third-party service like Gazelle.com.
As Rene pointed out, iPhone is Apple's biggest money maker so it only makes sense that the company would try to keep that money in house instead of out the door. Apple's already doing pretty well with customer retention compared to, say, Samsung, and a trade-in program would do nothing but increase it.
If this is successful, do you think Apple would expand the program to include other iOS devices like iPads and iPod touches? Or Macs?
Source: TechCrunch
If Apple is willing to give me $200 for my perfect condition iPhone 4S, I'd have to seriously consider the iPhone 5S. Just waiting for the announcer on September 10. Sent from the iMore App

I'd be very willing to trade in my old iPhone to Apple toward the price of the 5S. I like to keep my previous phone as a backup so I've kept my 4S after getting the 5. Would be a nice option to trade in the 4S toward the 5S and keep my current 5 or give it to my fiancee.

I'd love to trade my Lifeproof protected iPhone 4S towards a new device - if I don't have to sign another 2 year contract. Sent from the iMore App

No problem! Just be ready to fork out $650 (minus the trade-in value). And if past is prologue, you probably will have to wait a month or two as well...

I would definitely trade in my launch day iPhone 4 for the 5S

eBay always has been and will continue to be my friend. I have never had trouble getting more selling it myself either on eBay or to a friend and making more than any trade in program.

Peter, I will be keep an eye upon what Apple UK stores will be doing with trade-ins. I still have my unlocked iPhone4 (which I don't use, but keep as backup). I want to buy the iPhone5S and will take advantage of the trade-in, with both my iPhone's 4 and 5 for the iP 5S. Lets see what early September brings us?

Is that iOS 3 or 4 in that picture?
Thank you for signing up to iMore. You will receive a verification email shortly.
There was a problem. Please refresh the page and try again.