Apple Retail Stores to Get Full Time iPhone Experts & Activation Areas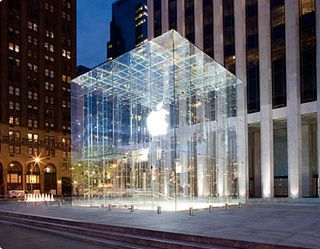 According to Macrumors we may just start seeing iPhone dedicated activation areas as well as designated iPhone staff in our local Apple retail stores starting today.
These new staff members, rumored to be called "iPhone Experts", will obviously be there to help streamline the sales of iPhones along with providing a dedicated "expert" that can accommodate all of your iPhone needs. The whole concept behind this new layout sounds ideal for those of you who are first time Apple shoppers.
So if you happen to pass by your local Apple store within the next few days, stop in and say hello to your very own "iPhone Expert".
Get the best of iMore in your inbox, every day!
Your source for all things Apple
store in king of prussia, pa already does this..

Punctuation goes inside the quotation marks, please.

That's because KOP is such a high traffic store. I've never seen less than 40 people in there.

This would be a typical day for the iPhone expert...
"I'm having a problem"
"Have you tried rebooting?"
"No."
"Have you tried restoring?"
"No."
"OK, try that."
Multiply by 8 hour shift
:P

The Australian stores basically already do this, or are obviously headed in the same direction.

Lol AL is 100% right the only thing a apple employe does is sit on their ass and play with their iPhone all day and occasionaly talk to "window shoppers" about apple's high priced products and give them that same speech. Instead of apple wasting their time hiring people that do the same thing as their employes already do, why don't they expand their store locations and or provide easier means to for younger college students like myself to accquire a Mac or a iphone WITHOUT USING OUR PARENTS NAME AND CREDIT!!! My names julian Williams and I'm a PC ha take that apple!

I live in Mississippi and they have rumors of the iPhone being sold in tmobile stores. Does anyone know if that's true?

Hi, I like your publish. I wish everyone would pay such attention to their put up as you do. I came acros your blog on yahoo when searching for a compartment. I will come again to your blog. I'm sorry for my poor englisch, i'm in the netherlands. Best regards through the netherlands!