AT&T LTE goes live in eight more locations ahead of iPhone 5 launch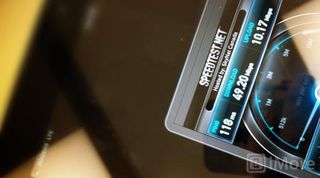 Just like Verizon, AT&T has been exapnading their LTE coverage that will certainly help new iPhone 5 owners attain the speeds they're expecting. In total, eight new areas have now gone live for AT&T.
Detroit (metro area)
Portland
Honolulu
Seattle
Pittsburgh
Sacramento
Birmingham
Memphis
In addition, AT&T has also expanded its LTE network in Miami-Dade County, continuing to bring it to more customers in south Florida.
Editor-at-Large at Mobile Nations, gadget junkie, energy drinker, ranter.
Sweet! Last I heard Sacramento was on the "before end of year" list for AT&T. So this is great news! :-)

http://www.trait-tech.com/product/T-iP5-7012__noosy-3-in-1-high-quality-... here is good for iphone5 Noosy 3 in 1 High Quality Nano Sim Adapters

Anchorage Alaska was also added about two weeks ago now!

They flipped the switch in Cincinnati this morning too!!

Hello Detroit, you stole my heart but im'ma steal it back, yahhhh LTE.

Philly and Wilmington, DE added this week as well

Birmingham wasn't even on any of the upcoming list I have seen, so that surprising. If it's true then it was great finding out. Only going to make my iPhone 5 even better!

The pic implies some crazy speeds, but what the speeds REALLY looking like? I'll see tomorrow.

Any word on new Sprint LTE?

Seriously! One of my main rationals for NOT getting the iPhone 5 is because we don't have LTE in Detroit... And now they've turned it on?!? I just double-checked with my iPad a week or two ago and didn't see it, but sure enough when I just checked I've got it. Speed tests reports 8-12MB down and 4-6MB up!!! Gary
http://GarySaid.com/
Thank you for signing up to iMore. You will receive a verification email shortly.
There was a problem. Please refresh the page and try again.