All iPhone 3.1.2 Jailbreak Tool blackra1n for Windows Released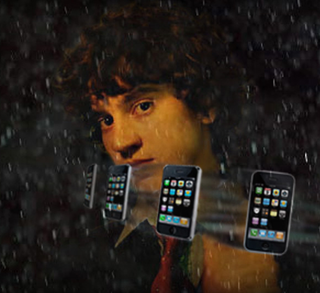 George Hotz, the man who brought you the jailbreak tool purplera1n, has once again impressed us all and this time it's an all iPhone 3.1.2 jailbreak only solution, blackra1n. Mac users need not apply as blackra1n is currently a Windows only application.
<
blockquote>So, what is blackra1n? blackra1n is a 30 second ALL device 3.1.2 jailbreak. Even the ipt3, but the ipt3 is tethered. In order to boot it, just rerun blackra1n. As far as donations go, they are much appreciated, but not until after blackra1n works for you. I never ask for donations before the tool is released.
It should be noted that 3G and 3GS unlockers should still avoid updating to 3.1.2 using iTunes as blackra1n is not capable of unlocking your device. By updating you will update your firmware baseband to a version that can not be downgraded at this time. If you are looking to unlock you need to follow the Dev Teams tools and instructions.
TiPb takes no responsibility for your jailbreak outcome. Need help? Check out our iPhone Jailbreak and Unlock forum.
1st gen (2g) iPhone jailbroken in about 5 seconds. HOLY CRAP. :) WOWsers.

i need a jailbreak for ipod touch g3. any solutions yet?

Good stuff. Turns out appuloha1l was all bs too.

Yessssssssssss George is the best

there is no jailbreak for ipod touch 3g yet

blackra1n has been running on my computer for ten min. and still have not jailbroken my phone yet whats up

@ nick
mine did that too the first time. just hold down the power and home button with it plugged in until you see the apple logo and just wait for the phone to fully restart and hit make it ra1n again! thats what i had to do and wow was it fast after that!!

If u already have a jailbroken device does it wipe out ur jailbroken apps or does it stay on the device and just upgrade the firmware??? Plz somebody comment back thanks!

I only have access to Mac right now :(
For iPhone 3G and 3GS - you will not be able to unlock - correct?

All iDevices work, though the touch 3 only boots tethered.

@AG - I would think you use AptBackup and you'll get them all back when you resync.

whats battery life like after doing this. I read in the forum's that someone converted back to non-jailbreak

this doesnt work at all for 3.1.2 on iphone 3g

Mine was done in less then 30 seconds. Now trying to find some new-mail.caf files so I can actually hear my email alerts.

worked in less then 30 seconds on 3gs with 3.1.2

Will this jailbreak my 3GS running 3.1?

what version of itunes and windows are all you 'successful' guys running?

The article states "It should be noted that 3G and 3GS unlockers should still avoid updating to 3.1.2 using iTunes as blackra1n is not capable of unlocking your device." What about 2g iphone is it capable of unlocking it?

im used on 3gs 3.1 working perfect!!!!!!!!!!!!!!!!!!!!!!!!!!!!!

looks like from posts all over the place it doesn't work on a 3G running 3.1.2

After using blackra1n for 3.1.2 are you able to use the tethering

It did not work on my 3.1.2 3gs :( tried it 3 time already. After "make it rain" it installs iteself on the iphone and reboots with no luck!! any suggestions?

does it unlock iPhone 1st gen...???

DOES THIS UNLOCK AND JAILBREAK THE 2G ON 3.1.2???????

This is the difference between dev-team stuff and geohot stuff. Geohot rushes to get stuff out and as a consequence it's kinda flaky where dev-team stuff is usually rock solid and stupid proof. For those of you with trouble, in one of his tweets geo said something about some devices, particularly the 3g, being stubborn. My assumption is you may have to try rebooting your device then running blackra1n again, possibly several times. Also for you ipt3 people, this only works tethered, which means after you jailbreak it, you have to run blackra1n again to make it boot. So if you ever reset your device, you will need to continue using this to force it to boot or it will be bricked until you do.

DOES THIS UNLOCK AND JAILBREAK THE 2G ON 3.1.2???????
DOES THIS UNLOCK AND JAILBREAK THE 2G ON 3.1.2???????
DOES THIS UNLOCK AND JAILBREAK THE 2G ON 3.1.2???????
DOES THIS UNLOCK AND JAILBREAK THE 2G ON 3.1.2???????
DOES THIS UNLOCK AND JAILBREAK THE 2G ON 3.1.2???????

@Charlieb620 - Jailbreak yes, unlock, no! If you upgrade to 3.1.2 your baseband becomes unlockable and you can't downgrade it.
@blackra1ndidnotwork try to disable Bonjour service - that seems to be helping some people get it

wait until the next iphone/ipod update comes out cuz its gunna be brick country for all of you

I dunno guys... Id better wait for dev teams solution... I only trust my iphone to them.

Bob, i habe the same feelings as you. Maybe better wait for jailbreak from dev-team.

Holy crap. That was fast AND painless.

@iphone4idiots how do you disable Bonjour service? wot is it? thanks for the rply

So how do I install cydia using this method?
Also I am trying to using Appulous, but no apps are downloading, any suggestions?

I love all of the 'tards on all these sites asking over and over again if this unlocks iPhone 3.1.2. Learn how to read.

Would you trust your iphone to this program?
You guy's need to wait for the DEV-TEAM release.
Even if it does work you have to ask yourself one question: "Would you want a picture of this butt ugly dude on your iphone"? I didn't think so !!!

Not even going to try it, I'll wait for the devteam solution.
As for all of you asking about unlocks, etc, RTFM!

Soooooo does this jailbreak work for iPhone 3Gs running 3.1 an 3.1.2?? Idc about unlocking I just want it jailbroken

@charlieb620
try taking 32 seconds out of your life and read the article...

It doesn't work at all. Hell, Antivirus nails it as a threat. Disable antivirus and it crashes.
Well done George. This isn't nearly up to par of your other projects.

YES REALLY ALL THE CAPS AND YOUR TELLING ME TO TAKE TIME TO READ THE ARTICLE. WHO SITS THERE AND COUNTS QUESTION MARKS YOU FUCKING FAGGOT. ILL JUST WAIT FOR DEVTEAM CAUSE IM HEARING BAD FEEDBACK ON THIS ANYWAY.

Worked 100% for me!!! 3gs 3.1.2! So happy! Google voice here I come!!!!

Hey here's the Step by step is so simple Inow my iPod 3g is jailbroken yayhttp://gotsight.com/archives/45

Wow 5 seconds is all it took after about 10 tries. Who ever said disable the bonjore service thanks cause thats what did it for me. I also updated my itunes to the latest version idk if that helped, but right after updating itunes and disabling the bonjore service it worked in 5 seconds.

Purplera1n was how I jailbroke my 3gs... worked perfectly. Blackra1n is how I will jailbreak, if I decide to upgrade the OS from 3.0... but I have no need to. I have everything I need now; slingbox over 3g network with 3GUnrestricter, teathering, MMS with the carrier update. I don't need anything in 3.1.x... until I start loading apps that require 3.1x to work. Then I will trust Geohot and make it blackra1n. I see a lot of people post that they are having trouble with blackra1n, but all of the people who have had success please post too, so everyone knows George is reliable.

will this jailbreak my iphone 3gs with 3.1 on it

Will it be possible to use INTERNET TETHERING again after jailbreaking to Blackra1n???

hey i keep reading that you have to rerun blackra1n again to reboot the ipt3, which is what i have, but when i run it too early it just turns the screen white and when i wait a little bit it does nothing, any helP?

hi i bought an iphone 3sg about 2 weeks ago with 3.1 pre-installed basband 05.11,07 and locked on the o2 5.0 carrier/network which i use as my carrier so i dont need to unlock. if i jailbreak it will i loose that?? im new to jailbreaking so if some one could help it would be well appreciated.
in case your wondering about the o2 carrier its because im from ireland thanks again
please help

I have a 3.1 OTB from about 6 days ago. I don't really care about unlocking my phone, I just want it jailbroken.
It literally took 30 seconds. Then it was done. Afterwards you will notice the blackra1n icon on your device. Open it up and install cydia or one of the other two.
This really could not have been any easier.
Also, AVG DID NOT detect anything wrong with the windows app. So please don't go starting virus rumors about blackra1n.
A lot of the problems and questions that people are having would be solved if you would just take five or ten minutes and just read.
Again, this is just my experence with blackra1n on a 3.1 OTB iPhone.

It took me four tries for the jailbreak to work. It should only take a few seconds to work, so if you are getting stuck on the recovery screen for longer than 30 seconds just try again. It will work. Thanks so much for this it was very quick.

im running an iphone 3g on 3.1.2 and ive tried 8 times everyway i was told to and this blackra1n doesnt work !!!!!!!!!!!!!!!!!! please dont try this what for the dev team release or risk ruining a 2 to 3 hundred dollar investment !!!! ur iphone!!!!!

when i download blackra1 i receive an entry point error. Can someone assist me?

Worked great. I have a 32g iPhone 3gs with 3.1.2 on windows vista. So fast!

This guy makes the devteam look like a pathetic bunch of amateurs!! Why would I wait for their tool when they only F up my phone anyway?
Purplera1n was the BEST jailbreak tool ever released and I'll bet this one is great as well...I'll be using it as soon as I get home.

This sounds VERY stupid, but, does every jailbreak program affect the phones battery life differently depending on how it jailbreaks the phone??

this wont work on my 3g with 3.1.2, i have tried repeatedly, what can i do?

help!
wen i use this on my ipod touch 2g, it gets stuck at entering recovery

*Windows 7 Users, run blackra1n in Compatibility Mode using Vista SP2 & as an Administrator.
Easily Jailbroke my iPhone 3G 3.1.2 on my PC (Windows 7 32-bit)
blackra1n is NOT a virus when you download from the Geo's site directly .. only stupid people will download from another source.

this doesn't seem to work for 3g with updated 3.1.2. every time i run blackra1n, it just gets stuck in either "running" or "entering recovery" with geohot's picture never coming up. i've tried every which way(about 10 times now). if someone has it working for 3g, please post how you did it.

alisher
mine does the same thing, ive tried probably 20+ times,

How do you get free apps on the Ipod Touch 3g OS 3.1.2 using pc? I've already jailbroken it.
Thanks in advance :)

Pretty simple jailbreak. Not sure what others are doing wrong.

is there any way to go back if you have already updated your iphone 3g to 3.1.2 so i can jailbreak? I also updated the carrier file this week.

I just jailbroke my 3GS using blackrain and erupted in laughter. The program is a single executable with one button to click. The jailbreak took 20 seconds, and most of that time was the phone rebooting. Apple's iPhone empire has been completely crumbled by a kid!
Blackrain takes jailbreaking to the mainstream, because it requires no special work. Plug in, execute, click button, done!

now i got it working, it took 15 seconds, but like i said ive tried it 30 times today and now it works, awesome

sunny,
what did you do different this time around. still not getting it to work.

mine keeps getting stuck on "entering recovery" iphone has the the recovery mode screen stuck and itunes keeps opening please please help me!!

I have my phone 3G 16Gb 3.1.2 jailbreaked right now with blackra1n on windows 7 64x, if you have problem running blackra1n just do like said before, terminate the bonjour process then run blackra1n with vista sp2 compatible mode and with administrator rights, worked well in secons for me :)

hi nox im running vista 32 should i just keep it like that and continue?

alisher
i didnt do anything different, i think i had itunes open even, it just worked this time and ive tried it over 30 times, i then installed cydia and icy and rock or whatever and now i have a cydia problem it says because i installed icy, so if you get it working maybe dont install icy

Wow, so many babies and Dev Team dick riders up in here. Like purplera1n before, this is an extremely easy jailbreak process. If it doesn't work the first time (which it did for me) just reboot and try again. Not that difficult. Nod32 did not detect any viruses. It worked perfectly fine on my 3GS on Windows 7.

we need a top 10 must have JB apps thread!
Make it so!

Dear George Hotz:
Great Jailbreak. Don't Fuck it up with a creepy picture of yourself.
Love, Joe

scale of 1-10, this is OVER 9000!!!!!! This program is almost godly!!!! Thank you!!!

thank u nOx for that peace of info worked great however i have installed winterborad and a few themes the themes will show up i winerborad but will not display. anybody know how resolve this....

George Hotz is a loser !!!
i JB my 3gs ( 3.1 - baseband 5.11.07 - bootload 6.04 )
jb in 20s but this tool is not "real" JB, he fool all of us. After jb we should easy access to file system , right ? It fast but useless, Thanks, but no thanks
after jb i use pc suite, iphone browser access to file system, it said your iphone not jb. what's up GeoHotz ? all he did is put cydia on iphone , nothing thing esle. jb mean you can install any apps, or modify file system . Dev-team do better job.
what a loser Geoge Hotz

Blackra1ndoesntwork - ok it works for 3g . Update ur device to 3.1.2 then after that's done reboot ur phone once . Plug in ur phone and run blackra1n. It should work I did mine on vista go to ihackintosh.com for a tutorial and tips . Geohot said if u r using windows 7 run it as vista sp2 and or admin . See my phone wouldn't load the blackra1n program at first but when I rebooted and tried it jb'ed in a heart beat .

U will get blackra1n on ur device then run that to install cydia

Hey to that are trashing geohot and blackra1n stop it the program works fine it does what it says I have 2 iPhone 3g and 1 3gs and all are now rocking 3.1.2 and hacked!!!! And I was running vista off my dual boot macbook pro. For my 3gs i've been with out a hack since the last pwnge tool. Maybe the dev team should team up with geo they could be unstoppable. Anyway I'm so happy that I have my hacks back I gave a donation to the cause. Because an iPhone is not a true killer if not hacked. Thanks again geohot keep it up.

dont install icy or that rock shit
i had to re jb it because cydia fucked up said it was because of icy, anyways, this time i did it i had itunes open and it worked on the 5th try, i dunno if thats what needs to be done

@ I'm using filezilla and I can access file system. And if u don't like the work he does don't use it and do It ur self! Get a life!

Do we have a solution to Winterboard or Bosspaper etc. not working yet?
Thats the only downside you cant customise.

Well after trying all day to get this to work on my 3Gs 3.1.2 I am giving up.
No go on parallels...
2 different windows machines=stuck in recovery mode

blackrain is shit. im using it as i type this and its been runnin on my computer for 5 minutes and hasnt done shit, to my 2g ipod touch. this is b.s

Mine says connect to itunes still (b4 i even tried to jailbreak ) (its an old phone im trying to turn into an itouch ) will this ever work for it ?

It took 20 second to jailbreak my 3gs 3.1.2. And everything is working including winterboard, sbsettings.... You guys got to be doing something wrong..

It gets me... I restarted my iPhone and as soon as I did it it said "You have jailbroken your iPhone..." but nothing happened. I prematurely restarted.... This time i'm waiting it out.

i had to redo mine cause of cydia problems, its 3g, and now its not working again, its hit or miss

ok, so ive done jb'ed it twice in the past few hours, its hit or miss when it comes to whether its gonna work or not, if the ugly guys face doesnt come up on the screen within 15 seconds, i dont think itll work, phone is a 3g, so i had the screen unlocked, itunes closed, and it worked, i dunno what else but ive done it this exact same way 15 times and it didnt work, good luck

Hey guys. I need your help please.. I installed blackra1n a few hours ago on my ipt 2G. When I switched on my ipt, an itunes screen appeared asking to connect to itunes. Does anyone know why?

It worked perfectly after rebooting but not after I switched off and on again..

Apparently with ipt 2g you have to run blackrain every time you restart

Does that mean that I have to connect my ipt to a computer and run blackrain before i can use it? Is there any other program that I can use that doesn't need this process?

Those that fail to jailbreak their phones must be a bunch of stupid teens.
READ THE GUIDE!!!
How can you fail this?
Fucktards!

this was the easiest jailbreak i ever done great job Geo!!!!

For those of you on the 3g running 3.1.2 and having problems, make sure your iTunes is open and then run blackra1n, I tried to run it about 15 times and as soon as I did this, it worked. Good Luck. Blackra1n is by far the fastest jailbreaking tool I've ever used. George outdid himself here.

I used it on a 3gs 3.1 otb iphone and it worked perfectly the first go!

finally got it to work on 16g 3g(3.1.2) after trying about 20 times throughout the day. put blackra1n.exe file into C:/ folder. opened itunes slid "slide to unlock" so that i was on home screen. ran blackra1n.exe and it worked. *did not run as administrator or close any processes.