Hudson Offering Free iPhone Games Right Now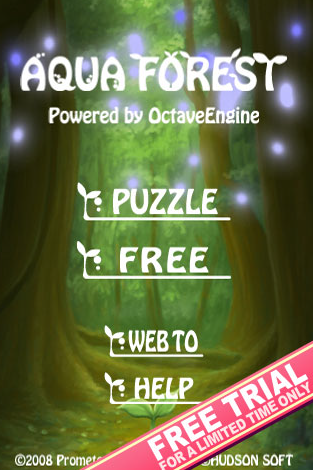 Hudson, maker of a ton of different iPhone games, is offering a limited time free download for three of their most popular games! We already told you about Aqua Forest, but now Catch the Egg and Neo Same Game have also been price dropped to the low, low price of FREE. Act fast and download now because the free trial offer is supposed to end on Oct 12th, which is only a couple hours away!
Here are the iTunes Store Links:
Aqua Forest (opens in new tab) (formerly $7.99)
Catch The Egg (opens in new tab) (formerly $3.99)
Neo Same Game (opens in new tab) (formerly $3.99)
What are you doing here still? Go download for free! Don't say TiPb doesn't love you!
Get the best of iMore in in your inbox, every day!
Aqua Forrest is good. The others are pretty horrible.

LOL preety old news. But thanks.

Well I didn't know. And it looks like I was too late. I tried to download Aqua Forest and it says "this item is being modified, try again later." :-(

I'd say Aqua Forest is a rip-off even though it's free. It's really laggy if you have a lot going on, and the fuzzy graphics aren't very attractive. The best looking part is the icon! Instead of this game, you should get the free game TRACE. That's really fun and creative!

great article, check out my sig for my new blog
Thank you for signing up to iMore. You will receive a verification email shortly.
There was a problem. Please refresh the page and try again.