iOS 8.3 brings support for EE's Wi-Fi calling on recent iPhone models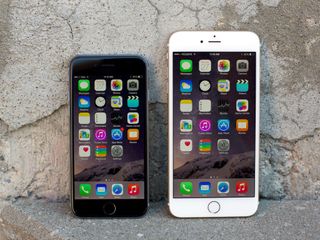 An EE community manager confirmed that the recently-released iOS 8.3 update includes support for the carrier's Wi-Fi calling feature on iPhone models ranging from the iPhone 5c up to the iPhone 6 and 6 Plus. To enable Wi-Fi calling, you simply navigate to the Wi-Fi Calling option in the Setting menu where you'll be presented with an option to turn the feature on. After enabling it, EE notes that it may take up to a day for Wi-Fi calling to be fully enabled on your device.
If you're unfamiliar with Wi-Fi calling, it enables you to overcome poor cellular reception by using a Wi-Fi connection to place a call instead. EE just launched its Wi-Fi calling a few days ago, but it is currently limited to just a few specific devices.
Source: EE Community Forums (opens in new tab)
I wish AT&T would get off their butts and do this!!! Sent from the iMore App

US Cellular too Sent from the iMore App

I HATE 8.3!!! The emoji keyboard is sooo unorganized and ugly !! You have to send the gold ones for everyone to see them. And I can't swipe down to text because the keyboard freezes !! Sent from the iMore App

"You have to send the gold ones for everyone to see them", why is this Apple's fault that they obey the latest standards when other companies fall behind? Anyone on the latest versions of OSX or iOS can see them, it's the other OSes that are the problem. I prefer the new emoji picker personally Sent from the iMore App

Have any other EE users got Wifi Calling enabled and displaying yet? I've enabled but can't see the "EE Wifi" text I'm expecting....I know it takes upto a day but sure some of us have it up and running already?

Scrap that it's enabled now "EE WiFiCall"
Get the best of iMore in in your inbox, every day!
Thank you for signing up to iMore. You will receive a verification email shortly.
There was a problem. Please refresh the page and try again.