iPhone 2.2 Jailbreak Update: QuickPwn and PwnageTool Now Available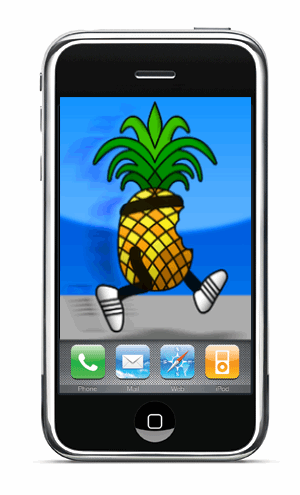 Let me just start off by saying that the iPhone 3G unlock feature is not yet available in the latest Dev Team software, QuickPwn and the PwnageTool, but you are now able to jailbreak the 2.2 firmware!
It is important to note: Things have gotten a bit more complicated compared to previous releases. If you are users of first generation iPod Touches, 2G/EDGE (first generation) iPhones, factory unlocked iPhone 3G's (the kind you can buy in places like Hong Kong) or you just have no interest in software unlocking your iPhone 3G - you can use the QuickPwn tool. If you are an iPhone 3G user that is interested in unlocking, Apple has tossed a monkey wrench in the mix for you. The 2.2 firmware upgraded the baseband. This forces you to use PwnageTool (available to Mac users only at the moment) to create a custom .ipsw file that keeps the 2.1 baseband but adds in the software functionality of the 2.2 update.
Please read the official post from the Dev Team for the all of the details, instructions, and downloads. And be sure to hit our Jailbreak Central Forum more news and help.
Good luck to you all!
[Via blog-iphone-dev.org]
Get the best of iMore in your inbox, every day!
Your source for all things Apple
Woot. Good deal. I knew it wouldn't take em long.

Can somebody -- I'm looking in your direction, POTUS-elect Obama -- hire these guys for an NSA post(s)? They are so on top of it all.

Sounds like too much work

Software unlock for 3G not available but if you are interested in unlocking a 3G use the pwnage tool?? I'm confused already. What's with the 2.1/2.2 baseband if I'm interested in unlocking if I can't.
This article seems more complicate than pwnage!

Now I've become completely confused, so does unlocking mean if I want to be able to put any SIM card in and make it work and jailbreak means that I can run non-Apple approved apps? So if I'm not planing on switching from AT&T (won't need unlock, I think) and just want jailbreak apps, its ok to upgrade to 2.2 and use regular quickpwn?

I'm confused too. My iPhone works great right out of the box.
This kind of stuff reminds me of those guys who have half-dismantled cars in their garages for fifteen years because they can't get them running again.

If you are confused please read more from the links I provided at the bottom, especially the Dev Team link. What I said is pretty clear, just a lot of different combinations.
"GOLDEN RULE: If you have a 3G iPhone and want potential soft unlock in the near future do NOT use QuickPwn, and do not use the official ipsw or the iTunes update process without using PwnageTool."

So where might we get the 2.2 .ipsw file to use with QuickPwn 2.2?
Or would we still use the 2.1 .ipsw file?

@channelx - Nevermind dumb question, I figured it out! Jailbreaking as we speak :D

So.. I have never jailbreaked a phone.. If I do this: Can I undo it simply? (MOST IMPORTANT) Can I still use the app store and installer? Will syncs still work fine? How easy is it to brick it?

Sorry above, I forgot to mention. 1st gen 8gb iphone. (non-3g)

i have already upgraded to 2.2. But i am interested in unlocking my 3G iphone whenever software unlock available. So can i use pawnage tool to revert back to 2.1 and wait for the software unlock? please help me out.
Thanks.

are the steps in jailbreaking 2.2 the process as 2.1? Will you guys post exact the same tutorials like you you did for 2.1 I find that very useful and easy.

John,
1. Can I undo it simply? (MOST IMPORTANT)
Yes, you can simply restore in iTunes to the original Apple firmware. Can I still use the app store and installer?
Yes, everything works just the same except you will ALSO have access to Cydia, which is an additional "App Store" that contains extra applications. Many of these are apps that Apple would never allow in the official App Store, such as PDAnet (a program that allows you to tether your iPhone to your laptop to provide internet access, all without paying any extra). Will syncs still work fine?
Everything works. How easy is it to brick it?
If you use Pwnage Tool or Quickpwn, both from devteam, virtually nill. I have the exact same phone as you and have found Pwnage Tool to work really well. Just download the 2.2 firmware from Apple, download the bootloader files (search the net for them), and run Pwnage Tool. It will create a custom firmware for you. Then just open iTunes, click restore while holding option and then select the custom firmware you created. If you have a PC you may need to use QuickPwn, check http://blog.iphone-dev.org/ for more info.

hey, could any1 help me out? with this tool could i update my 1.4 firmware to the latest without having to activate my phone again? thanks, any links wud be helpful

IF i jailbreak it, will my iphone be formatted and will my apps be deleted?

Trying to Jailbreak iphone 3g on windows xp pro and quickpawn crash what could i be doing wrong. everyone else seems to have no problem.
i have the firmware img and quick pawn in the same folder

I forgot to mention i already upgraded to 2.2
Thanks

Hi -
Is it possible to simply unlock the phone without all the other stuff? I am ambivalent about third party apps/jailbreaking.
Thanks.

Sorry. I have a 2g iphone.

im going to post this here aswell just to cover my all areas of this board...
hey everyone, please be patient with me b/c i am more then a few levels below you guys on the food chain when it comes to this stuff….
i just got my 3g iphone last week and updated to 2.2 bc i didnt know any better. i am more then happy with at&t and have no interest in unlocking the phone, but i do wish to jaibreak it.is it possible to do one without doing the other? and lastly does itunes stil funtcion as normal for music and what not if i jailbreak it?

Anyone,
I currently have a iPhone 3g 2.1 jailbroken phone on AT&T network. My Swirly MMS works fine too along with everything else.
My only question is if I upgrade to 2.2, will I lose all of my jailbroken apps on my phone?
And if not, how do I put the 2.2 on my phone? Through iTunes or download through a link and create the custom ISPW? Any help would be greatly appreciated.
Thanks,
Tony

@ venturac
You will have to restore (not upgrade) to 2.2. You can't upgrade Jailbroken firmware.
After you restore you will have to re-jailbrake your iphone and re-install your jailbroken apps. I restored to a new iPhone but backed up my important data like SMS's and Call History for iLog.
I recommend you back up swirly messages but I never did this so I am not sure how to do this, also any other data from Jailbroken apps which are important to you.
Check out the link below for how to back up important databases incase you should restore as a new iphone and then you just sync your itunes stuff back onto a clean iPhone. http://forums.whirlpool.net.au/forum-replies.cfm?t=1090313
Venturac download AptBackup from Cydia and back up your Jailbroken apps, this will only backup a list of apps then download them at once so you still have to manually back up any important data or databases.
I prefer to restore as a new phone and backup what I want as I find restoring from backup from a Jailbroken iphone caused problems (that's just me I can't speak for others) It's definitely less likely to have issues IMHO.
Hope this helps!

i have a iphone 3G and i updated to 2.2 and i used quickpwn it ran through and said it completed but the phone would never go past the reboot screen and would vibrate twice and the start reboot again what can i do about this just want to jailbreak not unlock please help thanks

Alright gettin a little freaked to jailbreak after readin all the blogs..even on the dev site!
I have at&t 3g ver. 2.2/virgin, vista PC
Worked up the nerve to use QuickPwn 22-1 and I get to the "Browse for firmware" looking for the IPSW and I can't find it....HELP!! Help me break the chains!! I don't want to unlock just jailbreak to get access to cydia and winterboard.
Thanks inadvance

my question is 2.2 worth the trouble? my phone is how i want it but the promise of less dropt calls is it real.... and to the hurting... utube... utube ... utube is your very best friend

I downloaded the quickpwn software at the top of this page along with the firmware file. I click the blue arrow to select the firmware version. When i point it to the firmware version that i downloaded from the link at the top of this page it thinks about it for a few seconds then nothing. no blue arrow to continue.. please advise
I am using iphone 3g, on windows based pc, version 2.2

I successfully jailbroke my 3g 2.2 phone with quickpwn but I tried to do my gf's 3g 2.2 and I keep seeing the boot screen only. ? I don't get it.

Ok so I just got my iPhone a week or two ago, and I'm wanting to jailbreak my phone, but keep running into technical problems or confusing and outdated forums. I have an 8Gb 3g with 2.2 software, and earier today I frustratingly tried to jailbreak it from the directions at this site http://www.iphoneincanada.ca/3rd-party-applications/how-to-jailbreak-you... I kept running into the error 1602 whenever I tried to restore my phone with the new firmware. I just read above and I'm not sure if I understood but I'm guessing the problem is that there isn't a way to jailbreak 2.2 software through a MS computer yet. If im wrong or right or if you have any info that would help let me know at this email rjstang13@yahoo.com. Sorry if I posted in the wrong area or if my questions are annoying I just have no idea what else to do. Thanks for your time lol!!!!

can't reactivate my iphone after resetting to the original state

I'd like to upgrade to s 3G phone, and then jailbreak and unlock my 8gb (non 3G) phone .. will activating my new phone in the Apple store (required to get the $199 price) make this impossible or difficult..?

I'm trying to get my brother's iphone to work with his tmobile SIM card and was doing okay until I mistakenly updated to the 2.2 OS.... so now after calling myself an idiot more then a few times I'm stuck on the "different SIM detected" screen. I've tried everything I can think of to get it to work. I haven't been able to figure out if there is a way to roll the phone back to the 2.1 OS but I could just be missing it. Anyone out there have any suggestions?

Nevermind guys I got it!!!! It was tricky but I figured out how to hard reboot it with the tmobile SIM card in and then reinstall quickpwn and wala a iphone on tmobile!

What about the 2G iPhone? I jailbroke it when running 2.1. I've now updated to 2.2, but cannot find any postings that address jailbreaking this combination (1st gen and 2.2). All of the how to guides indicate clearly "only for 3G". Am I doomed to living within Apple's protectionist guidelines? I have a similar post in the forum, but no one has replied with assistance.

I have a 3G Iphone with Movistar in Southamerica, that would be similar to have one with ATT in the US.
I will not want to change from Movistar to another company so I will not need to unlick the phone in the future, so what I only want is to Jailbreak it, so I would use QuickPwn.
In many forums is being said that if you upgrade to 2.2 from iTunes and then use QuickPwn you will never be able to Soft Unlock (wich I don't care) and that you will NEVER be able to Jailbreakit again for future Firmware updates.
Is that true??
That means that if apple releases a 2.4 firmware for example I wont be able to upgrade to that Firmware and Jailbreak it?!
Please help me out.
Thanks

Hi
I have just jailbroke my phone every thing was ok with all ape but I lost reception sim would not work so I have now reset phone the sim I was using is the pay as u go from o2 anyone had the same prob

More questions than answers here. is it really worth it to jailbreak it? I think if you have a legitimate reason do it. Like myself I need to use my phone as a hotspot broadband for my laptop, will it work? is anyone using their Iphone as a broadband modem?

I am also wanting to know about using the iPhone as Internet for my laptop. Also I have the iPhone 3g with ver. 2.2 and just want to jailbreak it. I have the basic windows vista on my computer. Can some one tell me how to do this!!! Thanks!Jots87@yahoo.com

installed 2.2 but now i have lost 3Gb capacity. it shows in itunes i have 4Gb of "other" data... what gives?

can i jail break a 3g 2.2 iphone if i can.. can i still use my att service? like contract.

Really thanks for share this usefully archive. It´s works really. THANKS THANKS THANKS

Okay, so, I'm not a huge techie, but I get a little (mostly as I'm going along). First off, I run on Windows, not Mac. I have the old (pre 3G) iPhone 8GB. I have unlocked it and upgraded it to version 2.0. (The about page says version is 2.0 (5A347) if that's significant.) It's starting to act a little funny, and I can't upgrade most of my apps anymore because I'm not on the newest software version. Not to mention that I'm scared I'm going to accidentally update it every time I plug into iTunes and end up with a brick! Will one of these fixes work to take me from already unlocked version 2.0 to still unlocked version 2.2 (or whatever the latest is)? I know that question is answered above somehow, but I want a simple yes or no, and which files I need. If I've already unlocked, do I have to go through that process again? Something I read made it sound like I couldn't do this on Windows yet, so I want to be certain. I have a T-Mobile account, and I not only don't want to switch to AT&T, but I can't right now anyway (stupid credit!).
Someone please take pity on a poor, silly girl who just wants her stuff to work right!
Thanks!

I have unlocked iphone G3, running on 2.1 software version. It worked just fine until I tried to jailbreak my phone with jailbreakme.com it didn't install the software and now my phone could not find any network at all. My itunes on Mac still recognizes the phone, but the phone can't find any network. Any ideas how to fix it? Can I run restore in itunes while keeping my phone unlocked? I'd appreciate help. Totally devastated.

Terry,
Did you figure out the SIM issue? I updated my jailbroken phone to 2.2 yesterday, now my SIM card will not work-- says "No service"-- yet, if I put my SIM in my old NOKIA, the SIM card is working fine. Help!

Hello All,
I have the Ip[hone 3g one version 2.1. I currently have a problem with it so I am going to apple to get it replaced. The 3g iphones in the apple shop are currently on version 2.2. If I get one of these can I use quickpwn 2.2 to jailbreak it and then use yellowsnow to unlockl. Please help as I ahve to visit the apple store today and I am thinking of just keeping the faulty phone as I need it unlocked!

Seeing the sim issue here on my 2.2 3g version. What i notice is that if I mess around with the phone a little, maybe power it down and back up, it will "wake up" or something.... and as long as I have the phone on, its fine... but if it goes to sleep, its done... i get the no sim card installed error

i just jailbreak my iphone 3g 2.2 by the software above ....it has stuck at the boot screen. i restored itand jailbreak it again...wat shud i do to avoid this situation again..?
plzz reply me !

Hello: Question... I have a 1st Gen Itouch that was at 2.2 FW (updated previously with itunes), I recently used Pwnage to jailbreak it, the process took and then rebooted. I get the broken pinapple after that and in order to get it to book correctly i have to leave it on itunes (or any USB connection) until it connects as a mass media device, at which point it boots to the itouch OS. Now, as long as i don't reboot the itouch, it runs fine, if I reboot it, it stays at the broken pinapple until i re-connect it to the USB port... I have re-jailbroken it twice in an effort to fix, but same result...
I did notice that if I get the broken pinapple, shut if off and leave it long enough (after shutting it off)it will eventually boot correctly...
What am i doing wrong?
Thanks...

Hello Question: Can anybody help me figure out what I need to do to get my unlocked AT&T I phone back up and running? I bought an unlocked I phone in Hong Kong and was told not to upgrade or update the software or else it will lock back up. Anyhow, I got back home connected it to i-tunes and it worked well until I scyned my outlook address book and other items, which I didn't want it to do and it dumped a all addresses on my phone so, I didn't find a way to delete everything so I hit reset and the phone now only has the apple logo and won't re-boot. What can I do to get it back up and running? restore didn't work and now i-tunes would not recognize the Iphone connected to the ubs port. HELP!
Thanks guys!

Hello;
Just need some info I just purchased a 1st generation 8gb iphone and I'm currently on AT&T right now with a blackberry 8120 pearl want to use my sim card in the iphone but of course I have to add 2 more years to my contract and purchase that data plan which I don't need cuz I can use the wifi. How do I go about this?
thanks!

how do i jailbreak my iphone 3g and STILL BE UNDER THE SERVICE OF MY CARRIER ATT!!!!! when i jailbroke it using the quickpwn it gave me cydia and the installer but i had no service and it wasnt showing ATT as my carrier!!! i went to the store and they just put me back. but i NEED to jailbreak it! can someone help? thanks...

i have already upgraded to 2.2. But i am interested in unlocking my 3G iphone whenever software unlock available. So can i use pawnage tool to revert back to 2.1 and wait for the software unlock? please help me out.

I just bought the new iphone running on 2.2 already. Do i still need to jailbreak my phone or how do i get other apps onto my phone

After instaling jailbreak i tried to reset all settings and content, now when i turn it on i see apple logo for about 3 min and then its reset its self and all over help please!!!

I just bought a used 8gb iphone... after putting my sim card in(att) all my info loaded yet i have no service...?? this phone is already confusing me, can somone help? Do i need to take it to the service provider or can i access it myself?

like a dumbass i updated my 2g iphone using itunes and now it wont let me access my phone. the bars still say tmobile and i can recive txts.. all i can do slide for emergengy call... NEED SOME ASSISTANCE! i downloaded pwnage and its not matching the firmware i have..

Every time I try to jailbreak my iPhone 3g it say ipsw files does not match.. Under quickpwn on windows and at first I tried it took a long time to get in recovery mode.

will i be able to upgrade to newer firmwares if i jailbreak my iphone 3g

Ok, there is a new firmware update for the iPhone (2.2.1). There is also a new carrier update (AT&T 3.1). Both were updated in my 3g iPhone. Something tells me that jailbreaking is getting more difficult with all these iPhone and iTunes updates. Is this true?

Seems to me that jailbreaking iphone with 2.2 firmware from itunes is imposible :(

I just die the QuickPwn with my latest 2.2 firmware in my 3G and now I get "No Service" on the phone. HELP!

Jim make sure you backed up your phone in itunes, after you use quick pawn you simply restore from back in itunes and your phone will be activated and your contacts and so on will be added. If all else fells restore your phone in itunes and start over.

Hey, i was reading over the forum and all i see is post about people destroying there iphones. I really want to try it but all i see is it doesnt work.

Jailbreaking does work with firmware 2.2. I had problems because I had so many apps and had to restore. The next try was ok after I disabled auto-sync in iTunes to prevent the iPhone from trying to sync my apps after the restoration. Then jailbreaking went just fine.

Guys, I tried Quickpwn on iphone 3G 2.2.1 and had the same issue, it worked perfectly (seemingly) at first, but then I lost my AT&T service. Nothing worked, but when I restored the original firmware everything came back. Now I am a bit gun shy, as I thought I had bricked my phone. A few questions for the group:
1. What the heck is wrong?
2. If restore doesn't work, how do you get your carrier back?
3. If you need to go to the AT&T store to get it back, will they charge you? Can they fine you, or refuse to fix it? What gives?

ok so i jailbreak from this website and everything was working great at first. then my phone started to freeze up a bit so i decided to take off some of the stuff that i had downloaded. which only made my phone freeze worse. so i finally tried to restore my phone and now it wont turn on. when i go to turn it one it just stays at the pwnage symbol and freezes. please help

I have the IPhone 3G. I recently up dated the software to 3.0. Now i can not sync anything from my computer to my IPhone. What can i do? other than get AT&T service

If I decide to jail break my phone can I still Use my service with AT&T?

@ ALL : Best iphone jailbreaks ( all generations) , downgrades and error fixes With download links of all apps needed on this channel .. all working .http://www.youtube.com/user/iphonemaster777

Great, thanks so much! When do you think the Residence will get the IDX-MLS integration?

Heya i'm for the primary time here. I found this board and I to find It really helpful & it helped me out much. I'm hoping to provide one thing again and help others like you aided me.

Untether my ass. it is april 16 now. f**k

Mark, my brother has dealt with Schizophrenia and depression since a young age, and although it was possibly due to complications with child birth and experimental child birth drugs given to my mother during the birth period, I have to say that unfortunately you are wrong. Chemical imbalances can and will happen to anyone, and are circumstantial but human anatomy/child birth isn't infallible. Nobody has the perfect genes, and genetics are easily affected by many environmental and chemical factors, but they do in fact exist because the human body is malleable. The malleability of the human body can lead to many diseases including cancer which are based strictly on genetic defects, which are out of the effected person's control. I'm not saying that every teen with emotional issues has a chemical imbalance, but what I am saying is that it isn't something that you should discount because you haven't been effected by it directly. Although depression has been with humans since the beginning of time, the chemical imbalance of which the speaker is referring to is a nouveau discovery based on scientific evidence and research. Do I think that all children who have problem's have a mental illness? Of course not, but some of these teen's are seriously being effected by biological factor's which may be out of their control.