iPhone Controlled R/C Car... Say What???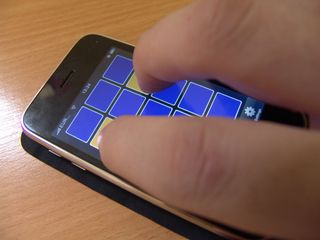 This cool piece of video came to us from a email tip from 18 year old Josef Průša. Have some time to spare? Have a old remote control car laying around? Well that's what Josef had and he and his brother took "only one afternoon" to get this up and running!
As for controlling the car, you simply have five buttons. Four of which can be used to drive and the fifth button is used to toggle control via the accelerometer on and off, similar to any of the current racing games in the App Store. Pretty cool trick indeed...
If you want to try and give this a shot be sure to head on over to Josef's blog for the full how to guide, which can be found here (Note, you will need to have a PC around to act as an intermediary between the iPhone and the RC car).
Now I'm off to see if I can find any old R/C cars laying around...
[Thanks to Josef for the tip!]
Get the best of iMore in your inbox, every day!
Your source for all things Apple
I thought this was an iPhone optimized site. What's with the embedded flash video?