iPhone Dev-Team says no Jailbreak for iOS 4.0.2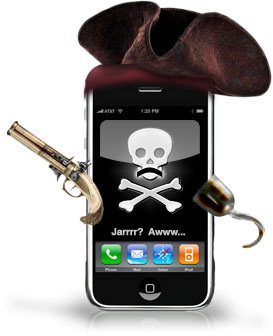 The iPhone Dev-Team will not release a jailbreak for iOS 4.0.2/3.2.2. And that means if you purchase a new iPhone 4, which is currently shipping with iOS 4.0.2, you are out of luck in terms of jailbreaking. It is a never ending cat and mouse game between Apple and the jailbreak community and for current iOS software, the Dev-Team are choosing to sit on the side line and for good reason.
<
blockquote>"No, there won't be. FW 4.0.2/3.2.2 was only released to fix the jailbreakme hole. With FW 4.1 still in its beta stages, it makes no sense to escalate the "cat & mouse" with Apple for FW updates that only fix the jailbreak holes. To quote WOPR, "the only winning move is not to play"."
They do go on to say that a future 4.1x FW jailbreak may be compatible with 4.0.2/3.2.2 but that it will be highly unlikely. For more jailbreak chatter be sure to visit our iPhone Jailbreak and Unlock forum.
Get the best of iMore in your inbox, every day!
Your source for all things Apple
So if one has a device with 4.0.2 even after they jb 4.1 you can't jb this?

I think they are saying you would want to wait till 4.1 JB is out upgrade to iOS 4.1 then JB that. 4.0.2 is not worth the Dev Teams time for good reason.

Ok then i suppose new features in 4.1 will have security holes that make it possible to jb.

Jailbreakin is a crock of s,hit because your on there schedule! Stick with Apple people!
They no what they are doing, compared to these whack jobs!!!!!!

lol @The dude.
Jailbreaking is the only reason I have an iphone and not another phone. Without it, you can only use what Jobs says is okay. And frankly, I think having a calendar on my lock screen so i can quickly view what i have to do that day is something Jobs should agree to.

@The dude: You are obviously clueless as to what jailbreaking is all about.

Without jb, apple would lose a lot of customers.

@the dude... okay "dude" lets see you root into your iPhone, and make it widely available, since they dont know what they are doing, and you do...Jailbreaking is fun and cool if you know what and how to do stuff without crashing your springboard constantly

Jailbreaking is what keeps me from becoming an addicted crystal-meth user.. Long story.

@thedude - If you're used to jailbreaking, you NEVER update until it's ok to (ie: the new jb is out or you can update with custom firmware). If you do then you're the fool.
Other than the people that get 4.0.2 stock, you should have no excuse to have updated.

This is such NOT a big deal as it is a piece of cake to downgrade to 4.0.1 from 4.0.2

This is not news. Common sense should tell you dev team isn't going to waist an exploit on an incremental update like 4.02, only to have Apple patch in in the next revision. They are going to wait for 4.1 to be released.

Apple--Just give us what we want and just maybe--jail breaking might become a thing of the past. Why do we have to suffer through your efforts to deprive users of easy feature like custom SMS alert tones and some others people have been asking for a long time?

I got my iPhone in the mail on the 23rd. It came with 4.02. This sucks. :(

Love the WOPR comment. Got my name from that movie. :-)

Apple applied for a patent to basically stop improper activity on your phone or iPod touch if it was stolen. According to the article in CNet, they could see via the front facing camera who had the phone. They could compare voices also. It was brought up that they could stop jailbreak activities. Thus may be old news, because I believe it was in 2009 when they applied for it. This was before jailbreak was pronounced not illegal. It sounds like a good idea if your phone gets stolen, but the ability to kill jailbreak is interesting.

I don't blame them. They shouldn't. It's not worth it. But! It really does suck for anyone that has a 4.0.2 OS on their device and they can't downgrade! Man! that would kill me! I guess I picked the perfect window to give up waiting on the White iPhone 4 and get the black one while I had a chance.
Jailbreaking Rules.

I just want 4.1 to optimize the os for my 3G, I won't buy another iPhone. Tech is casting a shadow on what I need in a phone and what I need in a communication device. Soon convergence between necessary communication and entertainment won't be found in a phone and I won't need to pay the 1500 dollar premium to own a communication and entertainment tool.

Matt:
I am curious, would downloading the 4.0.1 firmware and restoring to it allow you to JB?
Not that I would know, but it is something I would try if I had a 4 or the time.

jailbreakme.com does not load up on my iPad ios3.2.1 or even iPhone 4 ios4. Has any body else noticed that or any solution?

this sounds like the wii scene, except with less illegality to it. Nintendo always releases updates to kill homebrew, but sometimes the people behind the hacking fix it, and sometimes they don't. It's especially annoying when an update that does nothing more than break hacks is released. Only difference with jailbreaking is that apps don't require you to update, unlike some wii games, presumably Metroid Other M
PS: I have some other good APPS want to recommend. Maybe someone will like it.http://best-video-dvd-converter.blogspot.com/2010/08/best-free-iphone-4-...

@Matt & SheiknetChris - That would not work. Unless you have your ECID on file with saurik, which I know you do not.

HELP! i accidentaly upgraded to a 4.0.2 :(. how do i downgrade back to 4.0.1? I dont know what I was thinking when I did it. What a bonehead I am