O2 UK to Allow iPhone Unlocks When Other Carriers Launch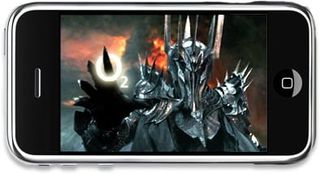 With the UK moving from the iPhone exclusively on O2, to one launching on Orange UK, with Vadafone UK/Ireland and perhaps 3 also in line, what does this mean for existing iPhone users and their carrier-locked iPhones? Thankfully, it looks like O2 is doing to do right by you:
Excellent news for the UK, and we can only hope other countries and carriers, like Rogers, Bell, and Telus in Canada, will swiftly follow suit (we won't hold our breath though...)
We're not sure how this process would be handled, for example, would an iPhone user need to physically go to an O2 service rep to have their iPhone unlocked via in-store iTunes tools? If anyone has an answer, let us know.
[Times Online (opens in new tab) via Stuartino in the TiPb forums]
Rene Ritchie is one of the most respected Apple analysts in the business, reaching a combined audience of over 40 million readers a month. His YouTube channel, Vector, has over 90 thousand subscribers and 14 million views and his podcasts, including Debug, have been downloaded over 20 million times. He also regularly co-hosts MacBreak Weekly for the TWiT network and co-hosted CES Live! and Talk Mobile. Based in Montreal, Rene is a former director of product marketing, web developer, and graphic designer. He's authored several books and appeared on numerous television and radio segments to discuss Apple and the technology industry. When not working, he likes to cook, grapple, and spend time with his friends and family.
This is great news for the UK and will now ser a president for other carriers to follow o2's example. This action my actually end up making their customers sty with them. Especially as orange are capping the Internet data @ 750.

In Brazil, you can go to your carrier and ask to have your iPhone unlocked - depending on the carrier and/or your contract with them, you may have to pay a tax to achieve that.
The carrier contacts Apple and set your iPhone as unlocked, then when you connect your iPhone to your computer, iTunes will download a settings update and unlock your iPhone for good - even if you do a restore, it'll remain unlocked.

I will stick with O2 as I'm yet to have an issue with them "touch wood" and I don't really think dat moving to orange will benefit me bcos of their data cap of 750mb monthly

That is indeed excellent news and I hope it will set a precedent for other carriers. Wish that AT&T would do the same in the U.S. (even though domestically you can only go to 2G coverage on T-Mobile).

For Canadians, I'm interested to see if maybe there will be a way to ask Apple to unlock your iPhone once your 3 year contract is up. Because there are now 3 carriers that sell the iPhone I don't see why Apple would unlock it for you as long as your contract is up.
Of course Apple may unlock it and then it becomes locked when you put a new SIM card in.
But I really think Canadians will have some sort of option to unlock their phones when a contract expires.

In most European countries, operators must give users the option to unlock their phone for free after 1 year. By law. The process for the iPhone is simple: you call your operator, if you're eligible they will have it unlocked within a few days. You connect to iTunes and suddenly your iPhone has an update which unlocks. Apparently something Apple can do.

I seem to remember that ATT claimed that Apple had not provided them with a means to unlock the phone, (actually my ATT rep claims this to this day).
The principal reason that Jailbreaking is NOT illegal in the US is that there is a specific ruling that doing such to remove carrier locks is fair game.
ATT would actually polish up its own image if they allowed this, and since no other US carrier can handle the iPhone (without losing functionality) they probably would not lose a great number of customers.
I still think carrier locking should be illegal. It would solve a lot of industry problems.

Good to hear that although I'll also be sticking with O2 as their unlimited data is much more appealing than a 750Mb cap.

RON JEREMY SAYS THAT ATT NEEDS, BUT WONT DO THE SAME IT WOULD GO ALPNG WAY FOR THEIR IMAGE. RON JEREMY SAYS WHO ARE PEOPLE GOING TO SWITCH TO ANYWAY HERE IN THE SATES? Tmobile ONLY ON A 2G MAYBE.

Just to make it clear to everyone:
O2 has a limit on 500 something megabyte. Confirmed by O2

i'll certainly not be moving from o2 , the orange data cap is completely ridiculous 750mb or not but exactly WHAT is exempt (no IM traffic allowed? really?) but when it comes time to upgrade to the 4g iphone next year i'll sure be taking advantage of the unlock. i've got a tmobile sim for emergencies that will find a happy home in the 3g :-)
Also, @ME, my data routinely goes over 500mb, has done every month since i got the iPhone... I'm still kicking, dont take whatever a CS agent says as gospel.

When I purchased my unlocked iPhone in Thailand. I took a peek at the technician's monitor while they were activating my phone through iTunes. I noticed that in the final stage of the setup the screen showed - 'Congratulations your iPhone has been unlocked." So I think this is a software process and not a physical phone swap.

Maniacfive: I regular went over 500 mb over the last 5 month. I received a text message from them that I have a high usage and that I should reduce the usage else I had to pay for it or they would cancel my Internet allowance........
I'm using around 1 gigabyte a month

in th UK just go to o2's website and you can do this for free by filling out a form on the web...
http://shop.o2.co.uk/update/unlockmyiphone.html

If it wasn't for the fact that O2 have the worst 3G coverage in the UK I'd consider staying with them but as it is I'll probably switch to Orange.
Can't say I've ever come anywhere near 750MB of data in a month, it's a phone FFS, what do you do with it to go over that cap, download torrents?!

How on earth do I get it unlocked if I am not in England? I use O2 and purchased it there but currently not stationed there...website does not allow me to enter O2 shop.

iPhone Unlock Software - 100% Guaranteed to work or your money back!
Visit http://www.3gsunlock.co.uk for the only genuine 3.1.3 iPhone unlock software.

Got this to work I may have some tips for others.

You are truly a excellent webmaster. The site loading velocity is incredible. It sort of feels that you are doing any unique trick. Moreover, The contents are masterwork. you have done a excellent job in this subject!
Thank you for signing up to iMore. You will receive a verification email shortly.
There was a problem. Please refresh the page and try again.